The amazing costume designers here have taken on the challenge of creating animated character costumes and bringing them to life.
There is plenty of room for interpretation as a character travels from the cartoon into the real world. It's very cool to see the process. Sometimes capturing the feel of a character is more important than the actual intricate details.
What is really interesting is to see how many costumes there are for the same character that are all so uniquely different yet also instantly recognizable.
For instance, Ursula the Sea Witch is a fan favorite because of her scary detailed features. No two Ursulas here look alike, yet they are all absolutely the terrifying villain from The Little Mermaid.
In addition, you will learn incredible tips to take your costume making to the next level.
---
Latest Animated Character Costumes
---
---

---
Featured Costumes
---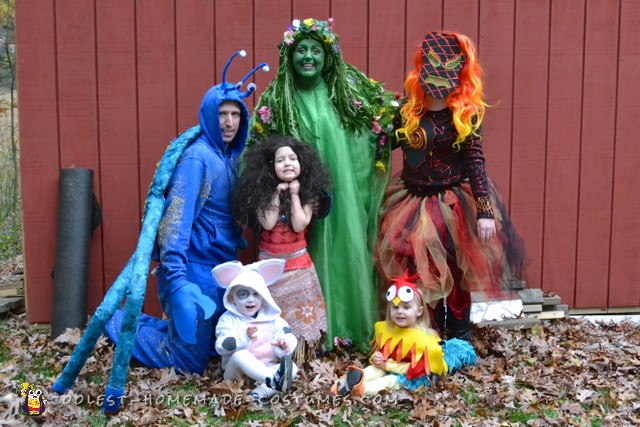 Here's the story behind our Moana family costume. My daughters and niece are huge fans of the movie Moana, and decided they wanted to dress up in animated character costumes from the movie for Halloween. We incorporated their costumes into their birthday party, as they have birthdays before and after Halloween. Read more »
---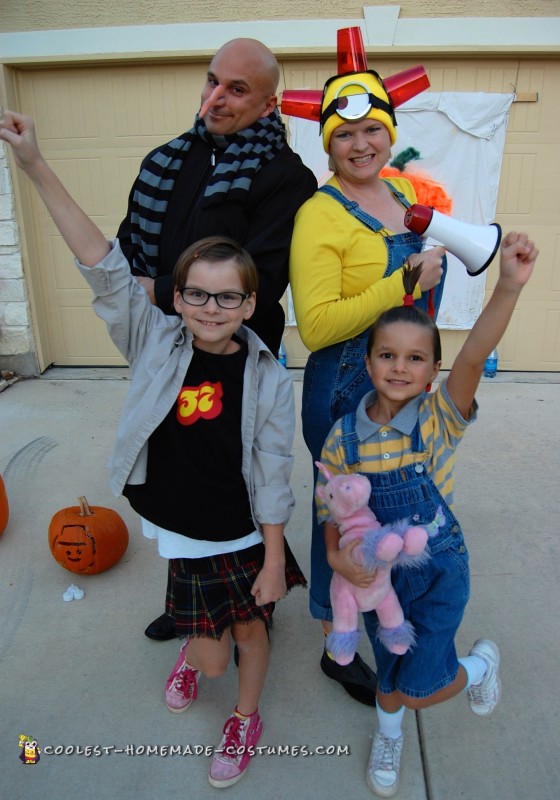 We thought it would be fun to dress in Despicable Me costumes since my kids love the Despicable Me movies. For Gru we got a fake nose from the costume store and a striped scarf from Amazon. He wore pants and a jacket he already owned, and stuffed a beach towel under the coat to simulate Gru's large shoulders. He also spoke in Gru's accent all night, which all the kids thought was hilarious. Read more »
---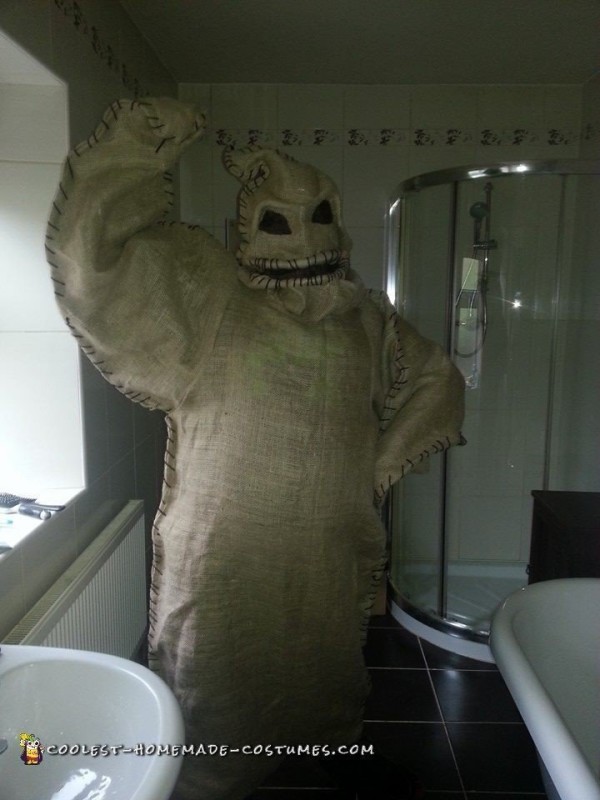 I made this cool Oogie Boogie Nightmare Before Christmas costume for my boyfriend for Halloween and we were really happy with it. A group of us decided to do Disney villains and he decided straight away he wanted to be Oogie Boogie from Nightmare before Christmas. The Nightmare Before Christmas costume took about 2 weeks to make working on it at night after college for a few hours. It was all handmade by me, no sewing machines or anything were used to make it. Read more »
---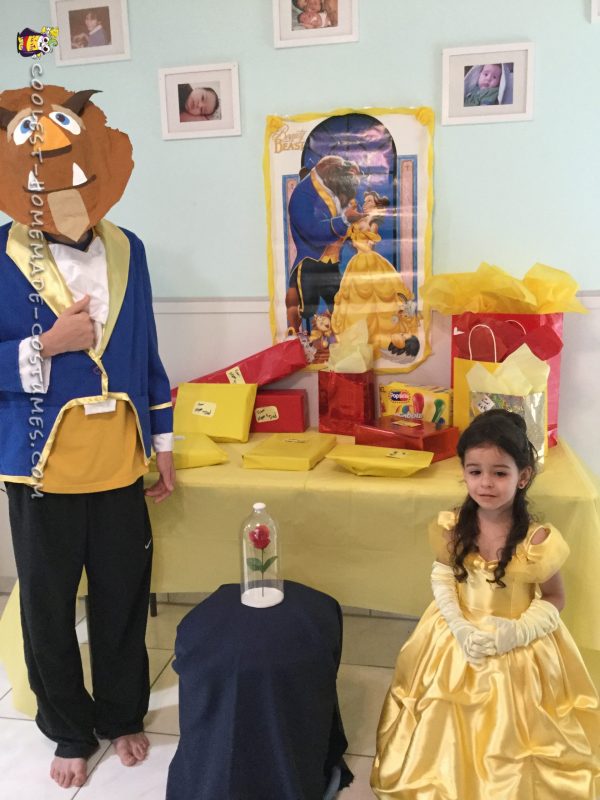 Since my daughter reminds me of Belle, I decided to make both of us a Belle and the Beast costume. It's so much fun making these animated character costumes! I wanted to make a dress that looked like the one from the original cartoon. I followed a pattern for a princess dress and made adjustments along the way so it would look more like the movie version. Read more »
---