Do you wish to live in a pineapple under the sea? Do you long to be absorbent, yellow and porous? Also, do you wish to engage in nautical nonsense? If you answered yes to any of these questions, you must check out this collection of SpongeBob character costumes. Stand out this Halloween with with one of these awesome homemade costumes.
Wonder how to make an animated character come to life? Take a look at the amazing tutorials for these DIY costumes and wonder no more! Every character is represented here in unique shapes and sizes. You will see Patrick Star, Gary the Snail, Barnacle Boy and many more. Indeed, the level of craftsmanship in these costumes is extraordinary.
So, get inspired by the gang at the bottom of the sea as you browse through these homemade SpongeBob character costumes. Then decide which DIY costume you will make this Halloween!
---
Latest Costumes
---
---

---
Featured Costumes
---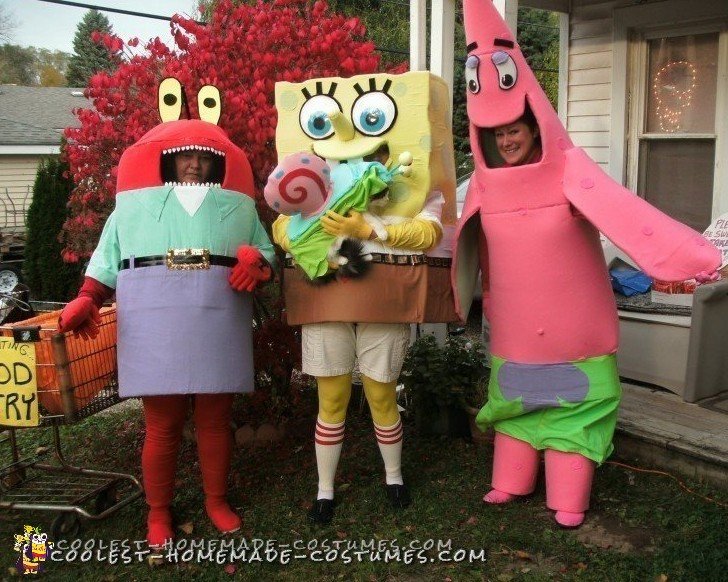 Our family Trick or Treats for the local Food Pantry and I hand make our costumes every year. My daughter loved this show growing up and really wanted to do these SpongeBob Halloween costumes. One of my daughters was SpongeBob, my other daughter was Patrick, I was Mr. Crab and we had our cat dressed as Gary the snail who went with us as we collected. (I even had the show's theme song playing as we walked around). I tried to make them as detailed as possible to the actual characters. All of our costumes were made out of foam and a light fleece fabric. Read more »
---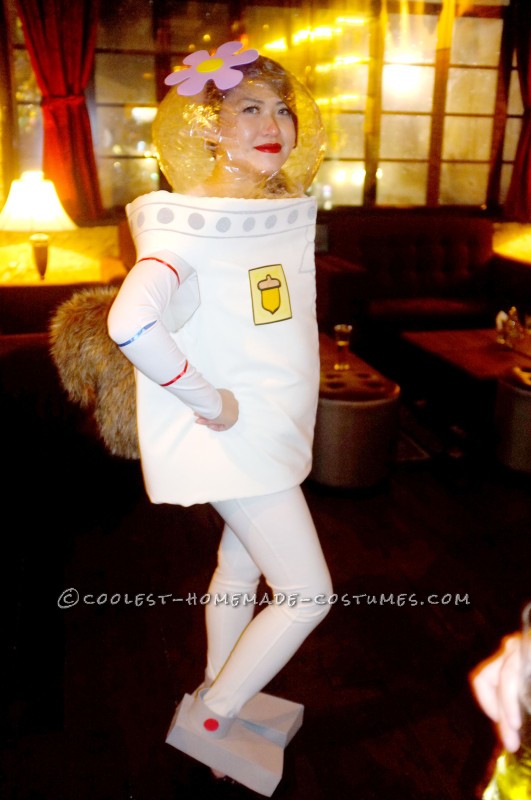 I worked at Nickelodeon, Singapore so I thought going as a character from the channel might be fun. I decided to go as Sandy Cheeks from SpongeBob SquarePants! It is quite a challenge to make her costume, but it was totally worth it. I had a blast and won the best costume. Everybody went on to try on my helmet and play with my tail. Best part was when I was sitting down facing the dance floor and my tail accidentally knocked a glass off the table, fell to the floor and was broken to pieces! Everybody was a little drunk by then so we all just laugh about it! People start high-five-ing my tail then. Read more »