I hand make huge Halloween costume creations each year, and love the entire performance from start to finish. Typically, I rope my family into a group costume, but this year I made this Gary the Snail costume specifically for my 3 year old.
I work with paper mache, found and repurposed materials, and all of my blood sweat and tears.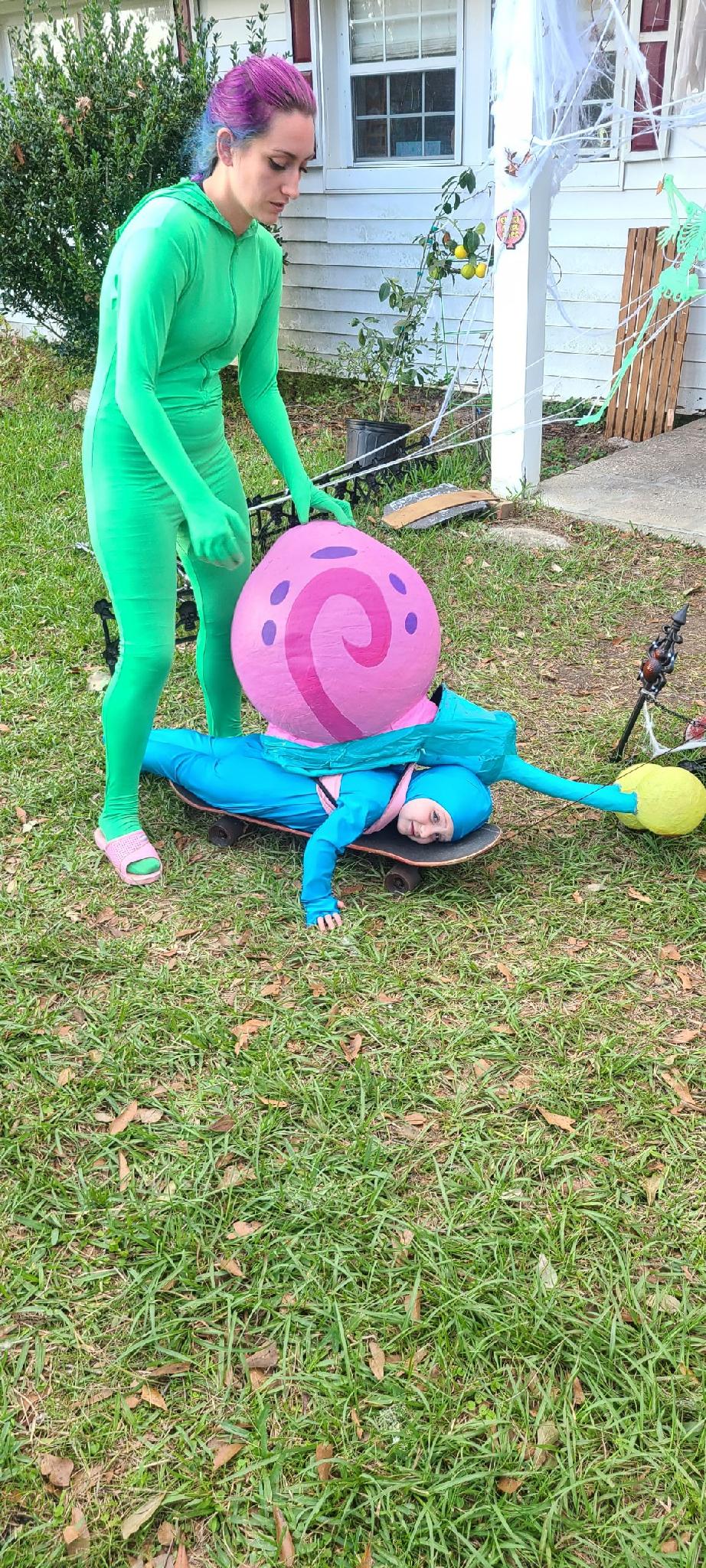 This costume is particularly special to me because it is something beautiful that was spawned from tragedy. I made several gigantic sculptures for my daughter's SpongeBob themed birthday party back in May; unfortunately, my house was flooded during Hurricane Sally, and my poor Gary the Snail sculpture was a casualty. Me, being the crafty hoarder that I am, decided that, instead of trashing him, and leaving him for dead, I would upcycle him into a costume for my little girl. I ripped it apart and removed the water damage, fixed up his paint, and went to work.
He may not be perfect, but I love him all the same, and my daughter is very proud of her mommy.