Holy Batman! Send out the bat signal for this awesome collection of homemade online Halloween costumes inspired by the Caped Crusader. Find the most epic Batman character costumes here. In addition, check out the amazing DIY costumed Superhero's good and evil sidekicks. Set on destroying our Superhero, there is no shortage here of incredibly heinous characters here.
No matter which generation you come from, there is a Batman character for you. The masked vigilante has been a dark and brooding presence from comic books, television and movies.
Men and women of all ages are drawn to these complex personalities. Take a look at the fascinating costumes that emerge when people add their own imagination to classic characters. For instance, you will see a Batman LEGO couple costume or amazingly gory two faced Harvey Dents.
So create yourself a Batmobile and hop in this Halloween for the ultimate Batman character costumes!
---
Latest Batman Character Costumes
---
---

---
Featured Batman Character Online Halloween Costumes
---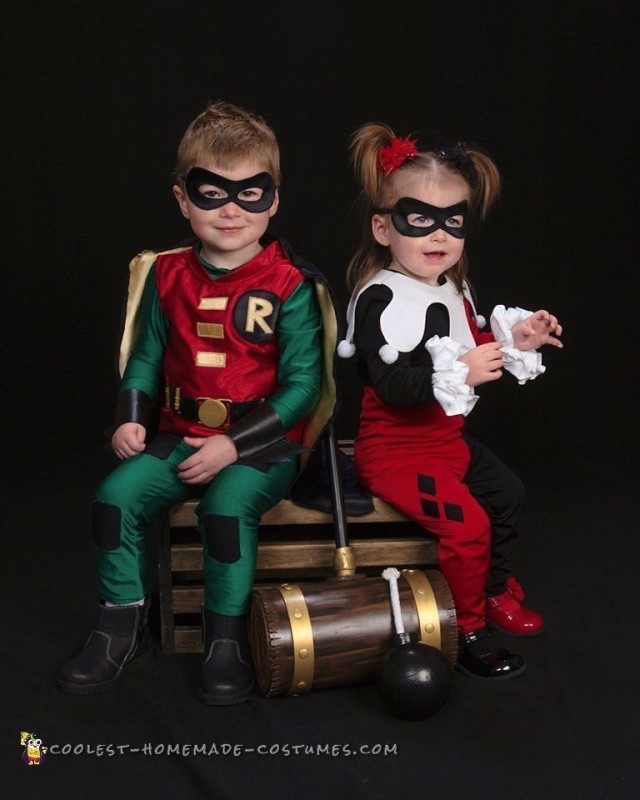 Harley Quinn and Robin Costumes for Toddlers that didn't look cheap or cheesy were hard to come by in 2014 without dropping a ton of money. These patterns were drafted using basic top and leggings patterns with custom measurements for each of my children. My daughter was 2yrs old but the size of 12-18 months in clothes and 2T in height. Weeks were spent just drafting the pattern pieces to their specific measurements for these online Halloween costumes. Read more »
---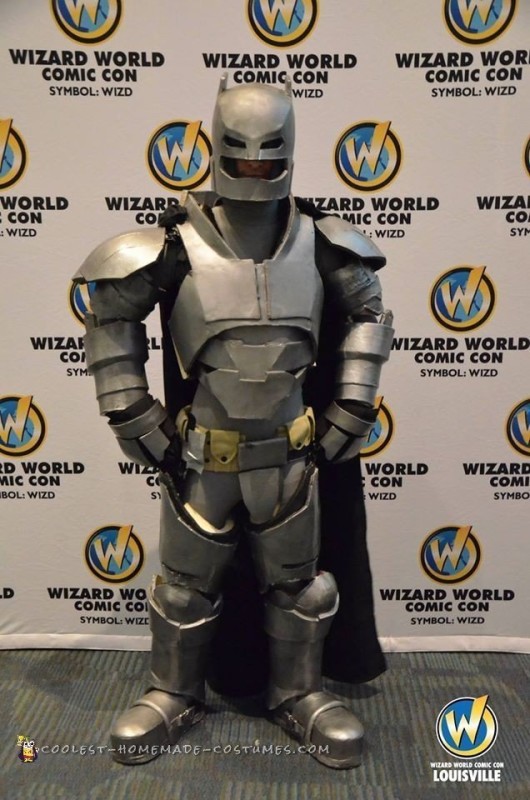 My love for Batman, Halo 3 character Master Chief, and the ability to transform into any character, inspired me enter the world of cosplay. In my beginning years my father joined in my crafting and it became a bonding time for the two of us. My father has since passed away and now I look upon my cosplay as a way to keep the memory of shared times with my dad alive. Read more »
---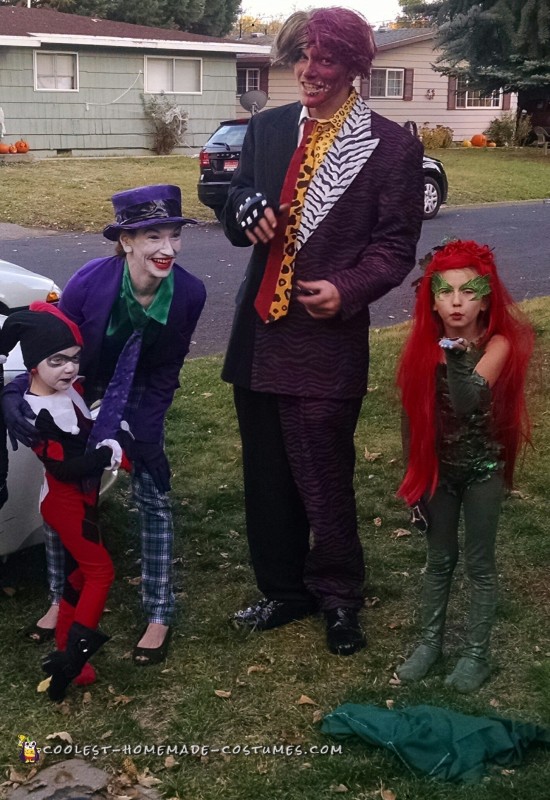 My oldest daughter is the one who started the batman villain theme. She is 8 years old and loves all the old batman movies. She chose poison ivy as her costume and that just triggered the rest of the family into dressing up too. I wanted to try and stick as close as possible to the original movie characters (not a fan of the female version to any costume, girls can wear pants too!) My youngest isn't into the batman movies yet and she wanted to dress up with us so I let her watch the old cartoon to look for a character. Read more »