Be part of Ariel's magical watery world with these awesome Little Mermaid costume ideas. Discover the DIY costume tricks to create all the characters from the beloved movie.
Do you dream of Ariel's luscious red locks streaming down your back? Learn how to create your own here. All you need now is a dinglehopper. Also, take a look at the extremely clever and effective ways to create a tail costume. Most of all, you'll still be able to walk!
In addition, many of the less savory characters make fabulous DIY costumes. Extremely popular is always Ursula the sea witch. Check out the instructions for amazingly accurate tentacles. Scare the poor unfortunate souls in your neighborhood with these truly terrifying homemade costumes.
Finally, Angelfish, we can't wait to see your version of the beautiful princess of the sea. Share your costume with us here and inspire others for Halloween!
---
Latest Little Mermaid Costume Ideas
---
---

---
Featured Little Mermaid Costume Ideas
---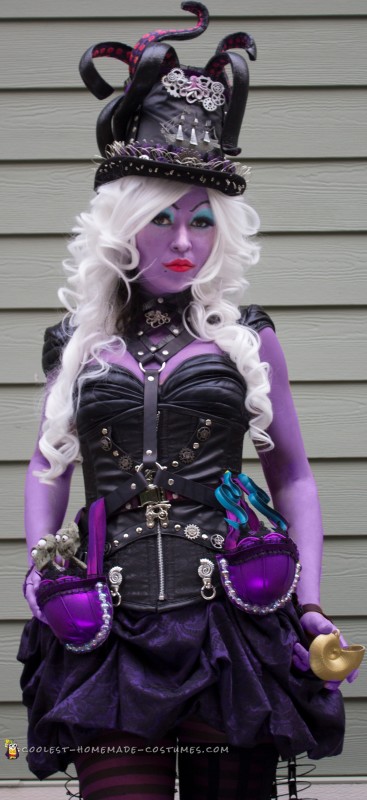 This creation of this Steampunk Ursula costume has been filled with a lot of firsts. From leather and metal working, to playing with UV lighting and reactive paint. To creating a voice activated light up seashell. And even making two sets of tentacles – one from pool noodles, the other from toy snakes and wire. This original piece has this gal feeling quite accomplished. Read more »
---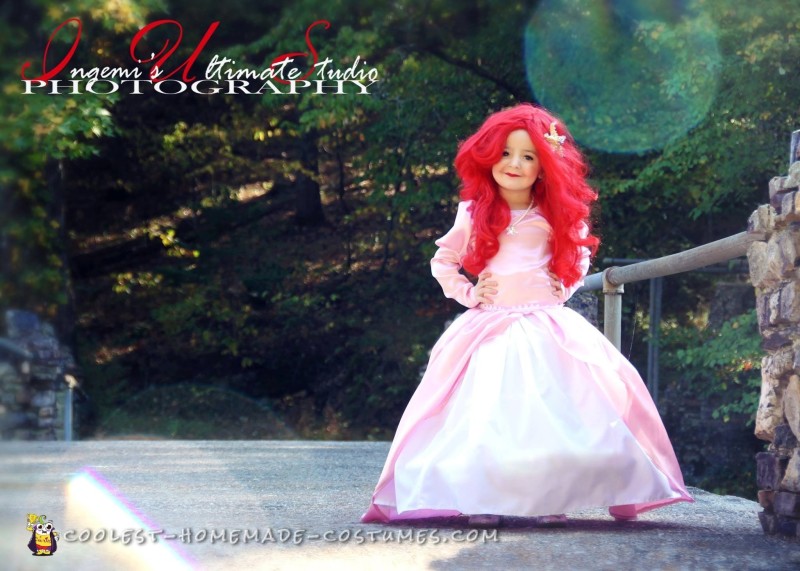 My daughter loves princesses and dressing up to look like them! She wanted to be Ariel with legs! (Lol) Her cousin decided on being Ursula so they could do a theme together! But mostly, she wanted to be the most beautiful version of Ariel! Read more »