Go behind the closet door with the coolest Monsters Inc costumes. You will seriously be in awe at these incredible homemade costumes! If you are looking for an awesome, crowd-pleasing costume for Halloween, you have come to the right place.
Get costume inspiration from this hilarious movie about lovable monsters. Sew a fuzzy Sully or turn your toddler into a purple costumed Boo. Intimidated by creating a spherical Mike costume? Take a look at the detailed tutorials here. They will walk you through the DIY costume process, even if you have never crafted a costume before.
In addition, try a group or family costume using this theme. You will see examples here of fun loving families in their amazing homemade costumes.
So, dress up as the cutest, most non-scary monsters around with these DIY costumes. Discover the fantastic tutorials here so you can create your own.
---
Latest Monsters Inc Costumes
---
---

---
Featured Monsters Inc Costumes
---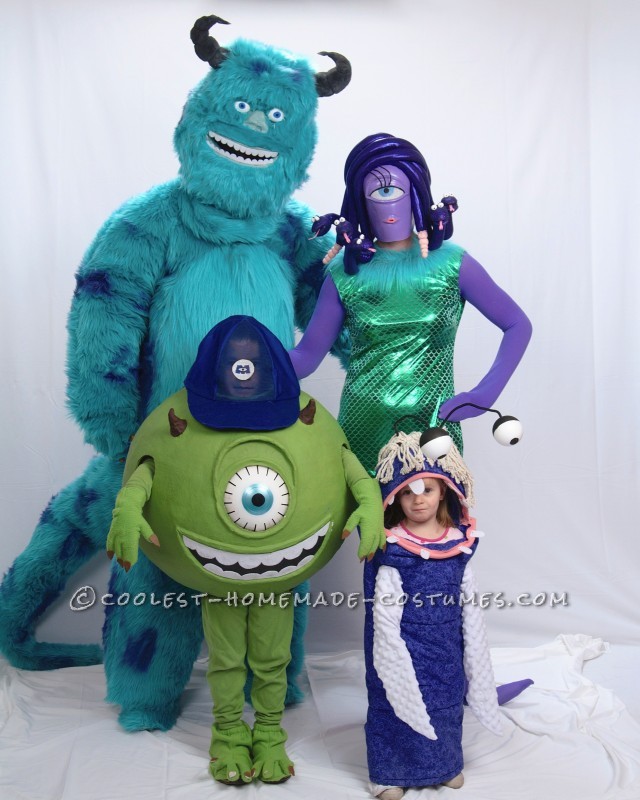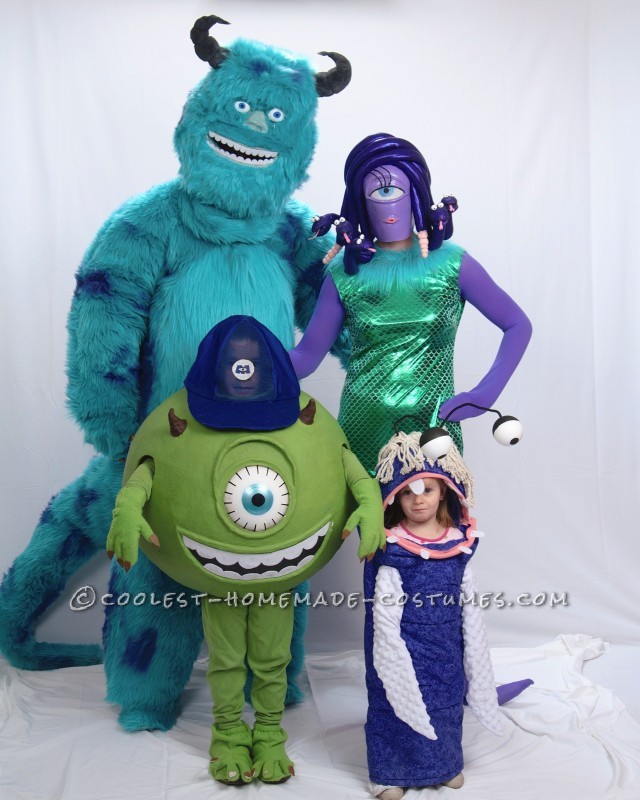 I got the idea to do Monsters Inc when my 2 year old daughter was screaming and I found myself wondering if the lights were going to start flickering. I realized she sounded just like "Boo" and was the perfect age to use that as a costume for Halloween. Then I decided to have my son who's 7 be "Mike", my husband "Sulley", and I would be "Celia". I started with the "Mike" body using paper mache on a 4' diameter weather balloon. (I made sure when I inflated it that he could still fit through doors.) The eye is a hamster ball that my husband cut in half and then heated it to bend the edges out so we would have a surface to glue it on with, then I just painted the eye on the inside. Read more »
---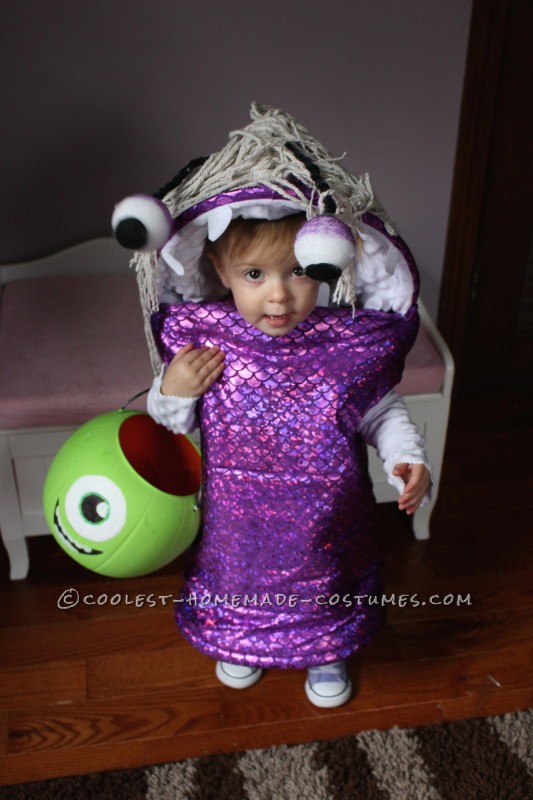 This cute Chicken costume was originally made for my oldest daughter, 7 years ago. And it is just as cute on her baby sister, as the day she wore it! There is nothing like an 18 month old waddling around like a little chicken. This costume was pretty easy to make, and was my first homemade anything… requiring beginning sewing skills. Here is how it was done… Read more »