"You can love your pet, just don't LOVE your pet." Insightful words by Dr. Abby Barnes in the incredibly wise and hilarious film, "The Truth About Cats and Dogs". In this case, dressing up with your pooch in a couple costume is well inside the safe limits of loving your pet. So, get inspired by these adorably awesome owner and dog costumes for your homemade, affordable DIY costume this Halloween.
1. Amazing Pop Art Inspired Owner and Dog Costumes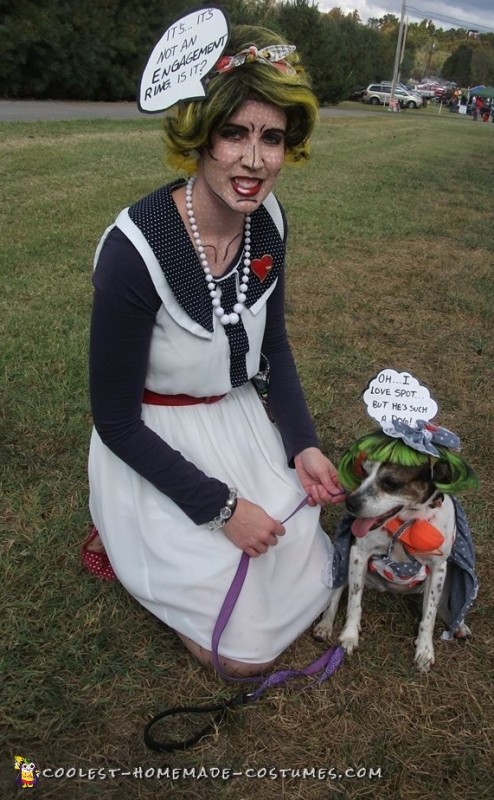 If you ever wondered how to make a pop art dog costume, check out Mallory's fantastic instructions! This contest-winning couple barked it's way into our number one spot.
2. Edward ScissorPaws Held by Kim Boggs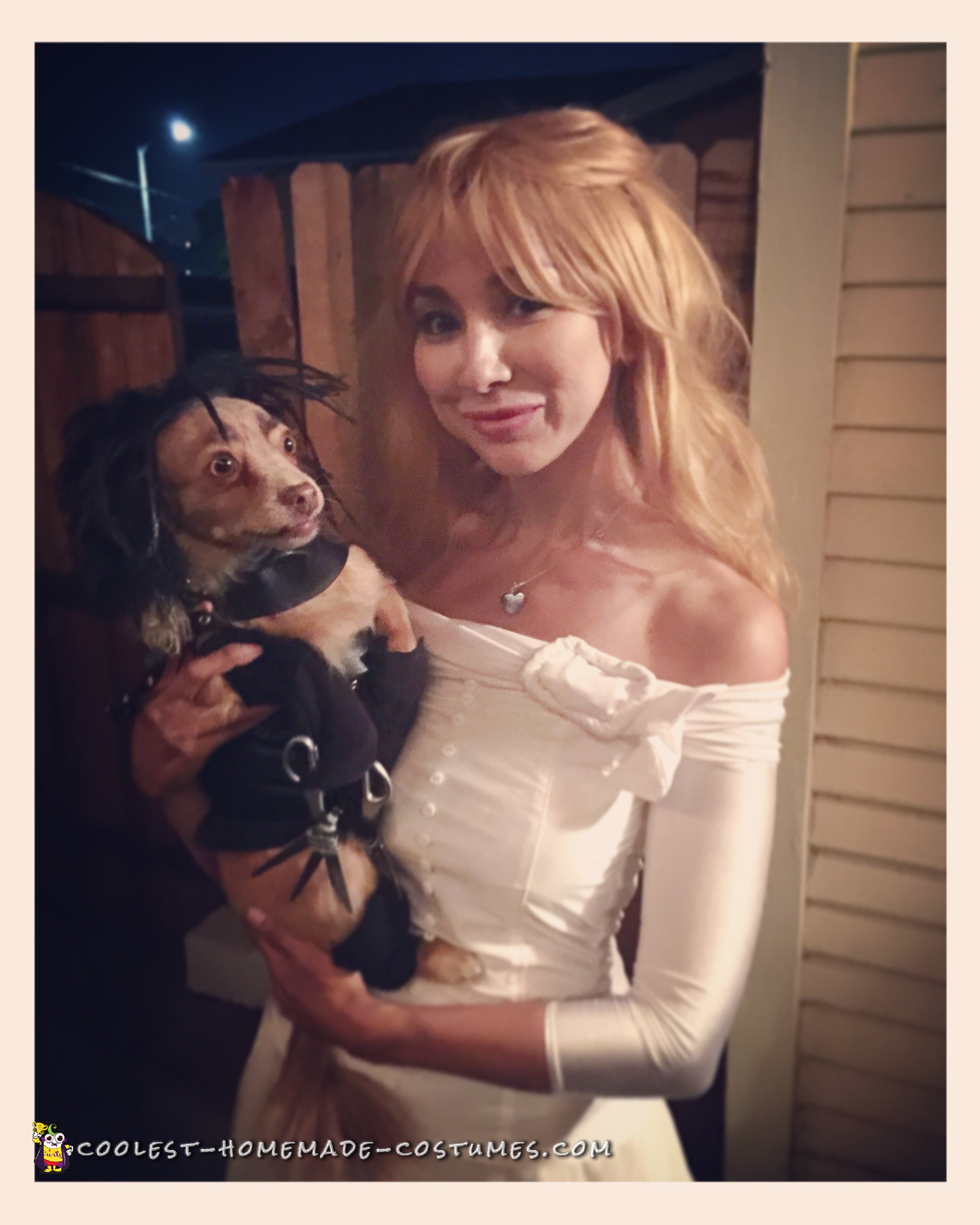 Service dogs are the most loyal and loving of all pups, but for the person who needs one, they can attract unwanted questions. Carolina transformed hers into Edward ScissorPaws and then relished all the positive attention she received.
3. Woman's Cat in the Hat Costume With Pet Dogs Thing 1 Thing 2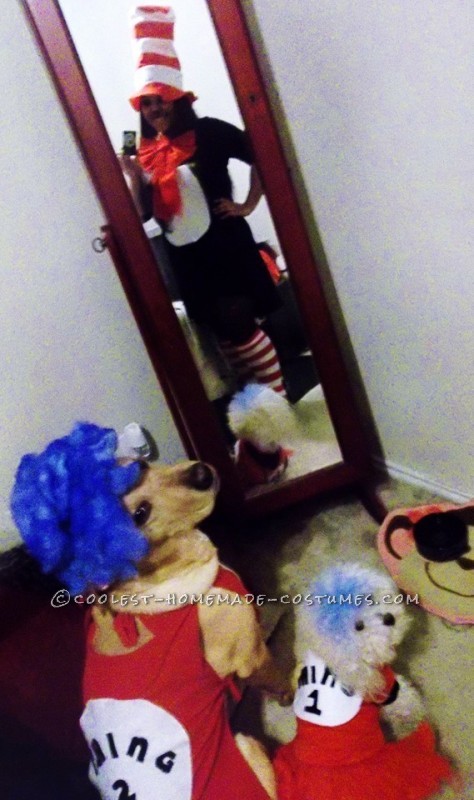 Have mischievous canines around who like to make messes? Try out these instantly recognizable costumes from Dr. Seuss's classic book The Cat in the Hat.
4. 40 Year Old Toddler and Toy Jack-in-the-Box Costume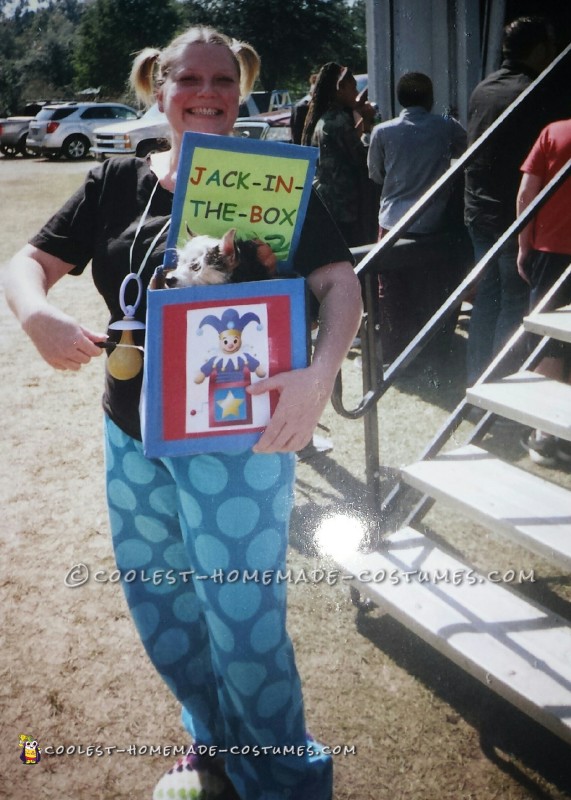 For the most comfortable owner and pet costume, try this money-saving idea. Your doggy gets to sit in a cozy box, while you can wear pajamas. Win-win!
5. Cool Boy and Pet Dog Costume: Lion Tamer and Lion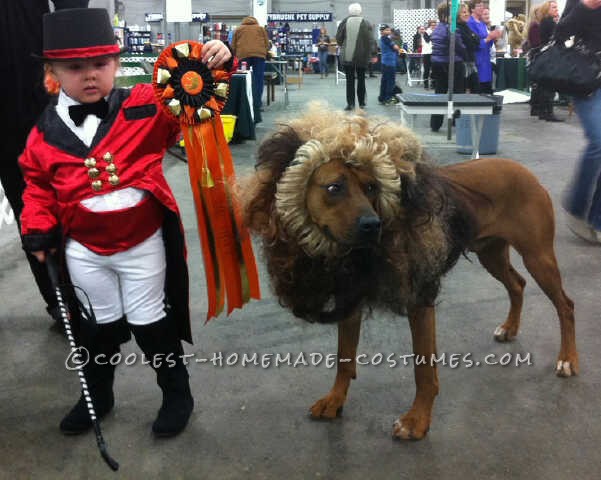 What one mom did in order for her son and dog to win the most sought after Halloween contest, is nothing short of inspiring. Check out this duo here with their gorgeous, prize-winning ribbon.
6. Pet Dog Spider Costume and Toddler Spider Princess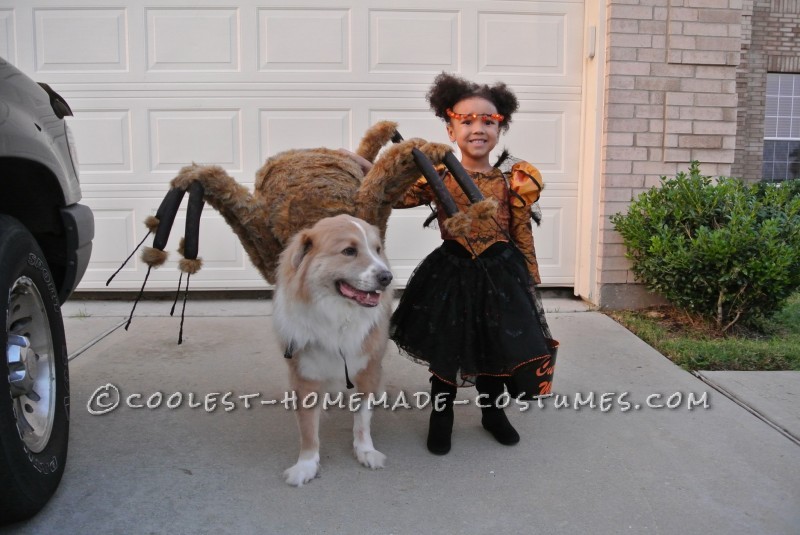 Looking for another child and dog costume? Try this web-tastic spider couple idea for a unique, scary and extremely cool costume.
7. Great Owner and Dog Costumes: Howl-O-Hippie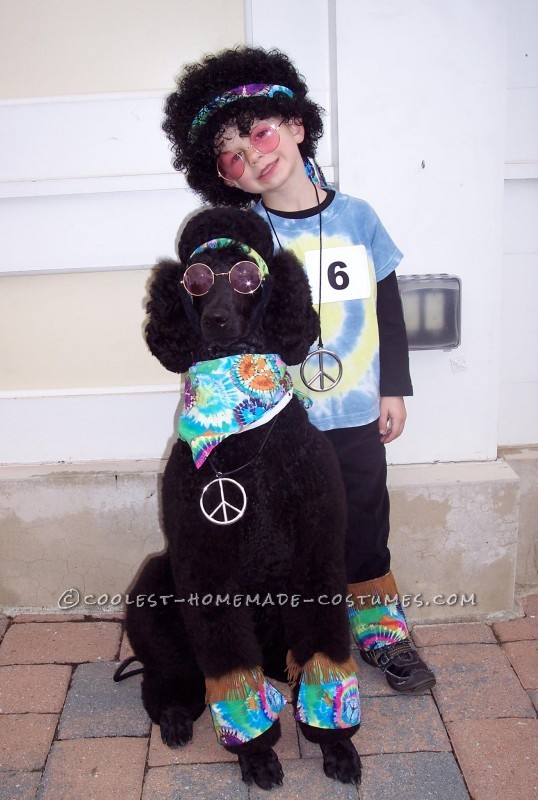 Or take a look at this kid and doggy pair. Grab some tie dye for this ultimate hippie duo. Easy and hilarious, these ensembles won 4 different contests!
8. Coolest Homemade Mario Brothers Halloween Costumes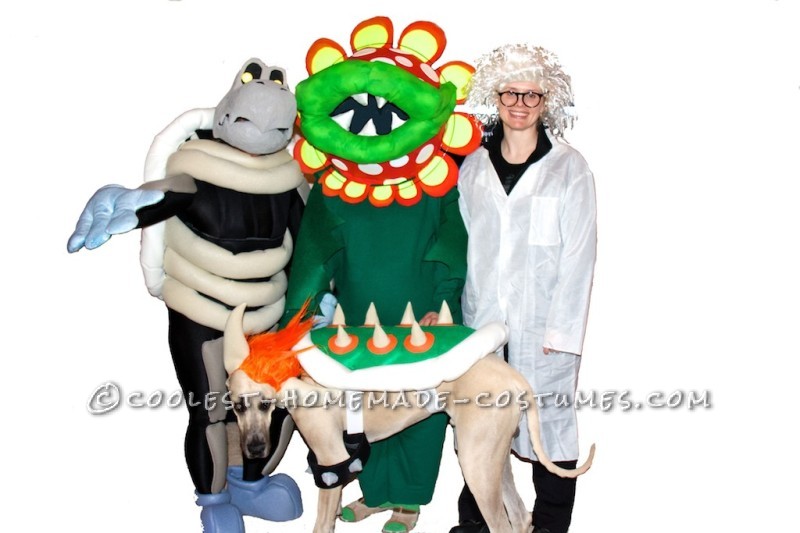 We're adding this group and pet costume here, because it is just too awesome to leave out. Are you up to tackling these costumes? Check out the how-to instructions here for an extremely memorable Mario Brothers group costume.
9. Grooviest Exorcist and Priest Costume Ever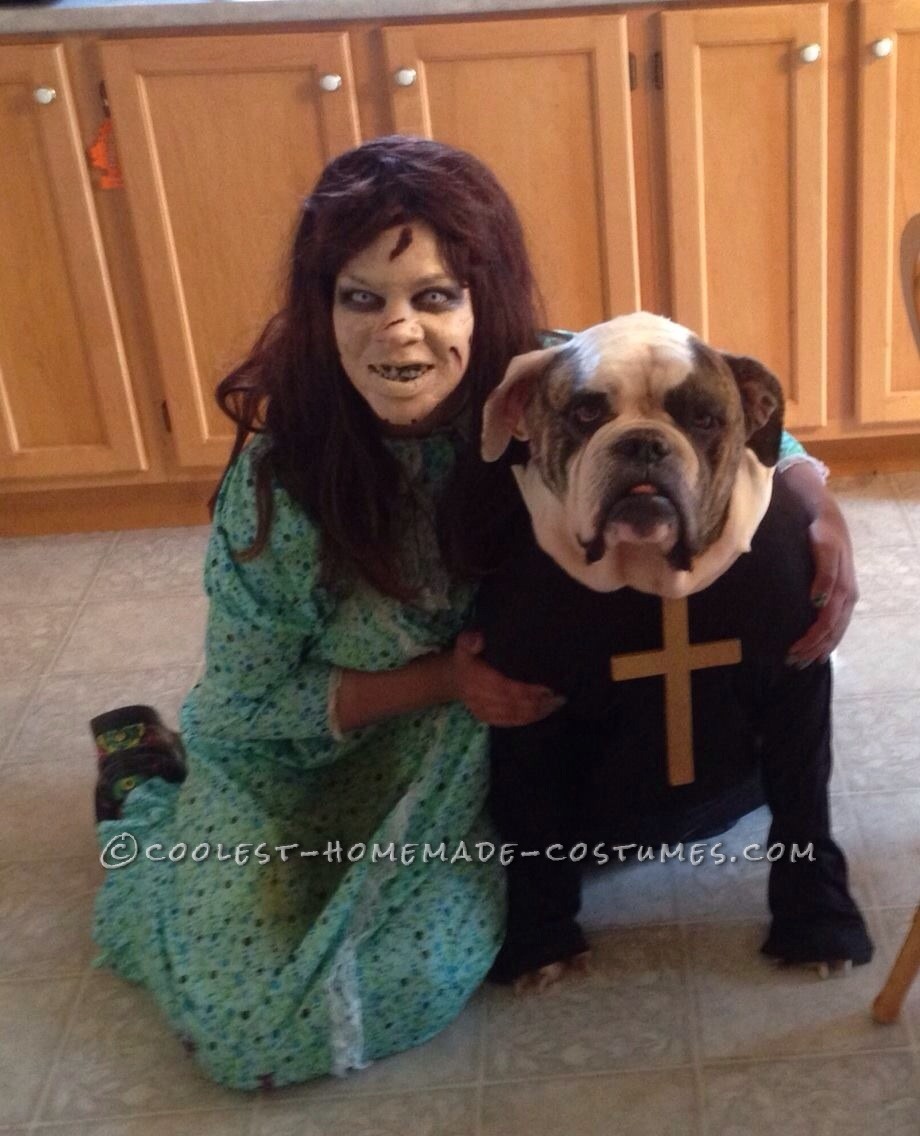 Creep out friends and strangers with the scariest Exorcist couple costume. The good news is that at least your puppy's face won't need liquid latex!
10. Great Crown and Sprite Halloween Couples Costume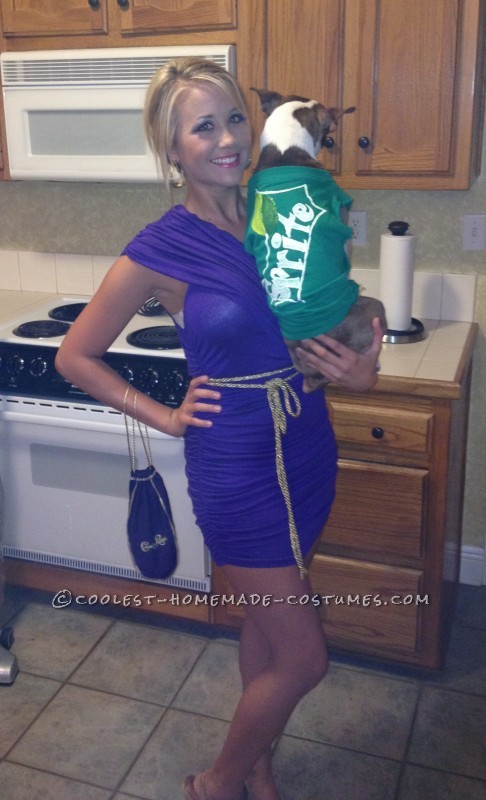 Wear your most flattering purple dress and transform your pup into a can of Sprite for this refreshingly cool Crown and Sprite couple costume.
11. Fun Dog and Owner Couple Costume: Loofah and Soap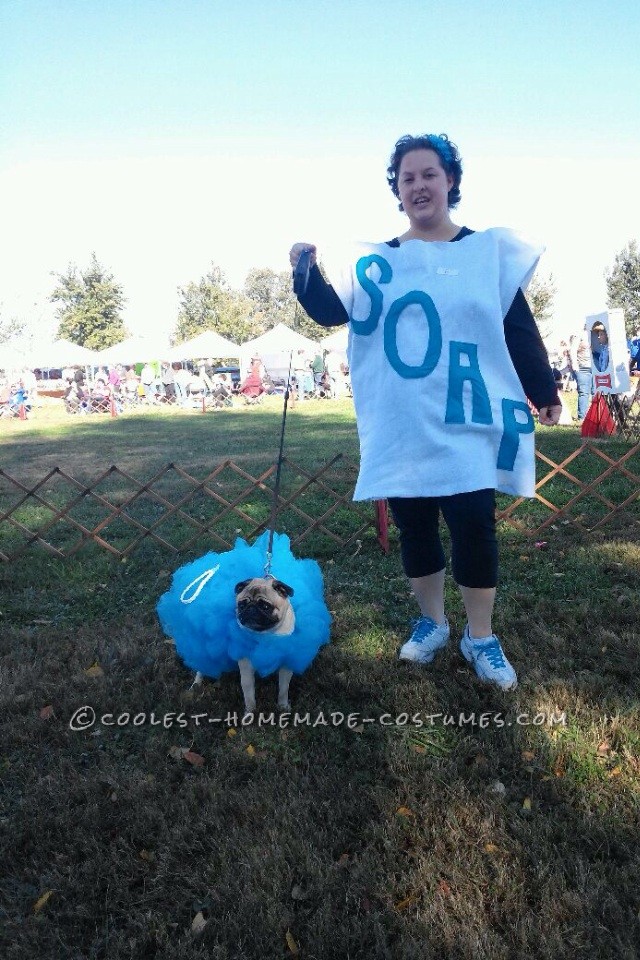 Finally, when you've had a Ruff day, clean up with this hilarious dog loofa and human soap team.
So, this Halloween, team up with your faithful furry friend for the ultimate costume companion.