These "fetching" dog Halloween costume ideas are proof positive that adult humans cannot compete with babies and pets for the coveted Awwwwwww! Awards. In fact, the costumed canine characters pictured below are so sigh worthy that they will launch you into cuteness overload as soon as you set your eyes on them.
For instance, just when you thought Jack Sparrow was about as attractive as any male could get, along comes pirate Bob. Pant! Woof! Howl! And wait till you see the latest entries into the world of Kart Racing. I think you'll agree that two pro pups are twice as cute as one! Add to that a prize winning canine pony, a scuba diving terrier, and 3 greyhound Musketeers and you'll think you've seen it all, but there's more.
So, I have to ask, which one of these creative dog Halloween costume ideas could you see your Duke, Winston, Lady or Charlie parading around in this Halloween?
1. Best Homemade Dog Pirate Costume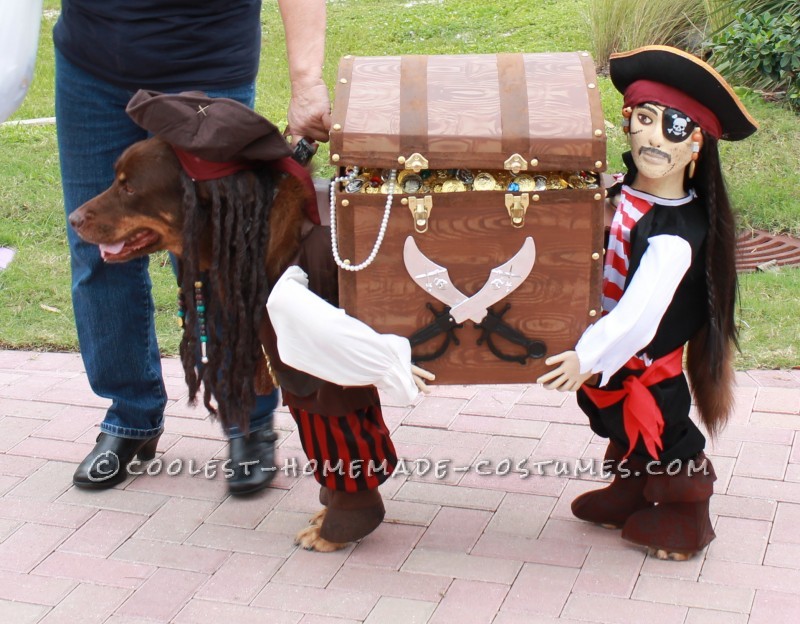 Created by Linda from Palm City, FL, this is Bob dressed up in a Jack Sparrow and his Pirate dog costume, carrying their treasure chest loaded with booty!
2. Coolest Jelly Belly Dog Costume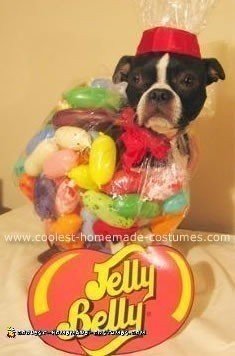 This costume was made by taking a large plastic bag (the ones made for gift wrapping baskets) and cutting two holes in it for my dog's front feet. Find out more about how Melayne from Memphis, TN created this cute Jelly Belly dog costume.
3. Coolest Homemade Cerberus Costume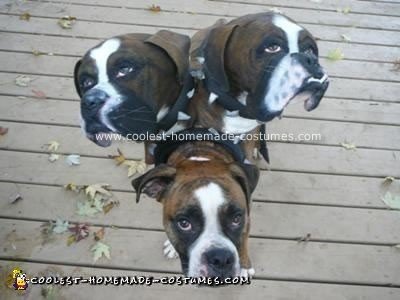 After years of experimenting with paper mache (too heavy), wire and fabric (not stable enough) and many other methods, Tracey from Welland, Ontario finally found plumbing pipe insulation to create this awesomoe Cerberus dog Halloween costume.
4. Echo the Scorpion Dog Halloween Costume
Created by Kristin from Bel Aire, KS, here is Echo the dog strutting his Scorpion costume.
5. Mario Kart Dog Halloween Costume Ideas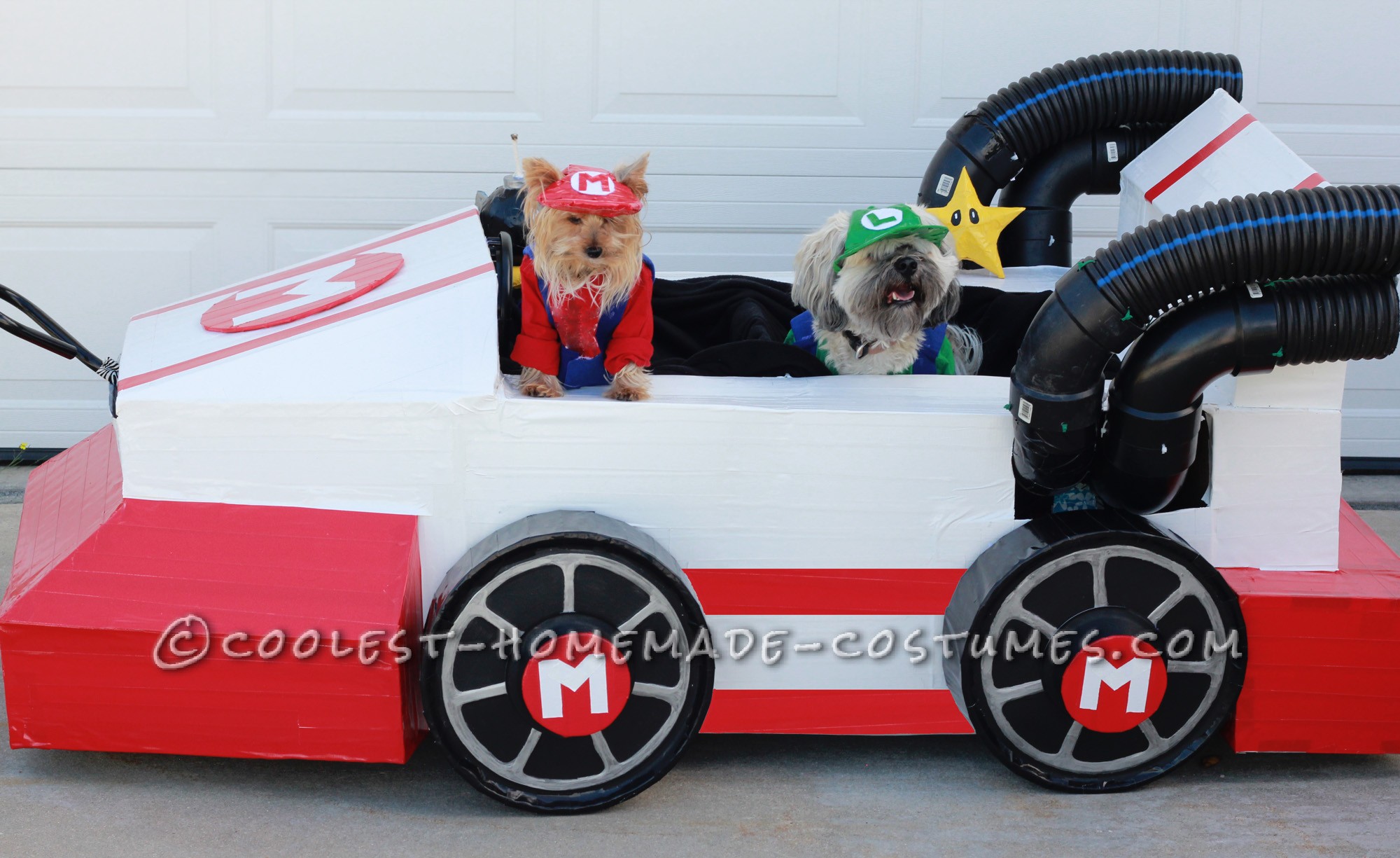 Danielle from Michigan used a pull wagon and built around it with cardboard and Styrofoam pieces to create this awesome Mario Kart Dogs costume.
6. Three Muttsketeers Dog Costume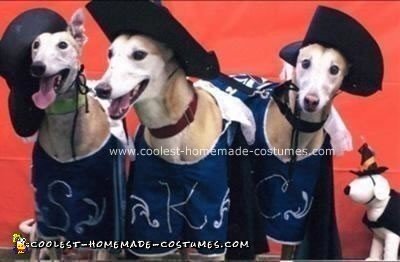 Created by Elizabeth from Philadelphia, PA, USA, These 10 year old rescued greyhound siblings do everything together, including getting into trouble and dressing up for Halloween. All for one and one for all Three Musketters dog in costume.
7. Coolest Homemade Harry Potter Pet Costume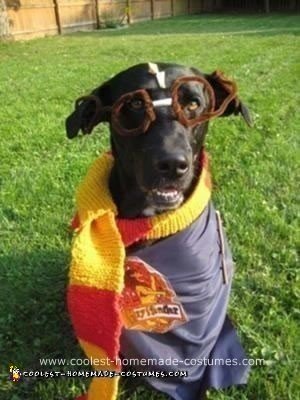 As a huge Harry Potter fan Tracy from Indianapolis, Indiana found it only fitting to make her four legged child Harry Potter!
8. Coolest Spaghetti and Meatball Dog Costume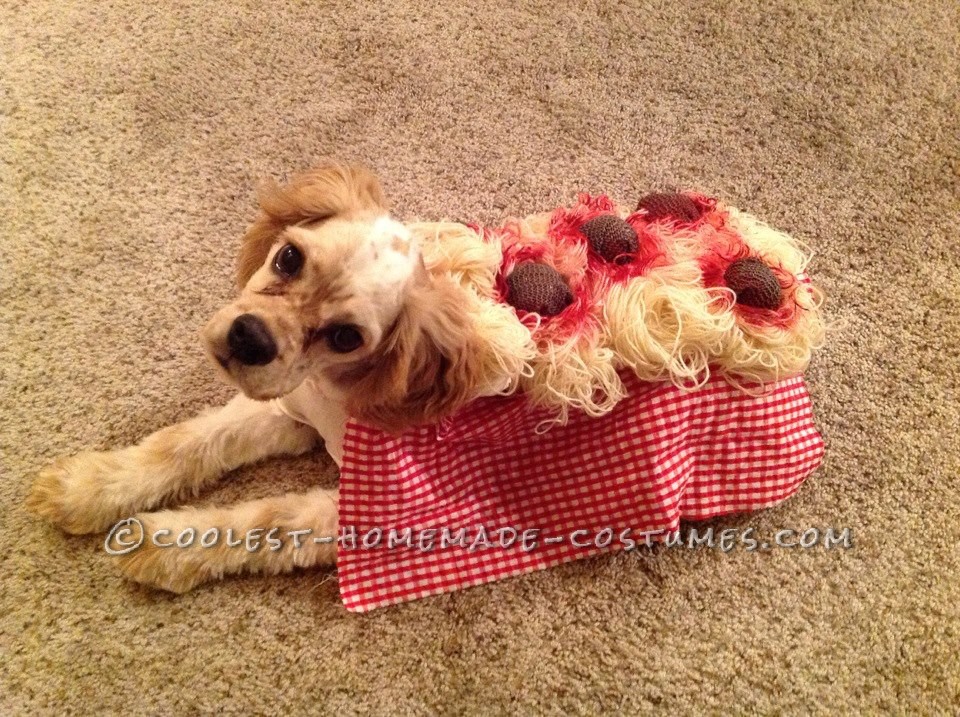 Created by Kristin from Hutchinson, KS, this Spaghetti and Meatballs costume was made for a Cocker Spaniel. How adorable!
9. The Very Best 3-Legged Lioness – Pet Dog Costume!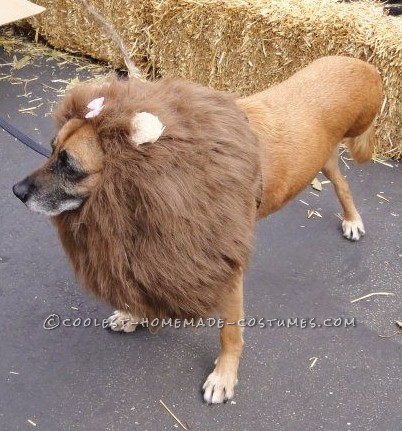 This Lioness costume Created by Cynthia from Chicago, reflects her dogs sweet, extraordinary personality and life!
10. Coolest Pony Costume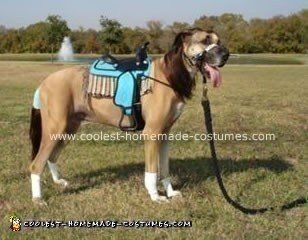 This cool Pony Costume was created by Kerry from Frisco, TX. Everyone always asks me if my dog has a saddle. And I can now say yes he does!
11. Coolest Thing 1 and Thing 2 Costume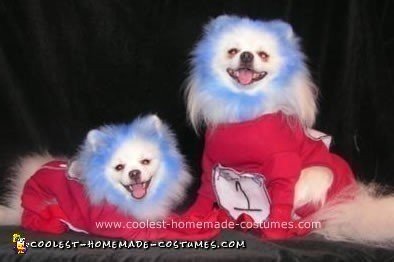 Shayna from Dallas, TX, created this Thing 1 and Thing 2 costume because her dogs are constantly doing the opposite of what she tells them to!
12. Coolest Cotton Candy Dog Costume Idea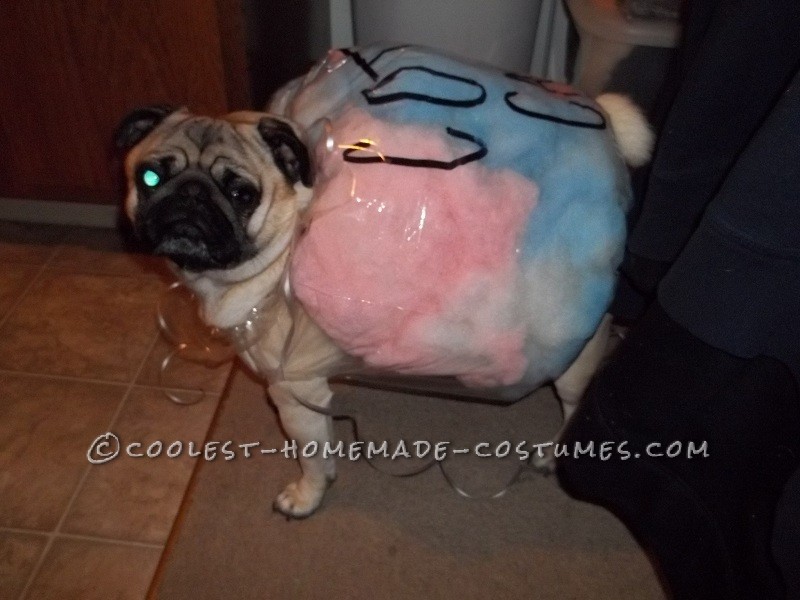 Ashely from Lexington, Kentucky, was inspired to make a Bag of Cotton Candy when she went to the circus this year.
13. Cutest Little Red Riding Hood and The Big Bad Wolf Pet Dog Costumes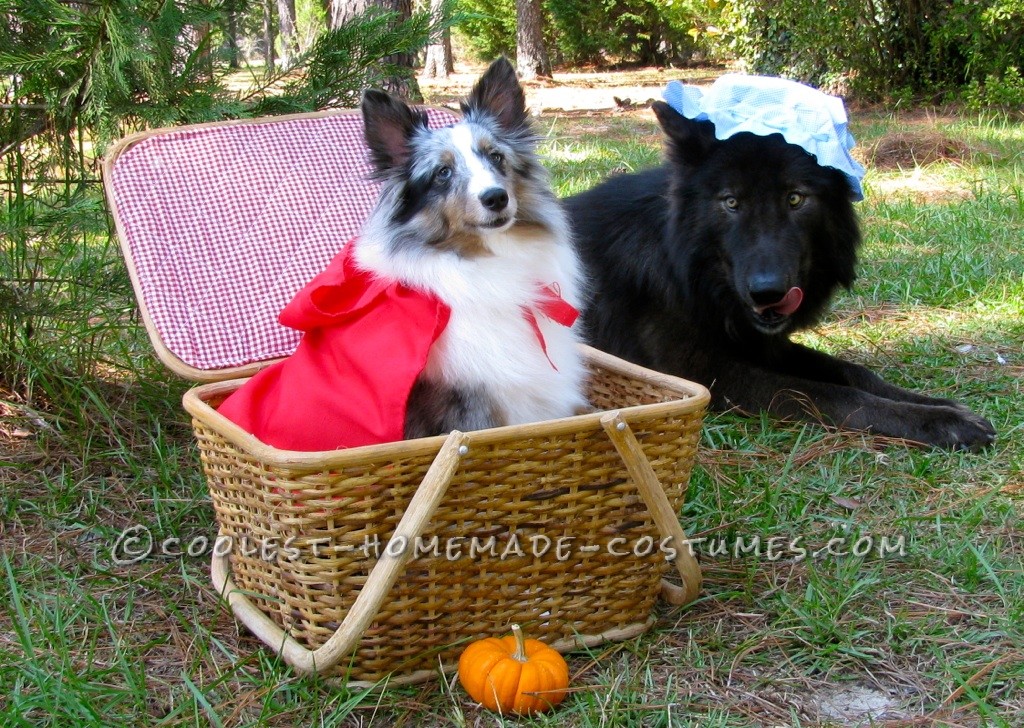 Created by Mary from Destin, Florida, these adorable Sheltie and Wolf hybrid costumes were made.
14. Coolest Domino's Delivery Dog Costume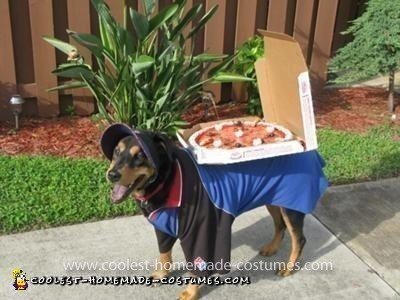 Kaiah's dad works at Dominos so Tammy Chilleme from Jupiter, FL decided to dress her like Daddy in a Homemade Dominos Delivery Dog Costume.
15. Coolest Scuba Dog Costume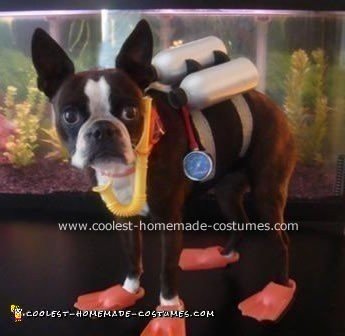 This awesome Scuba Diver dog costume was created by David from Niles, IL, US. Take your dog on a scuba diving adventure and let him meet some underwater friends.