If you are looking to get cheap Halloween Sexy Costumes, don't fear! Check your closet and find all the materials you need in there!
Halloween is the time of the year when you can get away with "less is more". Enjoy creating your Halloween Sexy Costumes!
1. DIY Sexy Buzz Lightyear Costume
This DIY Sexy Buzz Lightyear costume took Lessa from San Jose, CA an hour to make and less than $10!
2. Last-Minute Sexy Homemade Ke$ha Halloween Costume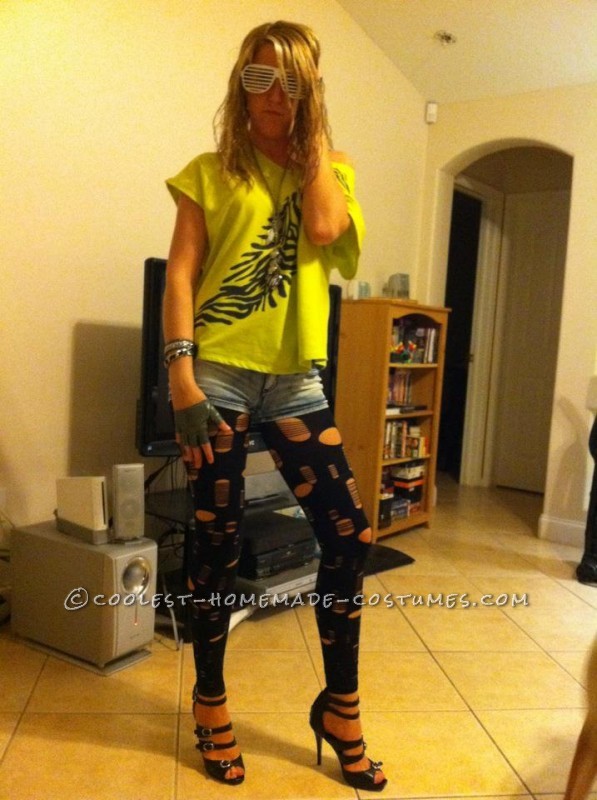 April from Zephyrhills, F wanted to be Lady Gaga, but she changed her mind last minute right before she went to a party and decided to be Ke$ha! All you need is a weird shirt, short shorts, ripped stockings, overdone make-up, messy hair, and accessories like gloves, jewelry and glasses! It's just that simple!
3. Sexy Last-Minute iPod Halloween Costume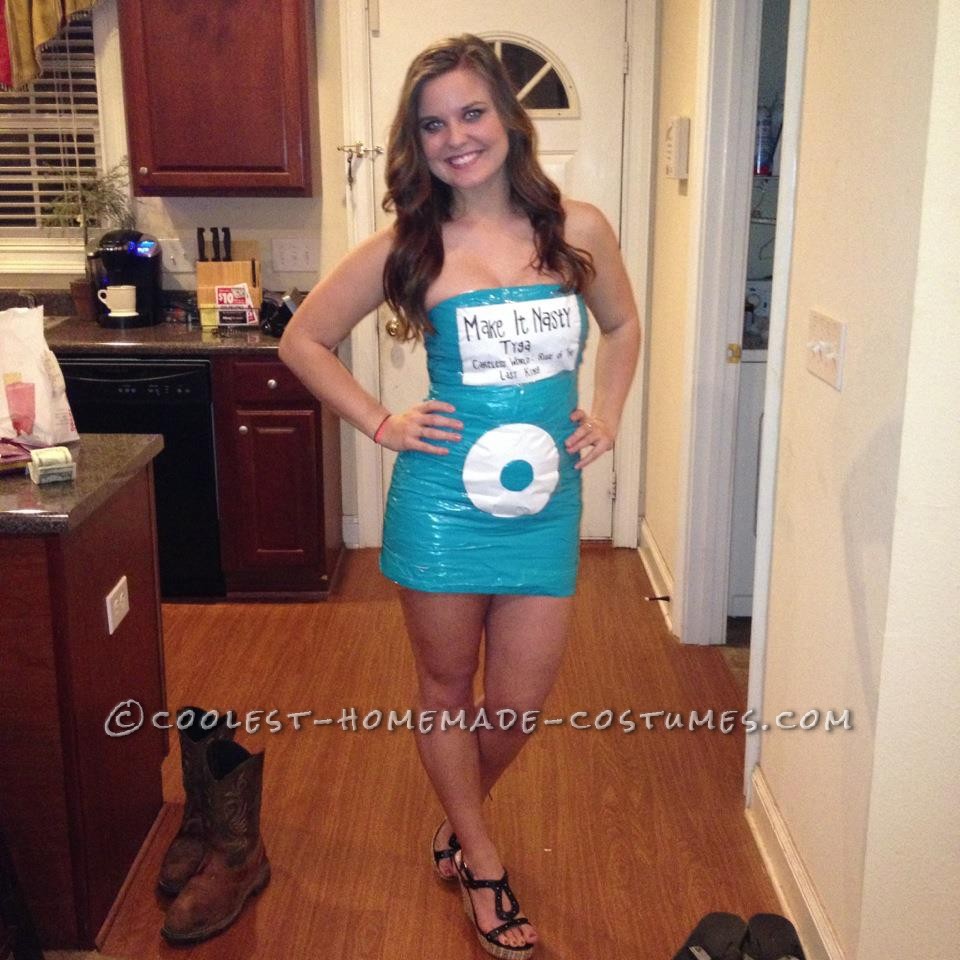 Stephanie from Auburn, AL made this Halloween Sexy costume out of saran wrap, duct tape, copy paper, and a marker. It was very easy!
4. Coolest Tabasco Sauce Halloween Costume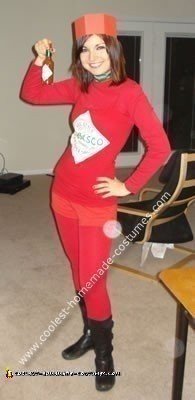 Vee from Carym NC loves hot sauce so she thought this Tabasco sauce costume would be a perfect costume for her. she printed out the label on a t-shirt transfer paper and ironed it on the shirt. Simple and awesome!
5. Easiest and Cheapest Costume Ever: Alvin from the Chipmunks
Creating this Alvin from the Chipmunks outfit took very little effort and it was extremely cheap! The only items I had to purchase were the oversized plain red shirt and the yellow gems. Sydney and her friends one night sat down in front of the TV and got to work.
6. Easy Han Solo Costume for Women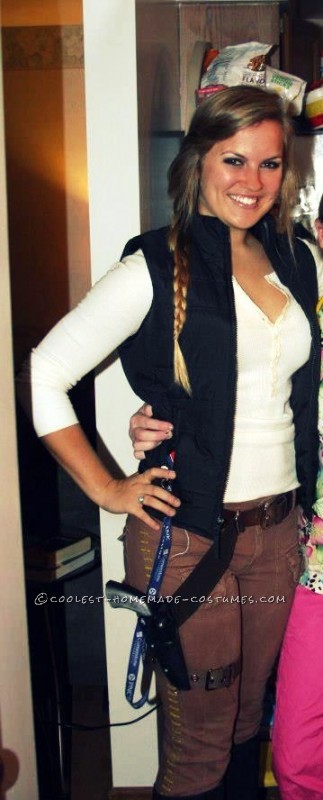 Karrie originally wanted to do Han Solo and the Slave Princess Leia with her dog being Princess Leia in a little gold bikini. This was going to be for a Halloween party at her home. But then they decided to go out instead so she had to scrap the princess puppy.
7. Sexy Homemade Where's Waldo Costume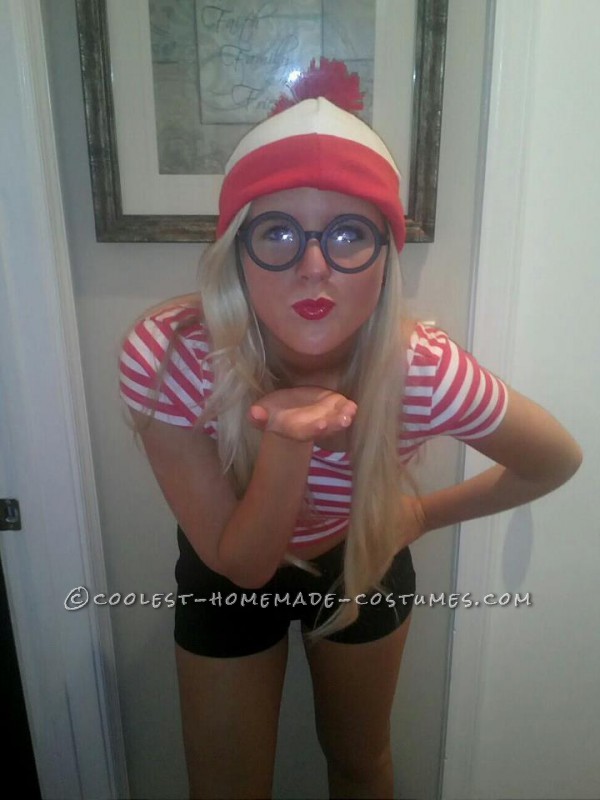 So for Halloween this year, I wanted to be something different than the typical bunny, nurse, cop, etc. so I decided I was gonna be Waldo from the "where is Waldo" books that I used to look through as a kid. Of course at my age and going to a Halloween party I had to put a sexy spin on it. Created by Sammi from Florida.
8. Last-Minute Snooki Halloween Costume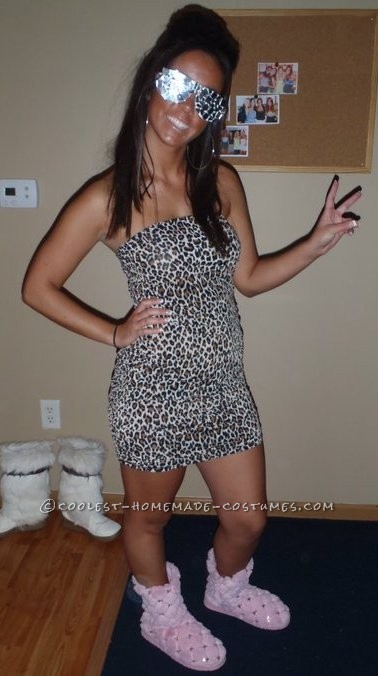 In college my friends always called me Snooks. I was always tanned, have dark hair, and wore it big! So I decided to go as Snooki! I found the pink slippers from Wal-Mart, the leopard dress from Platos Closet, huge hoop earnings from Claire's, and bought a white hair clip from Sally's Beauty Supply Store. Props to Erica from Chicago.
9. Halloween Sexy Costumes: Beer Pong Outfits!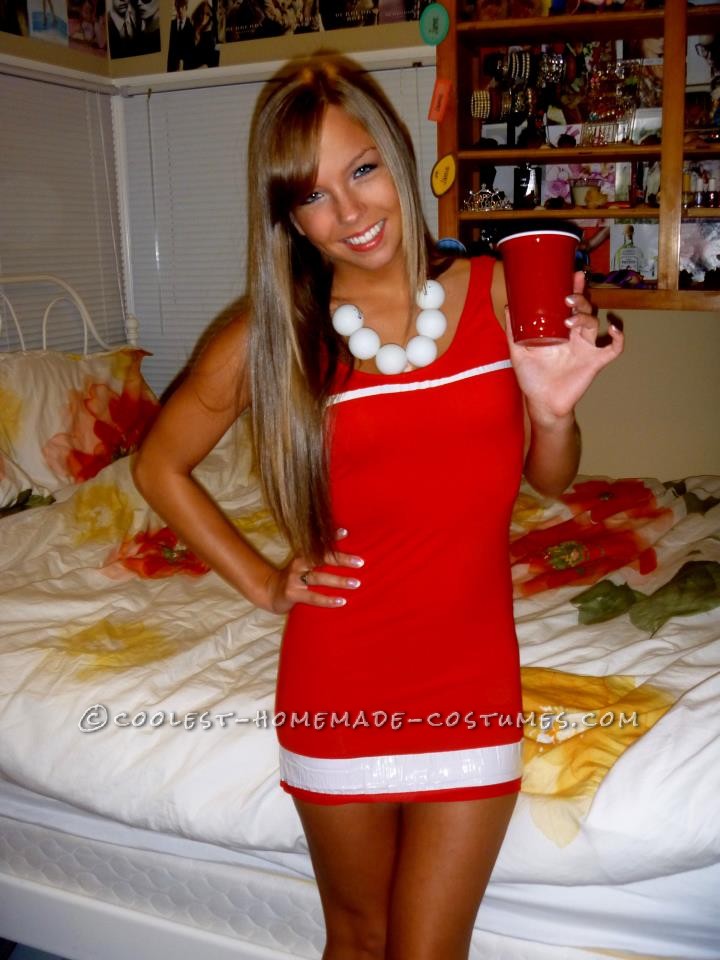 A cute red solo cup costume that actually allows you to move and not have a big plastic case around you all night! Awesome Halloween Sexy Costume created by Jamie from O'Neil.
10. Censored Sexy Halloween Costume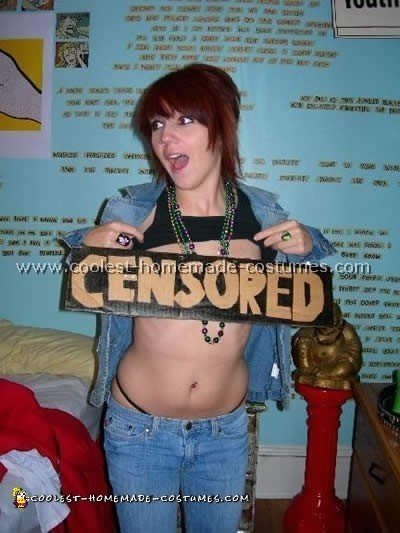 Made by Sandra from Jacksonville, FL
This sexy Halloween costume idea was one a friend and I thought of back in high school. We always knew it would be a hit but neither of us had the guts to totally pull it off. Here is our Censored Halloween Sexy Costume. Props to Sandra from Jacksonville, FL.