Halloween is the best time to get your sexy costumes out and no one can judge you! When its Halloween, less is more is acceptable! Here are some of our great Sexy Womens Halloween Costumes.
1. Coolest Sexy Thing 1 and Thing 2 Costumes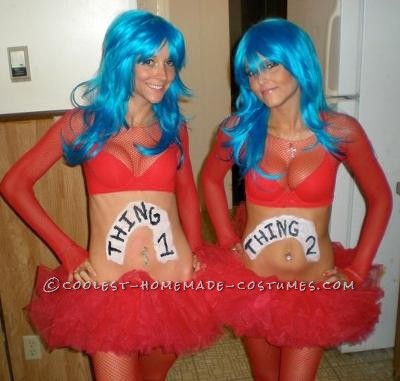 Elizabeth and her best friend don't buy store costumes, they like to be different and stand out so we brain storm throughout the year. Well she's brilliant and came up with these sexy womens Halloween costumes "Thing 1 and Thing 2? to wear. Read more about this Coolest Sexy Thing 1 and Thing 2 Costumes…
2. Best Homemade Ninja Turtle Costumes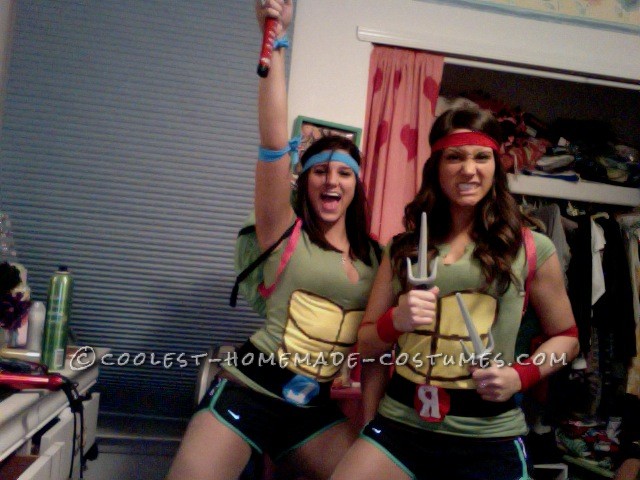 Jordyn from Philadelphia, PA created this Ninja Turtle costume for her and her friend last year. It was by far her favorite Halloween costume. They were Raphael and Donatello. Coincidentally, they went to a party and found Leonardo and Michelangelo, making the night even better
3. Coolest Peanut Butter and Jam Couple Costume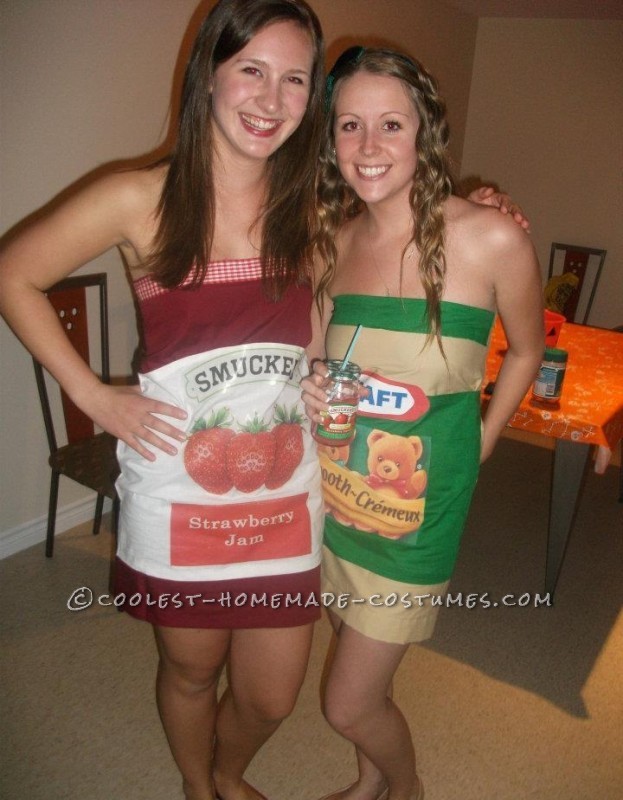 My roommate and I were trying to think of something creative that we could do together. After endless searching we gave up until one day we were in the kitchen and we were discussing how much peanut butter and jam are made to be together when it hit us! We got so many compliments on our outfits at the bar and people couldn't believe that we made this Peanut Butter and Jam couple costume ourselves! Created by Megan from Canada.
4. Coolest Girl Couple Buzz Lightyear and Woody Costumes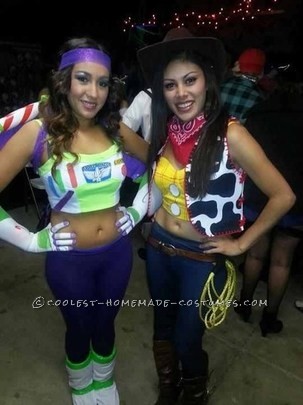 My best friend and I decided this year that we wanted something original and creative for Halloween so we decided to make costumes and be Buzz Lightyear and Woody from Toy Story. Jessica from Denver, CO found a lot of inspiration from this website and some from just looking at pictures of the characters. 
5. Cutest Last-Minute Mario and Luigi Costumes for Women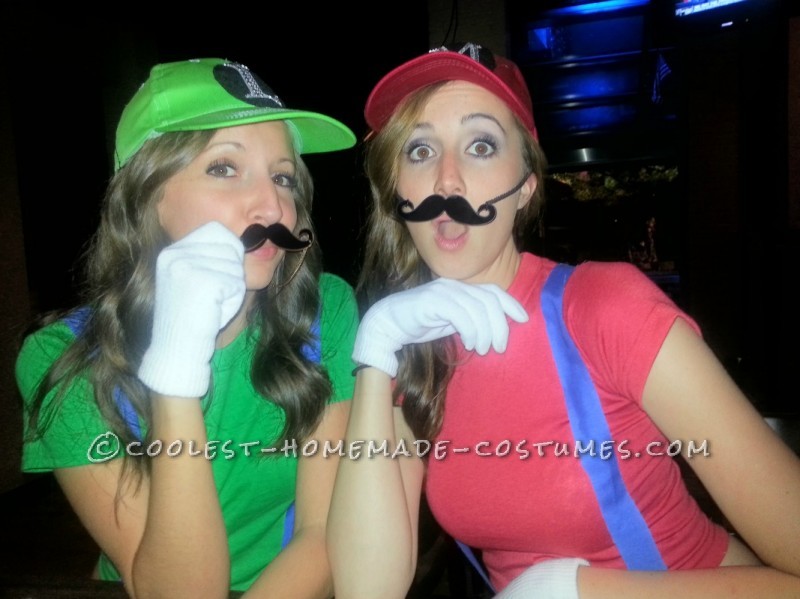 My friend and I decided to dress up in cute and simple Mario and Luigi costumes. The total cost was about $30.00. We bought children's red and green shirts ($4.00), hats ($4.00), black fleece fabric ($1.00) and decal a M and L from Hobby Lobby. We could not find a green hat so we used forest green fabric dye ($3.00). Props to Hanna from Colorado.
6. Connected CatDog Couple Costume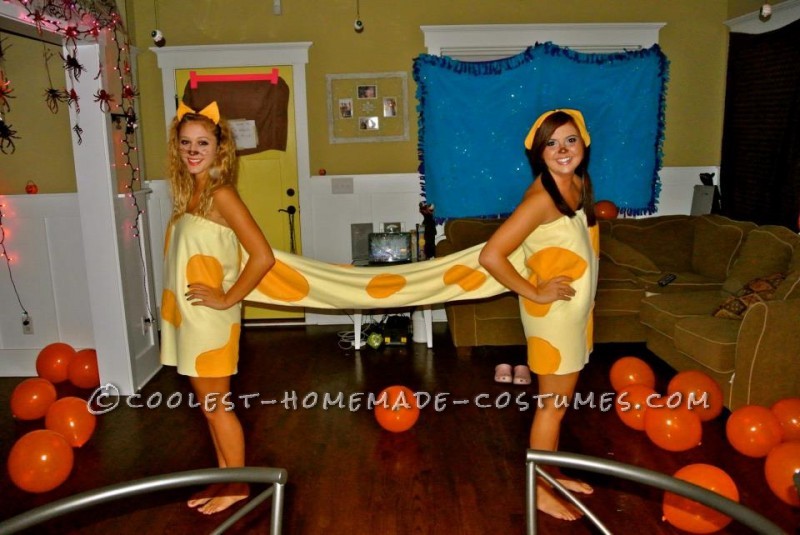 My best friend and I wanted something hilarious and unique for our Halloween party this year. We went through several ideas before deciding on being CatDog. This idea came from the Nickelodeon cartoon we used to watch as kids. The idea was simple enough, yet Sam from Wimington had never seen it done before.
7. Actual Spice Girls Costumes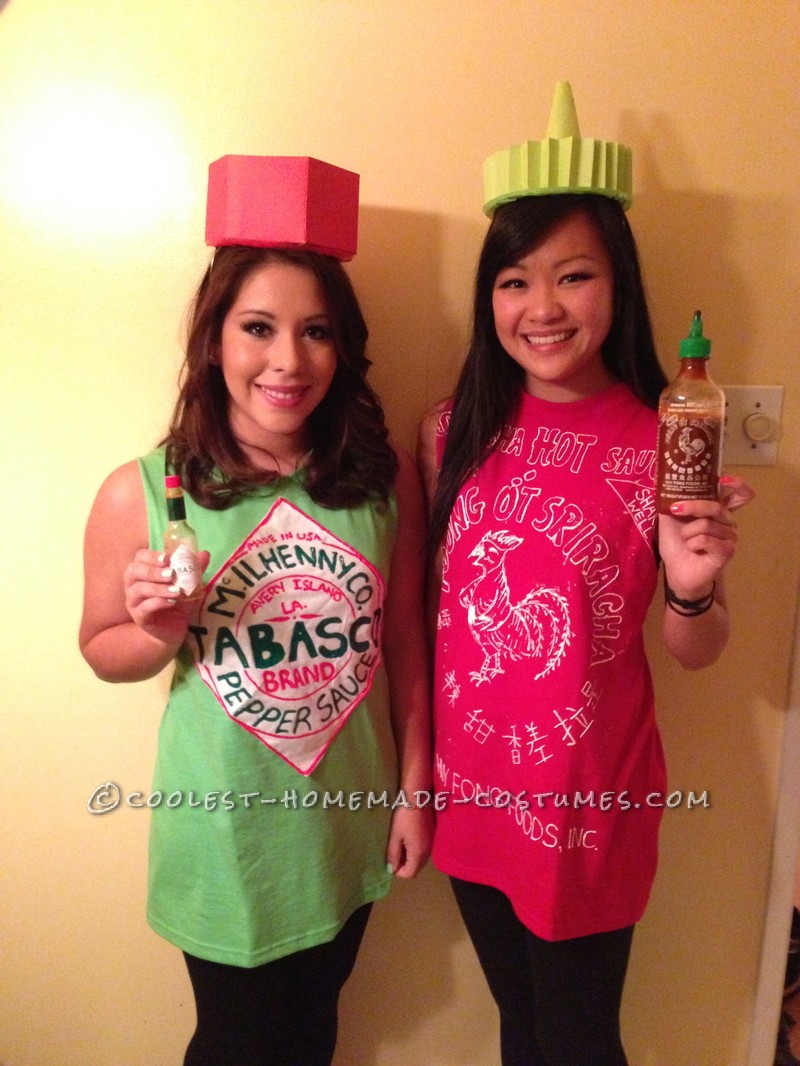 At first, we were going to be sugar and spice. But we realized it was much more fun to be spicy! So along came our idea to be two Spice Girls of our favorite hot sauces, Tabasco and Sriracha. Very creative Peggy!
8. Sexy Red Solo Cups College Costume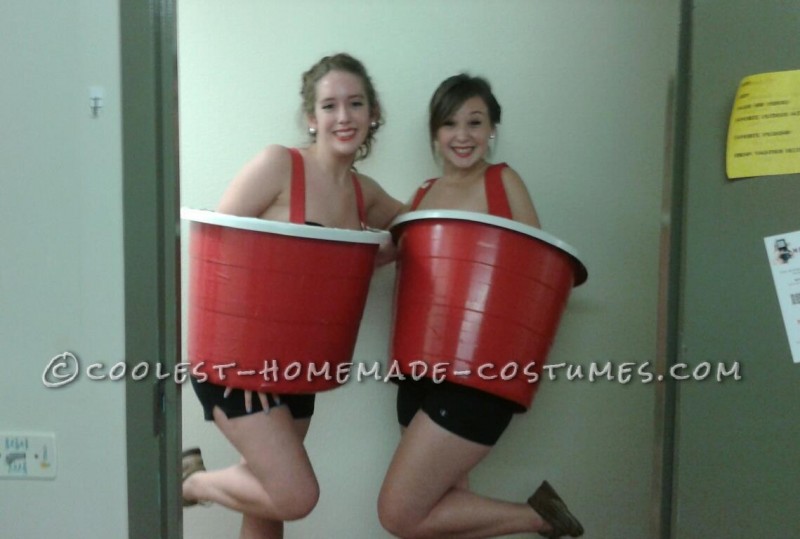 My friend Lauren and I decided that we needed a great costume for our first year in college, and what better a costume for college than something alcohol related? We decided to be Red Solo Cups, so we went to Wal-Mart, and honestly, we had the toughest time finding a proper tub that would look like a cup and would fit around our bodies. Created by Mary from Ithaca, NY.
9. Homemade Jasmine and Ariel Halloween Costumes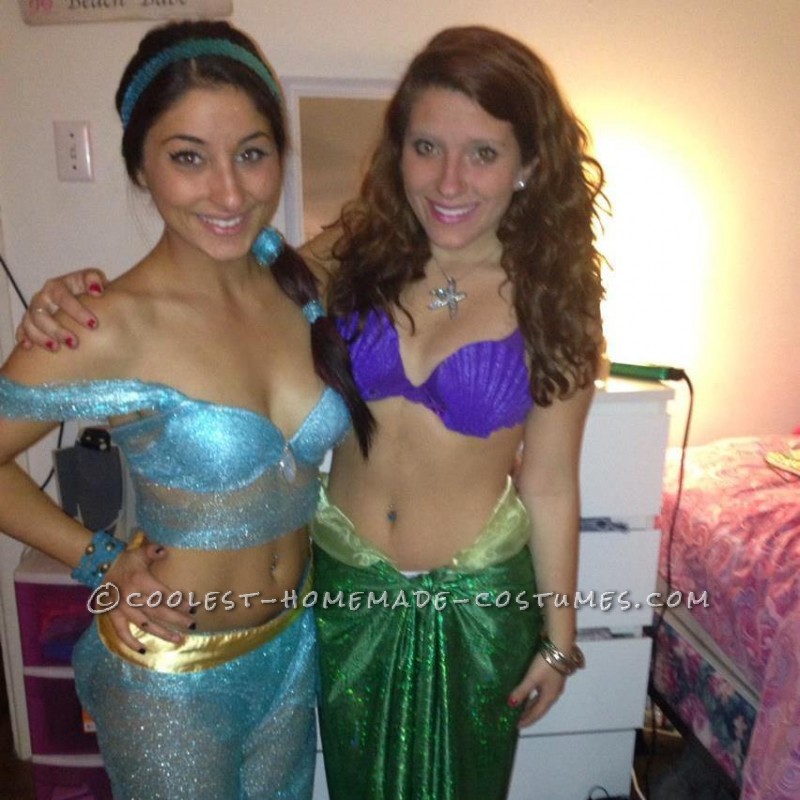 Made by Christine from Maryland
Wanting to bring back a little of our childhood as Chrisine from Maryland and her best friend were about to celebrate our 20th Halloween, we knew from the start we had to get Disney involved. Of course little girls love dressing up as Disney princesses from a young age but who says there's an age limit when it comes to rocking Aladdin and Little Mermaid Costumes.
10. Homemade Sexy Womens Halloween Costumes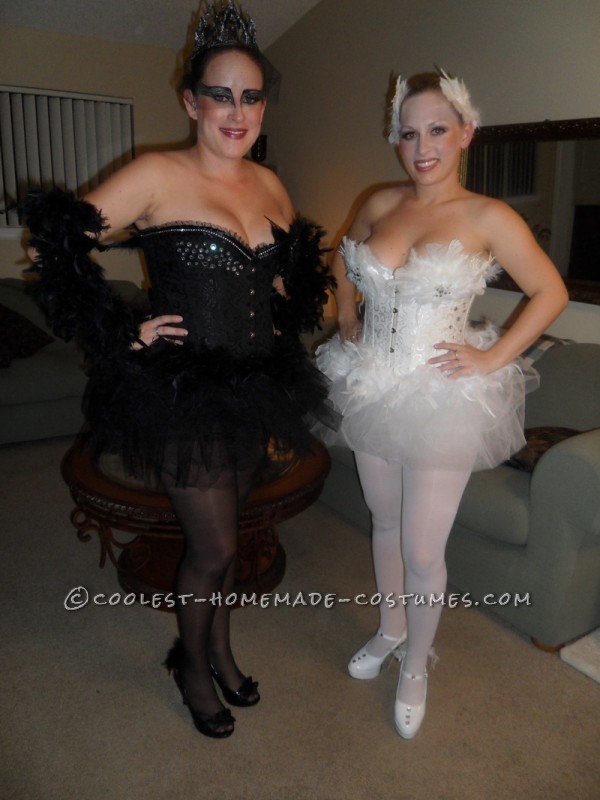 Stephani did not see any Black Swan costumes last Halloween which really surprised me due to the popularity of the movie. I love Halloween and I especially love to get creative and matchy-matchy with my best friend, so I was intrigued by the originality and challenge this Black Swan and White Swan costume presented. I knew it would be perfect!