Girl groups looking for last-minute sexy Halloween costume ideas will find lots of inspiration from this section. Boy groups looking for sexy girl groups will also probably enjoy browsing through this collection.
1. Hot Taco Bell Sauces Girls Group Costume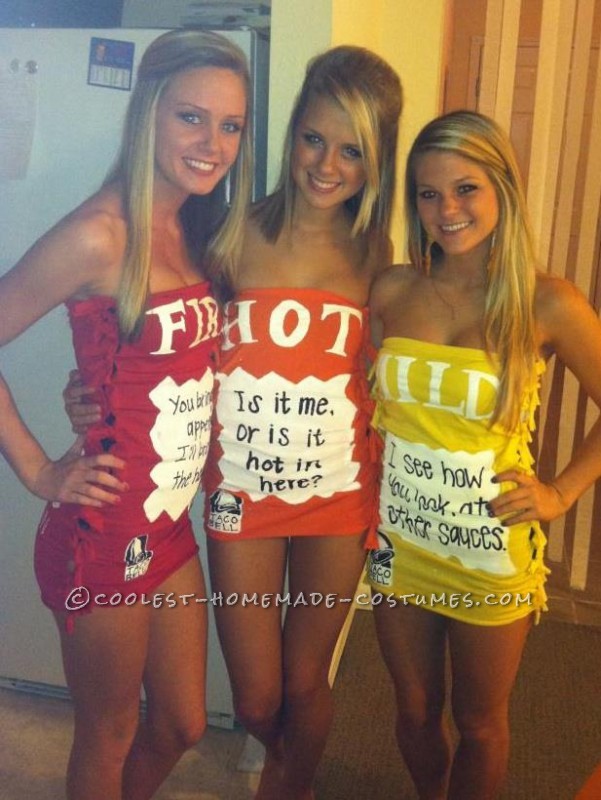 Once they figured out what they'd be, Lindsay and her friends put together this super-cheap Hot Taco Bell costume in almost no time at all. They even accented with earrings made from real sauce packets.
2. Sexy Three Blonde Blind Mice Costumes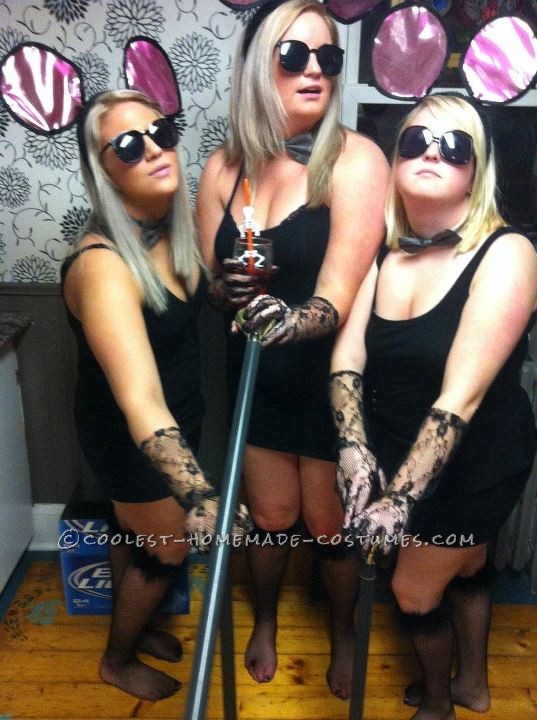 This is one of those sexy Halloween costume ideas that's really easy to make and fun when you're out (and bumping into people all night…). Created by Samantha from Novia Scotia, Canada.
3. Easy, Last-Minute Power Puff Girls Group Costume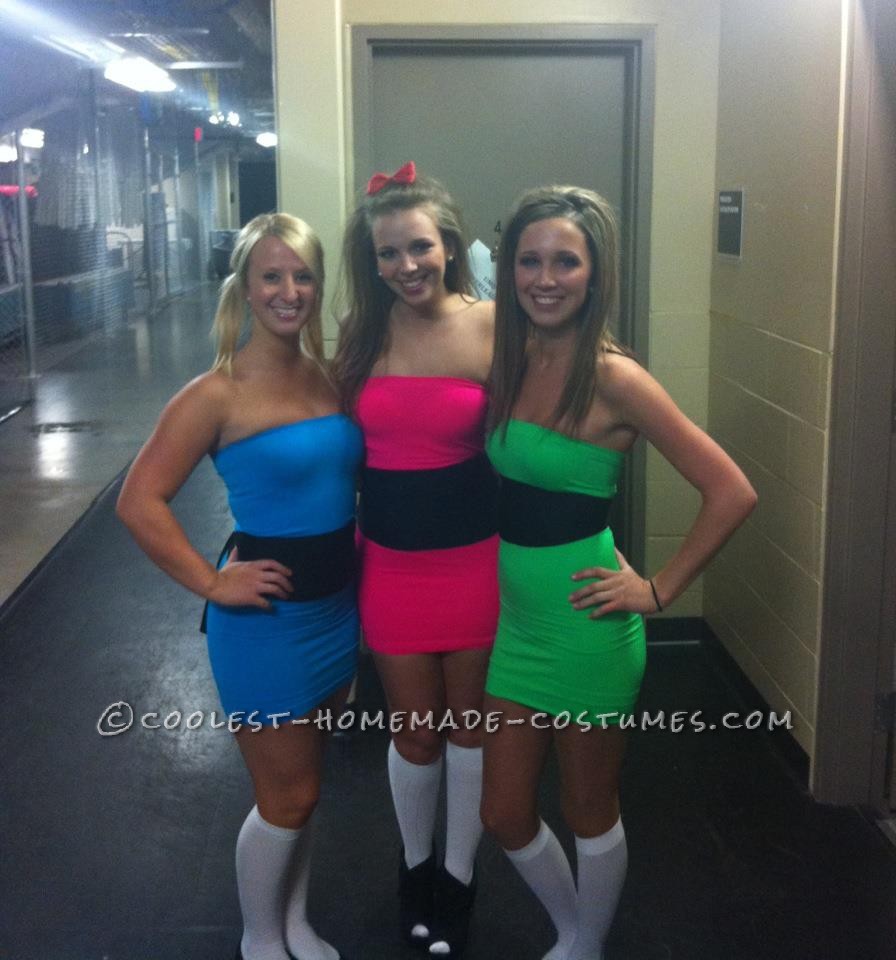 For their last-minute sexy Power Puff Girls costume, Jenna's gang needed just colored mini-dresses, black fabric for the belts and white socks… Oh, and also a shiny Powerpuff smile!
4. Bath Loofah Girls Homemade Halloween Costumes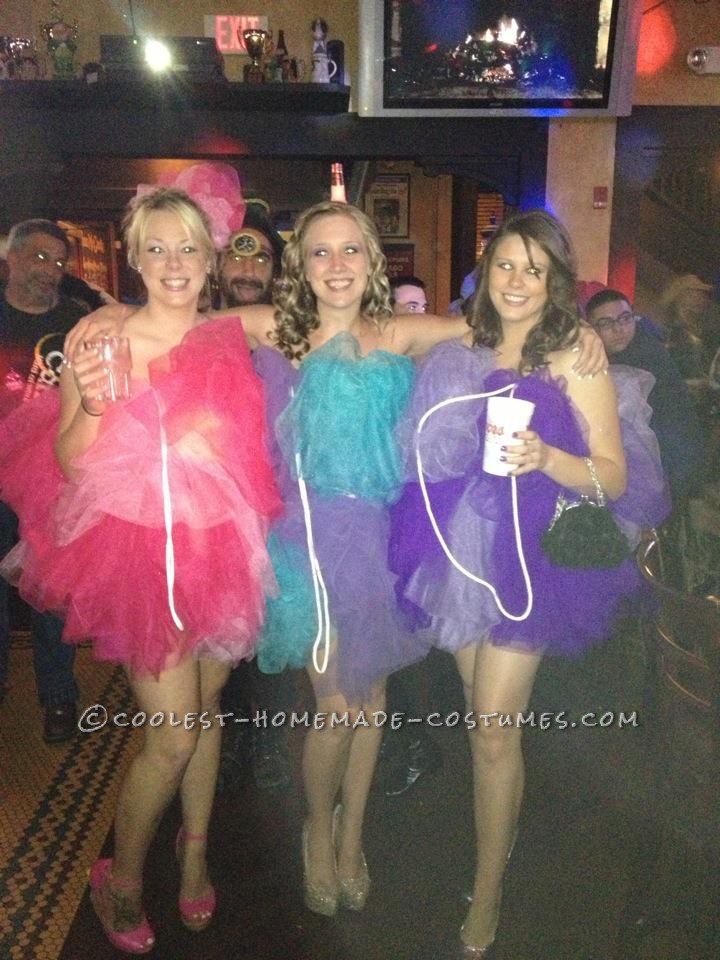 This is one of those sexy Halloween costume ideas that's also rather funny and for Lauren and her group, got a lot of laughs and compliments. It's really easy to make this Loofah costume and you'll really only need to fluff-up colored tulle.
5. Sexy Coors Light 6-Pack Easy DIY Group Costume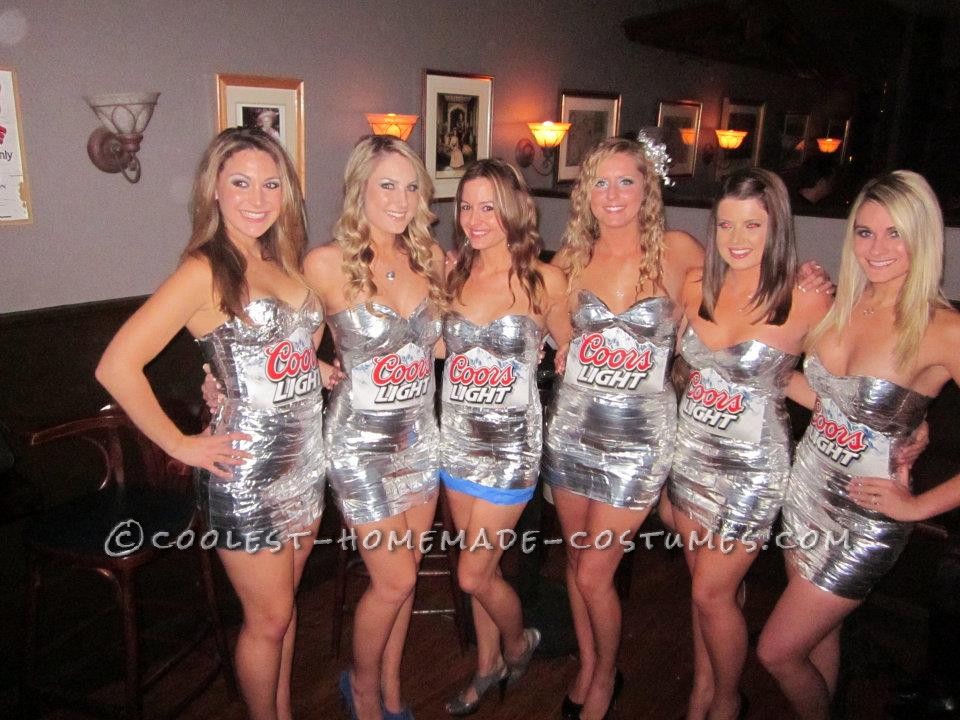 While in college, Lauren and her five girlfriends decided to dress up as their beer of choice. They duct-taped each other with special metallic tape found at Michael's and on their night out even won a costume contest at one of the bars .
6. Sexy Halloween Costume Ideas: Four of a Kind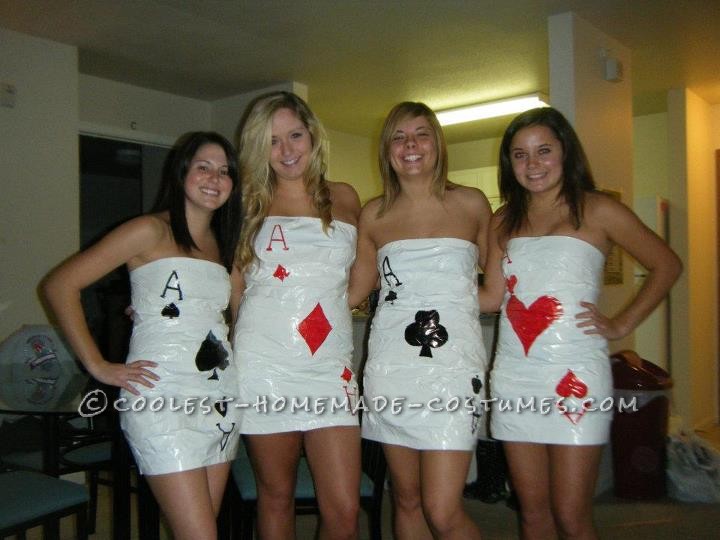 Duct tape dresses serve not only as sexy Halloween costume ideas, but are also perfect for college girls on tight budget and looking for a tight-fitting costume. For their Kind Cards cosutme, Lucy and her roommates used garbage bags as the base for their dresses and duct-taped around them and were a huge hit on campus.
7. Alvin and the Chipmunks Group Costume for Under $20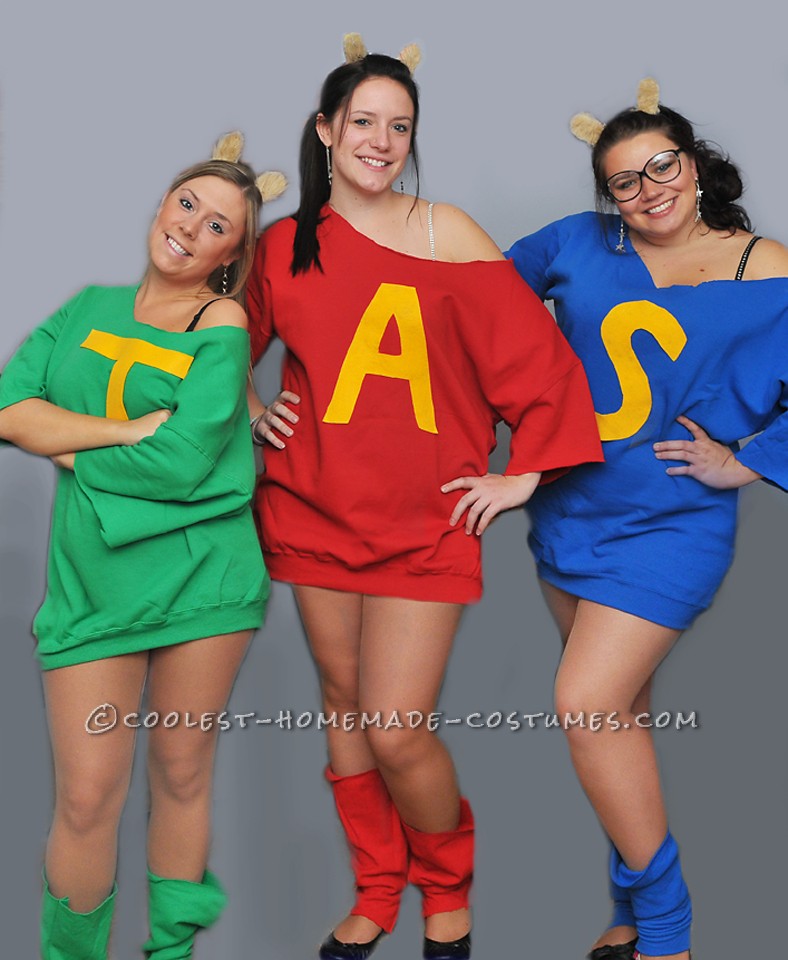 On the very day of Halloween, Tori and her girlfriends decided what they'd be – Sexy Chipmunks. With very little time to pull it off, they found the colored sweaters (Theodore's green was the hardest), cut the sleeves and used them as socks/leg warmers, added the letters with yellow felt and for a grand total of less than $20 they had one of the best sexy Halloween costume ideas.
8. Sexy iPod Costumes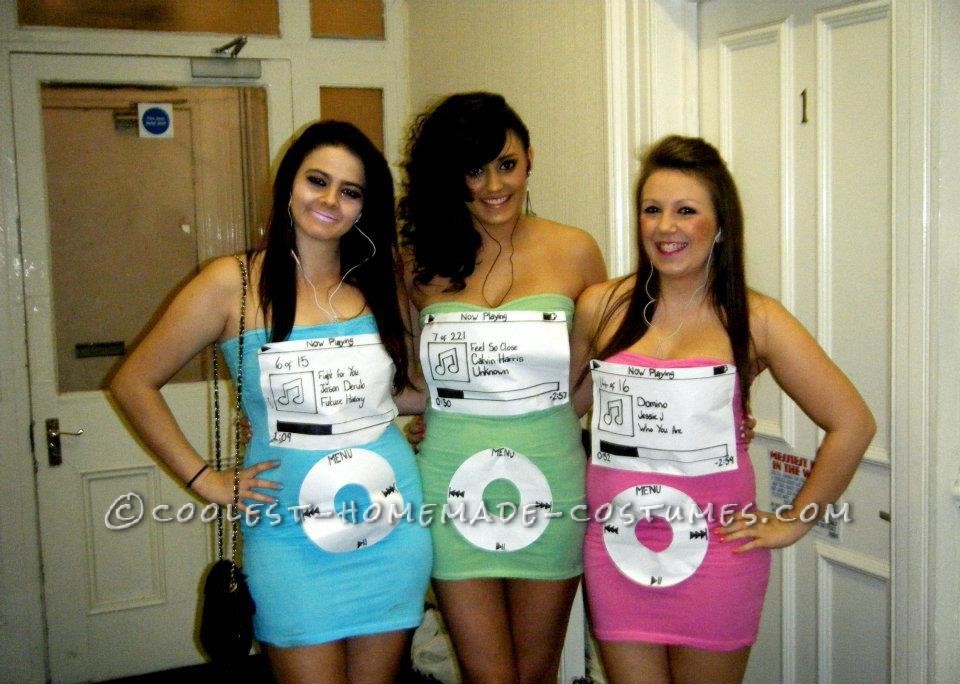 Once upon a time, when the first-generation iPods were the hottest gadget, Rebecca and her girlfriends turned themselves into the hottest iPods. It may be a bit outdated nowadays, but you can always turn the latest touch screen gadget into a sexy "look-but-don't-touch" music player/phone group costume.
9. Last-Minute Sexy Teletubbies Girls Group Costume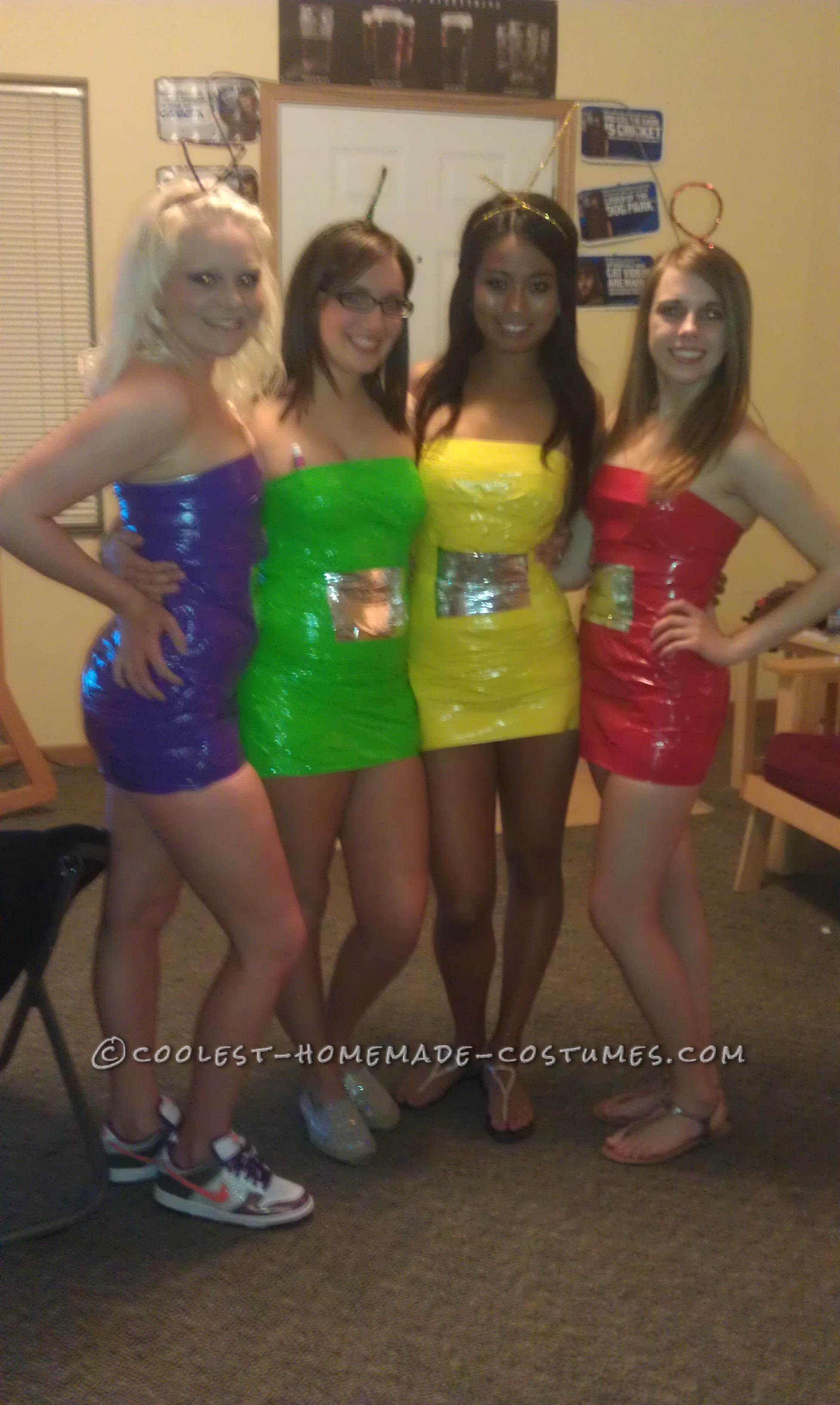 Here's yet another duct-tape costume wrapped up by Lindsey and her girlfriends. After choosing the Teletubbies theme, they used cling wrap for the base so the duct-tape wouldn't stick to the skin and pipe-cleaners were used as the head pieces. Very cheap, easy-to-make, and a sure hit.
10. Easy and Cheap Homemade Girl Minion Group Costume
Sometimes, you don't need much for than a great idea to pull-off an awesome costume that gets raving compliments. Mary and her girlfriends turned themselves into cool little Minions without much effort and at a very minimal cost. The homemade goggles were simply made of black headbands and Styrofoam cups.
11. Last-Minute Pretty Little Liars Girl Group Costume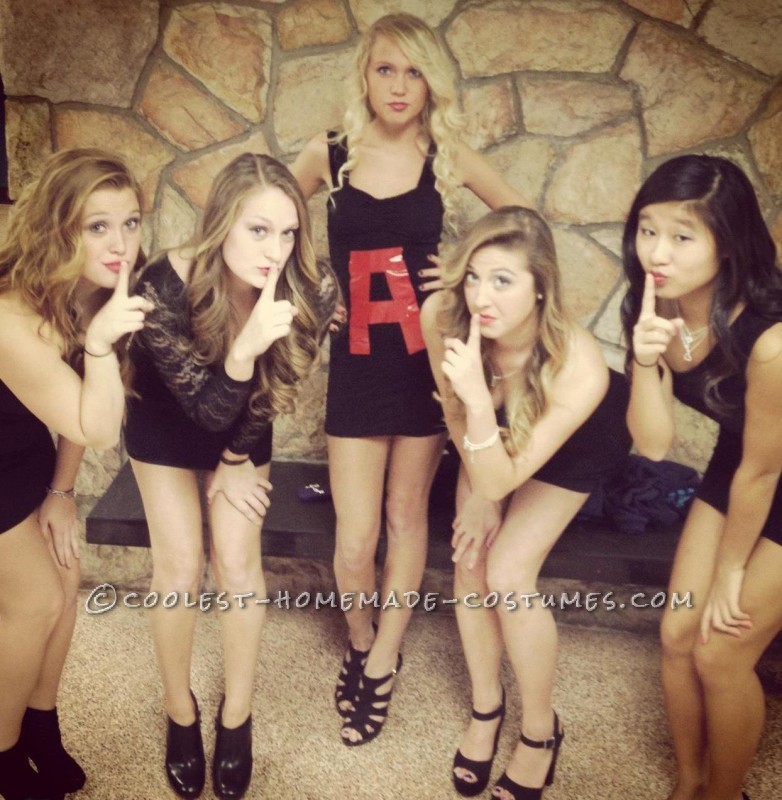 Three hours before the Halloween party, Megan and her pals didn't have a clue what they'd be. While watching TV, a preview for their favorite show, ABC's "Pretty Little Liars", came on. That's when the light bulb turned on as well. This is one of those sexy Halloween costume ideas that's so easy to make that the group was ready in time for the party without having spent a dime.