A cute red solo cup costume that actually allows you to move and not have a big plastic case around you all night!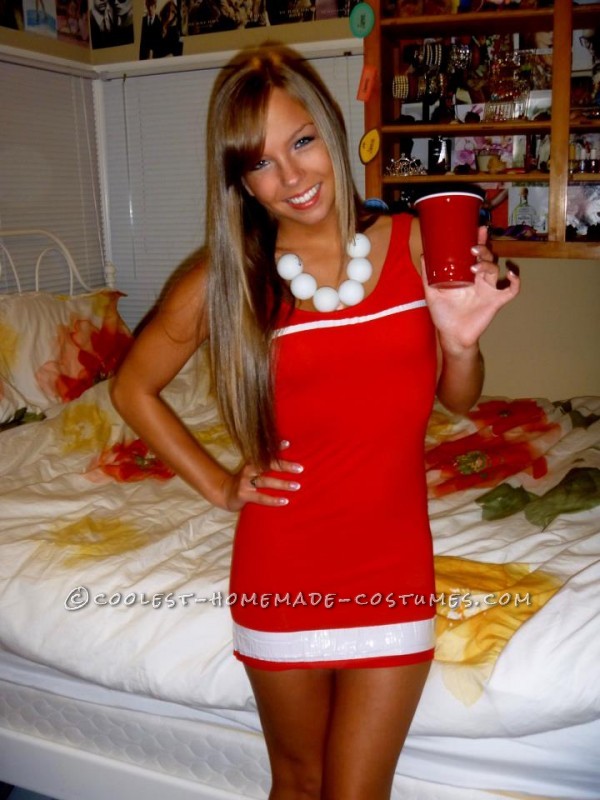 Beer Pong!
Red Dress
Get any red dress you already have in your closet.
White Duct Tape
Add a white tuck tape line to the top and bottom of the dress- if you want to tuck in the sleeves that works too!
Ping Pong Ball Necklace
Poke holes into ping pong balls with a needle and string through a string to make the necklace!