These awesome homemade couple costume ideas will catapult you from a pleasant pair to a dynamic duo. Start your DIY costume brainstorming with the select ideas below and then, Click here to view all the Under $20 DIY Couple Costumes on this site.
1. Wall-E and Eve Couple Costumes
To make this DIY couple costume, Zuleika used recycled materials such as card board boxes, newspaper, blank CD's, 2 blue battery operated led lights, plastic plates and plastic cups.
2. Anime/Harajuku Street Style Couples Costume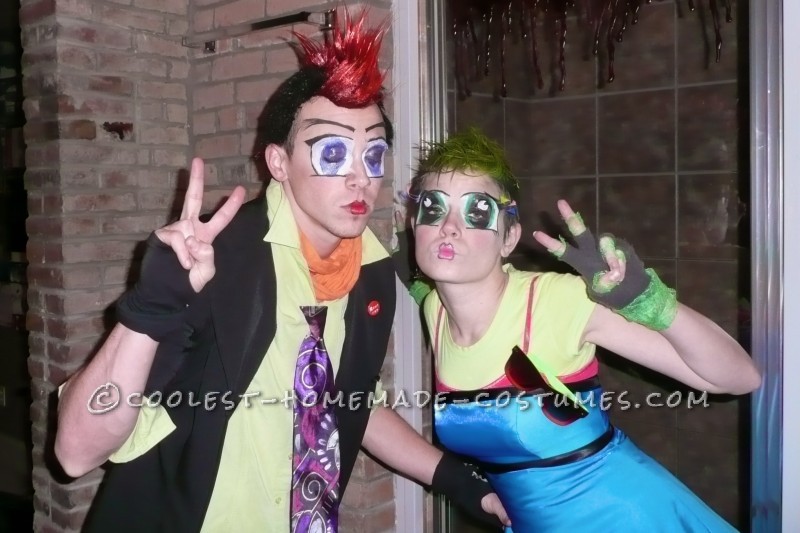 This colorful couple costume created by Stacy from Pittsburgh, PA is based on the Harajuku Station District in Japan where young people meet up in costume every Sunday. No holiday needed. This costume was made last-minute and is by far one of the most flamboyant and colorful homemade couple costumes around.
3. Lady Liberty and the Big Apple Couple Costume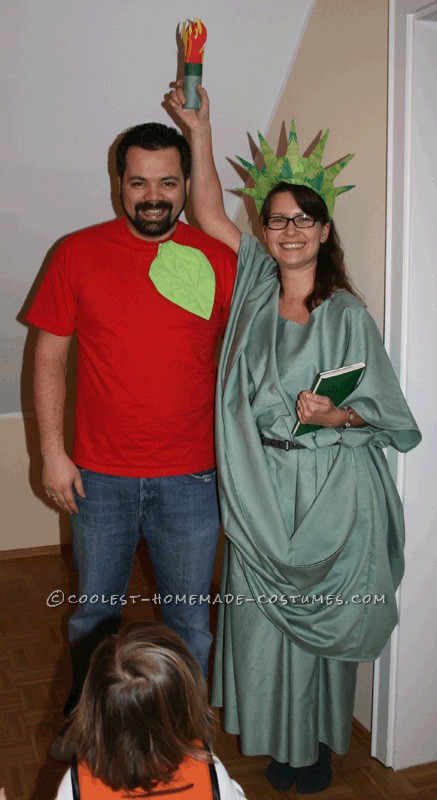 This Lady Liberty and the Big Apple costume took only several hours to make. Conny constructed it especially for a family costume party gathering with the "Famous Couples" theme at a total cost of $12.
4. Grandpa Carl and Flying House from UP Couple Costume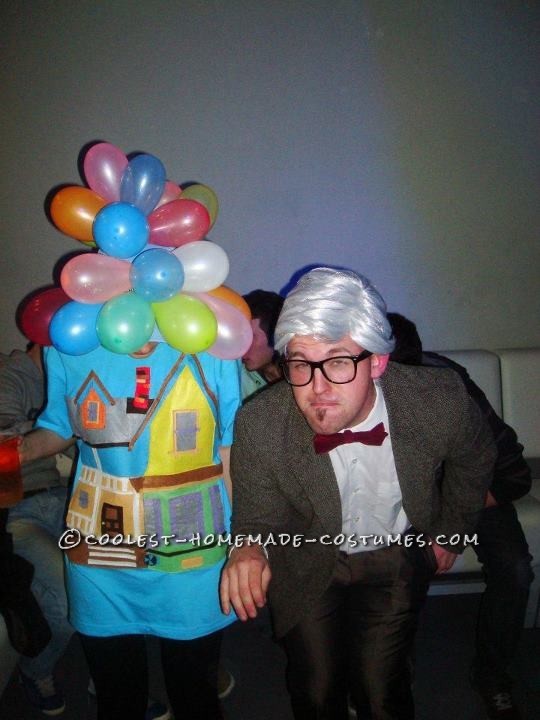 Anna and her boyfriend, Kevin, chose this homemade couples costume idea that is both comfortable and easy, but also original and fun.
5. Female Buzz Lightyear and Woody Couple Costume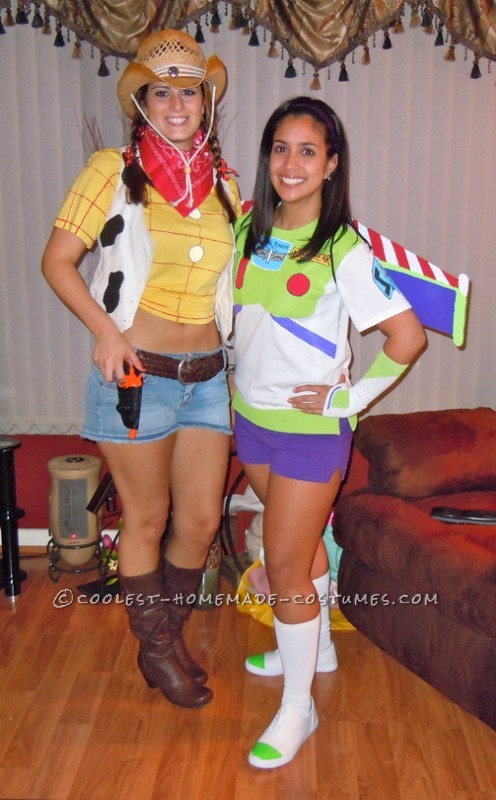 This cool DIY couple costume took a Calynn a few days to make, but was well worth the effort. Buzz's jet pack was the most difficult part, but it turned out great with the help of cardboard poster board and a lot of patience while the paint was drying.
6. Cheap and Easy Catdog Couple Halloween Costume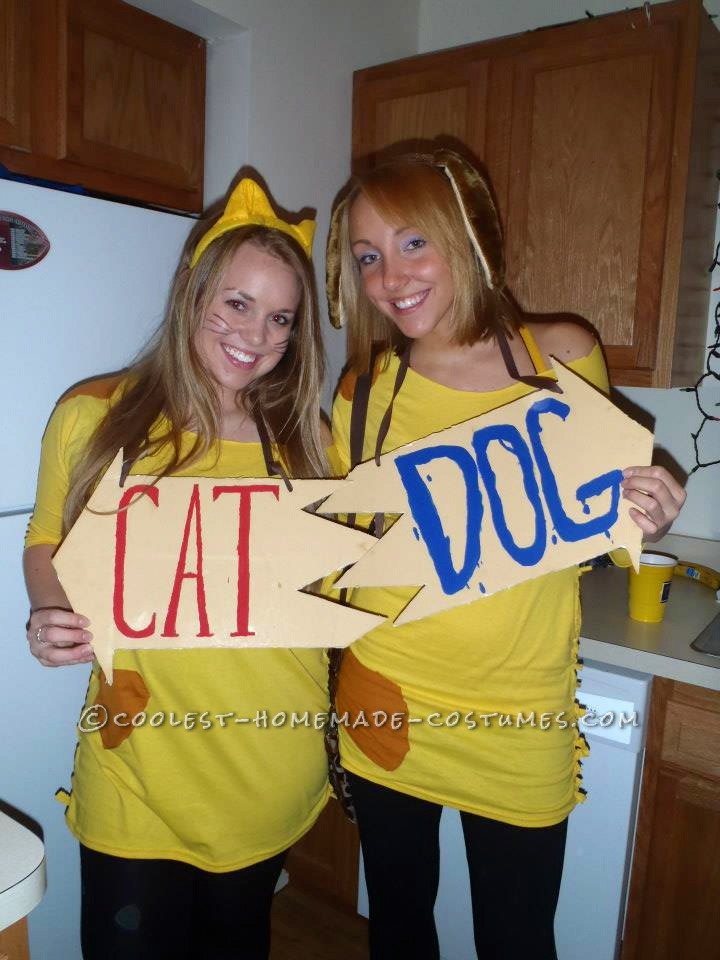 Here's a couple costume that's a blast from the 1990's cartoon past. It took Danielle from East Lansing, Michigan several hours to make and was a big hit.
7. Couples Sushi and Soy Sauce Halloween Costume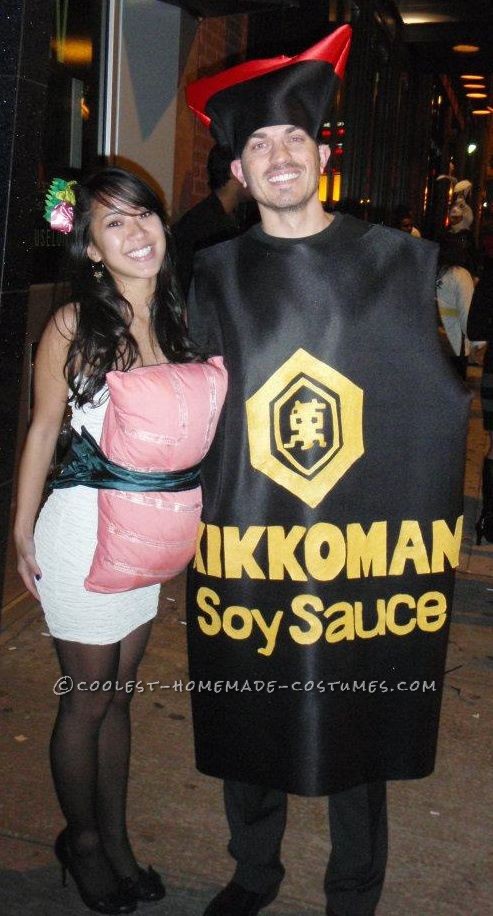 Marisa did a bit of sewing to make her and her boyfriend's Sushi and Soy Sauce costume. No detail was overlooked, including a homemade "ginger and wasabi" barrette.
8. Coolest Homemade Jelly Belly Halloween Costume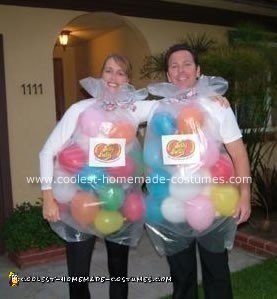 This Jelly Bean costume created by Lori-Ann from Redondo Beach, CA is such an easy and inexpensive homemade couple costume to make. Tip: restroom visits are a bit time consuming so you can have the bags stop at the waist instead of cutting holes for both legs.
9. Coolest Tweedle Dee and Tweedle Dum Homemade Couple Costume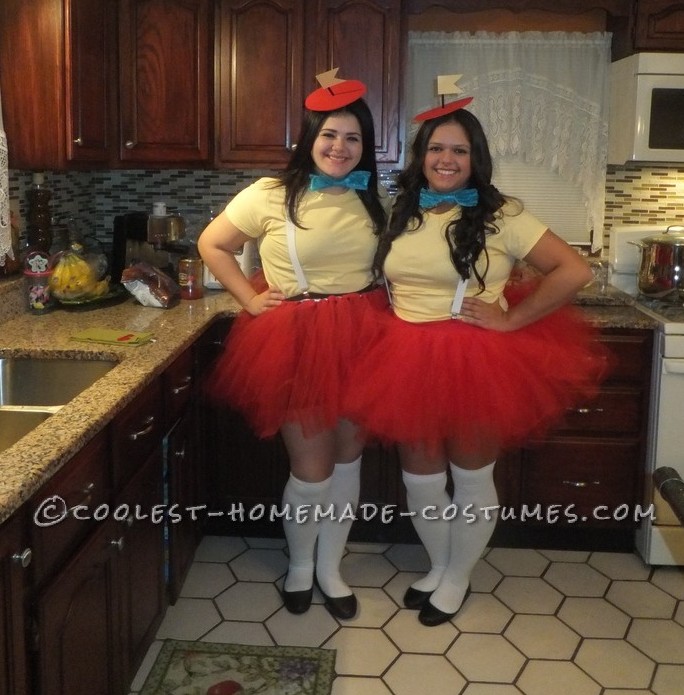 By making a no-sew tutu, Catia put a neat girly twist on this Tweedle Dee and Tweedle Dum costume. It was easy to make and got a ton of compliments.
10. Coolest Mr. and Mrs. Pacman Couple Halloween Costume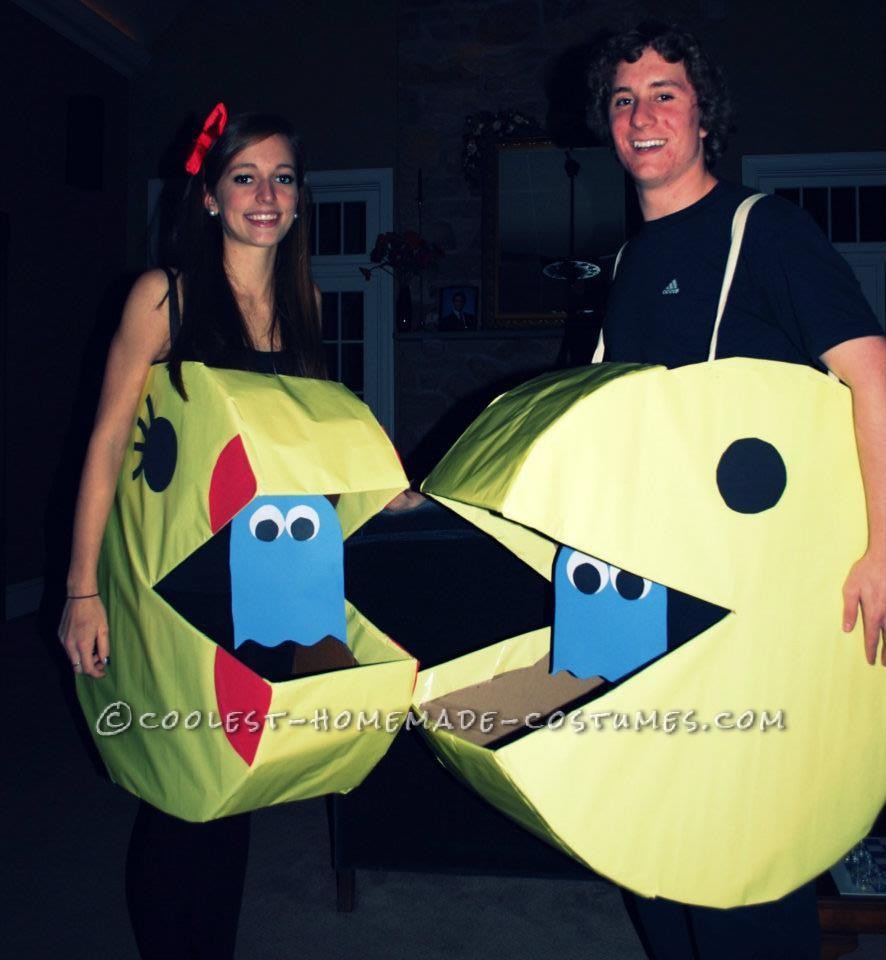 These costumes cost less than $10 to make and according to Rebecca, they were "by far" the most creative couple costume at every party they attended. They were the talk of the night.