Hop aboard a swashbuckling adventure of crafting DIY Pirates of the Caribbean costumes! Feel like a part of the movie with these awesome homemade costumes. Browse through pictures and tutorials to inspire your best DIY costume this Halloween.
If there is anyone who will embolden you to create your own homemade costume, it is definitely Jack Sparrow. So get your swagger on to create this memorable ensemble for Halloween.
Also, for an insanely impressive homemade costume, try creating a Davy Jones costume. There is serious creativity here when it comes to crafting his tentacles. Learn how different people approached this costume challenge.
In addition, check out the couple costumes here. For instance, you will see Jack Sparrow and Elizabeth Swan together here.
So, grab a sword and charge your way to these awesome Pirates of the Caribbean costumes for Halloween. If you make one, share it with us here!
---
Latest Pirates of the Caribbean Costumes
---
---

---
Featured Costumes
---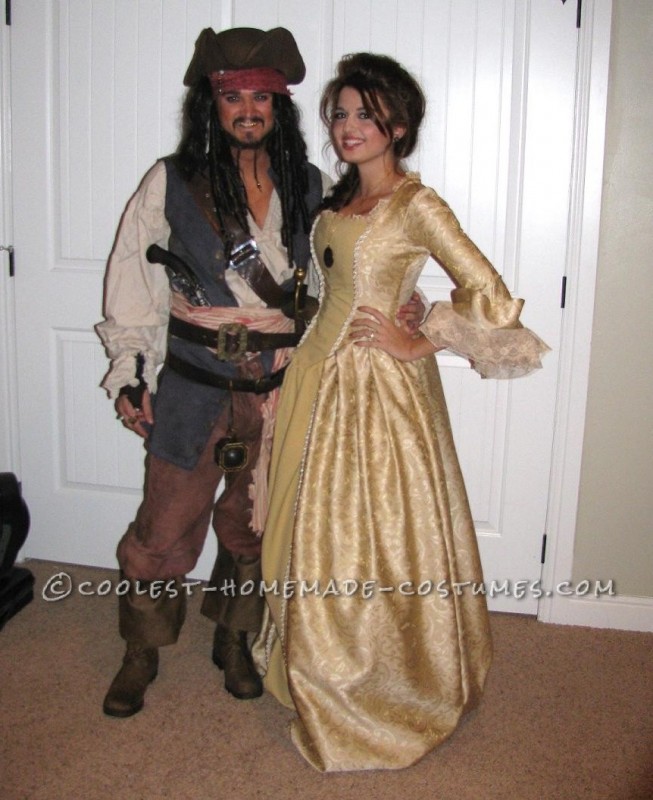 Our entire family gets really into Halloween. Every year my In-Laws throw a huge Halloween party. A bunch of our family and friends go and every year everyone gets extremely creative. Last year my husband and I decided to be Jack Sparrow and Elizabeth Swann from Pirates of the Caribbean. We started planning our costumes in August and continued to work on them up until the party which was in the middle of October. At the party no one could believe how much work we put into our costumes that year. Read more »
---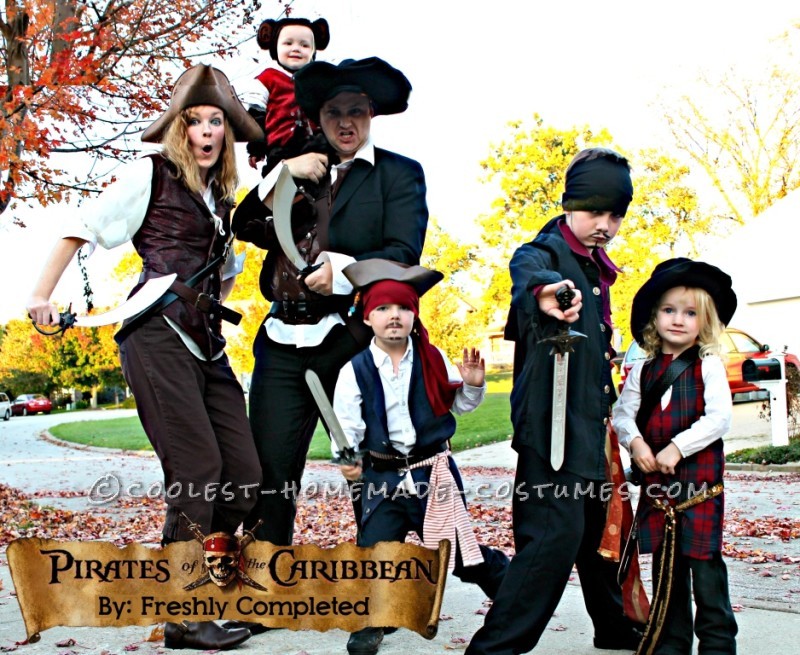 Sometimes you get an idea in your head and you just start running with it! Hence, our Halloween outfits this year. I suppose this idea started a couple months ago. We had a few family date nights where we sat around, ate pizza and watched The Pirates of the Caribbean together. Any scary parts, we'd skip over. Read more »