These women have pulled off the ultimate, most creative Halloween costumes! Seriously genius ideas that are executed brilliantly. Because of this, you may wish you thought of them yourselves. But, don't worry, the greatest aspect of creativity is that it is infectious. Simply browsing these awesome get-ups will have your mind racing with imagination in no time. Enjoy!
1. Amazing Hand Made Art Deco Medusa Costume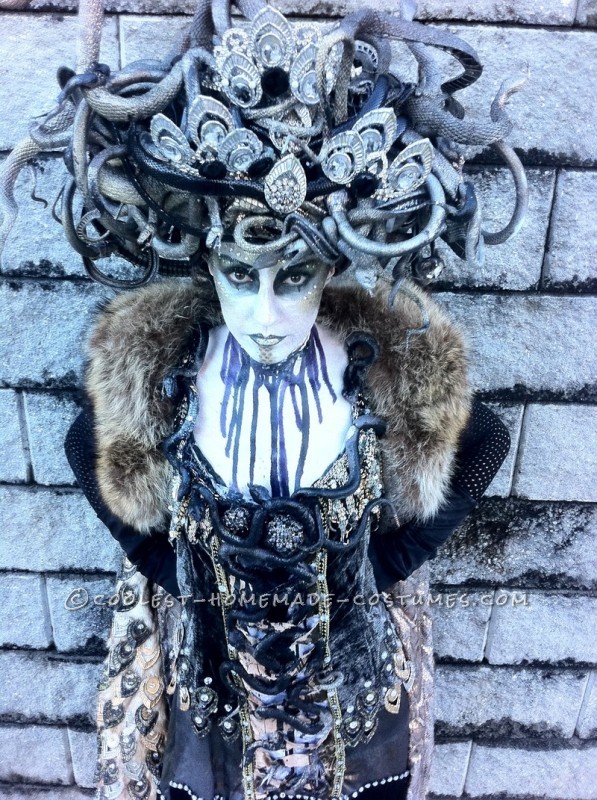 Every element of this impressive Medusa costume, from the shoes to the headdress was handmade by Hannah. The headpiece is nearly 20lbs and supporting it all, at its base, is a halved soccer ball used as a skull cap.
2. Most Creative Halloween Costumes: Emmy Awards!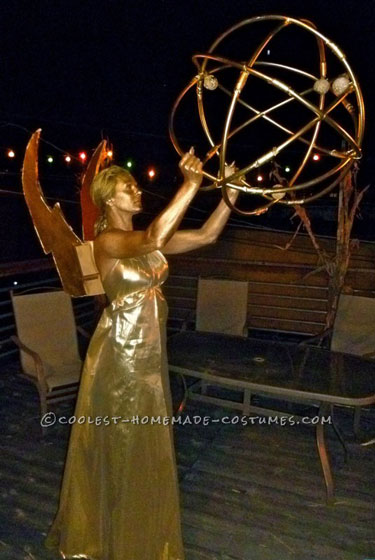 Julie's husband has a few real Emmys "lying around", so, upon looking at the statuettes, she was inspired to create her real version of an Emmy Award. For the gold body paint, Julie used a special powdered mix with a liquid seal and the globe is made from five kids size hula hoops.
3. Coolest Homemade Lady of Starburst Costume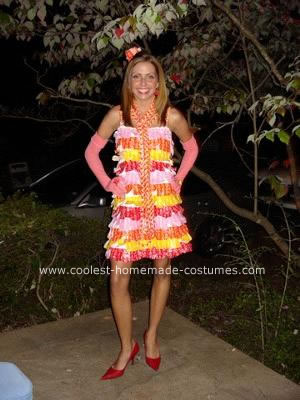 It all started with a Starburst wrappers chain that Jamie had been making for years. She decided to incorporate it into a costume and to do so, used Starburst wrappers to make a flappers-style dress. Final touches for this, one of the most creative Halloween costumes, included Starburst earrings, a ring and a hair piece.
4. Coolest Blooming Rose Halloween Costume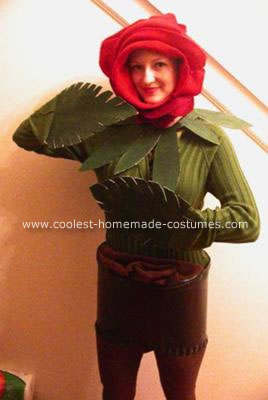 Lydia from Shepherdsville, KY created this very unique Blooming Rose Halloween costume.
5. Coolest Piranha Plant from Mario Bros Costume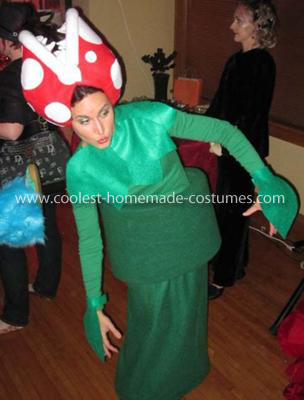 This is one of the most creative Halloween costumes and according to Sally, it's easy to make and you really only need some poster board and a few pieces of fabric. It's also really cheap.
6. Coolest Photo Booth Picture Strip Costume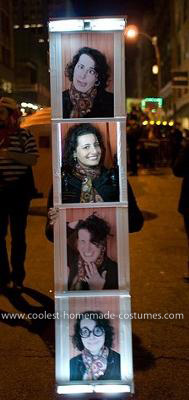 Serra made this unique costume for the NY Halloween Day Parade. It may be one of the most creative Halloween costumes, but it can be slightly difficult to walk an entire parade in. However, Serra made it through and had great fun posing for pictures. Most of all by making different silly-faces every time.
7. Homemade Lichtenstein Pop Art Lady Halloween Costume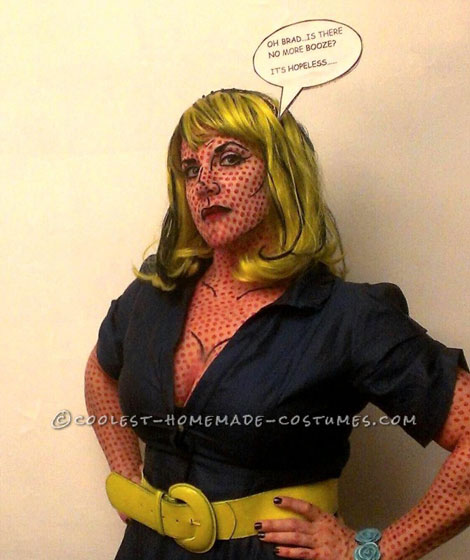 Sharon created this awesome Lichtenstein Pop Art Lady costume all by herself! She is so creative, the costume is wonderful.
8. Coolest Comic Girl Costume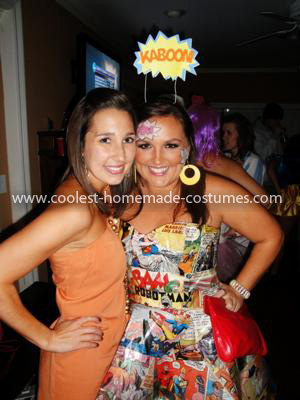 At the base of this dress, Jennifer made a duct tape corset and then secured comic pages with packing tape. The final adhesive she used was spray adhesive to secure the pages and corset to a simple skirt she made of fabric. As you can see, the result turned out to be one of the most creative Halloween costumes.
9. Coolest Homemade Fantasy Warrior Chic Costume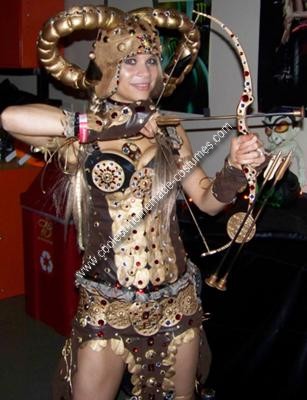 Denissa dreamt-up this Fantasy Warrior costume and went on skillfully turn the fruits of her imagination into this special Hollywood-style homemade costume. In her write up she explains in detail how the costume was constructed, including what she considers the most difficult part: The helmet and horns (made of foam pipe insulation!).
10. Artistic Homemade Madame Butterfly Costume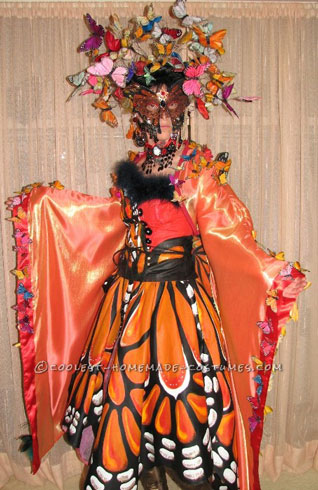 Although at first sight this Butterfly costume may look like it came out of a fashion magazine, it was only inspired by one. This was created by Katherine who isn't a designer at all and admits that "I am not a seamstress, but I don't know how to operate a sewing machine and I'm fairly artistic". It took her quite a few hours, but was done on a very limited budget.