From downright shocking to ROFL hilarious, these funny adult Halloween costumes will be the topic of water cooler conversations for days, or even weeks, after Halloween. There's no doubt you'll be the center of attention when you walk into a party dressed in one of these outfits.
Talk about breaking the ice. There are no words to adequately describe what the response to the sight of these costumes will be. As a bonus, most of them are not only easy to make, but also cheap.
So, if you're ready to be the "butt" of bathroom jokes, to reinvent yourself as a dirty Twister game, or to put your private parts where few men have gone before, then these funny adult Halloween costumes are just what the psychiatrist ordered. Go crazy! You're guaranteed to get the first and last laugh.
1. Original Portable Toilet Homemade Costume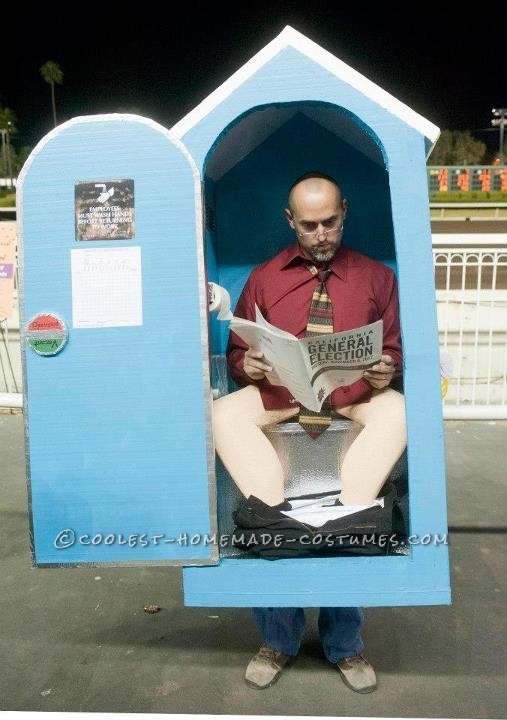 This hilarious Portable Toilet Costume made by Jason from Garden Grove, California is so original and great. I bet not a lot of you have seen a live portable toilet before.
2. Original, Last-Minute Wordplay Costume – Hottest Spice Rack on the Planet!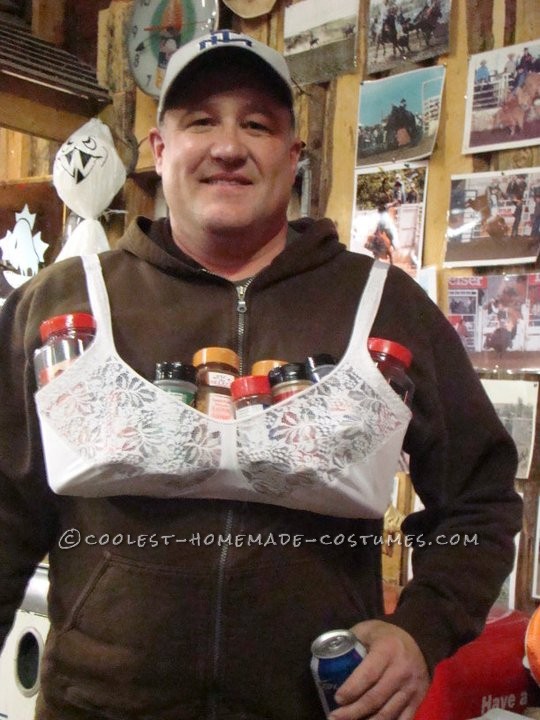 Ok boys, time to get your girls bra on! This Wordplay Costume created by Tim is to die for!
3. Dirty Last-Minute Twister Costume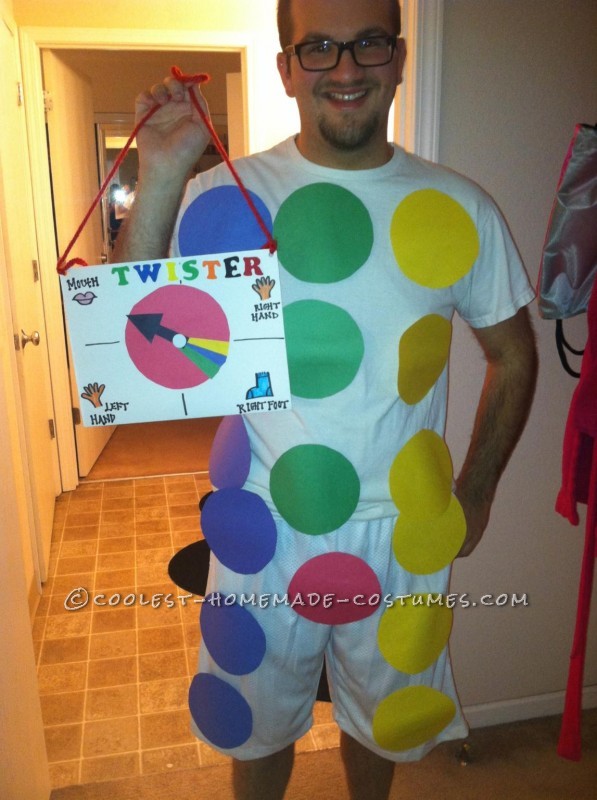 Josh from Michigan dressed up as the Twister game to add some entertainment to the party! Who wants to play?
4. Funny Adult Halloween Costumes: Turds

Are you as brave as William from Wallkill, NY? Would you wear this Turd Costume on Halloween? Hilarious!
5. Coolest Homemade Mammogram Machine Costume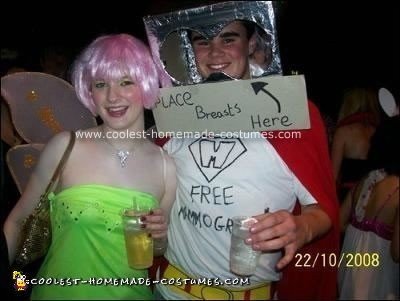 This Homemade Mammogram Machine Costume created by David from Dublin, Ireland was a last ditch attempt at a semi decent, funny costume.
6. Coolest Homemade Christmas Giftbox Costume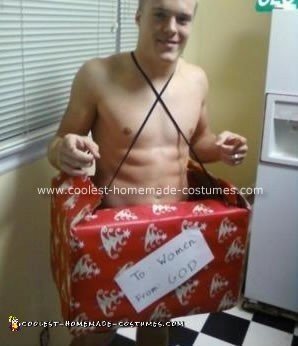 Josh from Cocoa, FL, USA made a Christmas Giftbox Costume and added a spin to it! Amazing.
7. Coolest Homemade Tampon Man Costume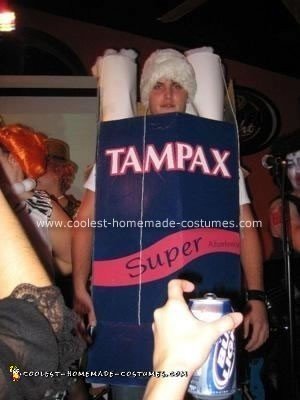 Dale was hilarious in this Tampon Costume. Hes definitely a brave one!
8. Coolest Richard Simmons Costume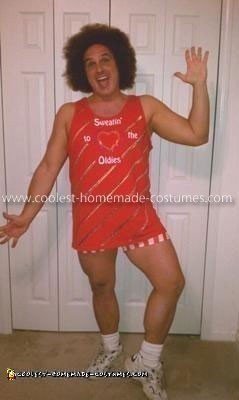 This funny Richard Simmons Costume was made by Ron from Plainfield, IL. The shorts are by far the key to the entire costume!
9. Funny Cross-Dress Halloween Costumes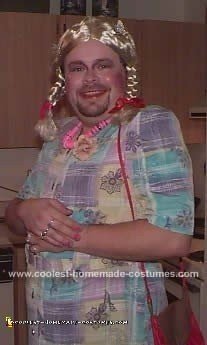 Michael from Refina, Saskatchewan, Canada, made this hilarious funny Cross-Dress Halloween costume. Her inspiration all came from a wig!
10. Coolest Monster Carrying Baby Costume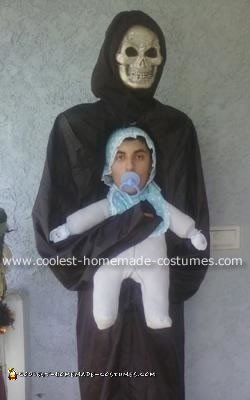 I cant decide if this Monster Carrying Baby costume is scary or funny! It must be both. Created by Gregory from Montebello, CA.
11. Coolest SNL Dick in the Box Costume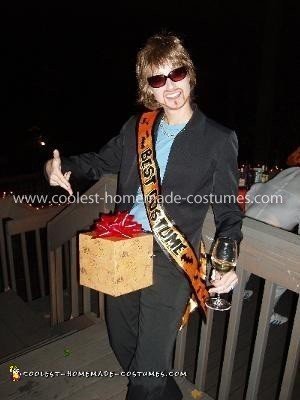 Have you heard the famous Dick in a Box song from SNL? Well here it is in a costume created by Isabell. LOL!
12. Funny South Park Satan Halloween Costume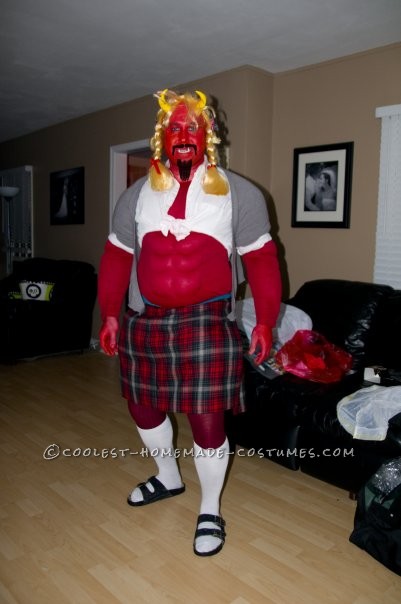 Aaron from Jeffereson, Wisconsin figured if he could pull off a funny South Park Satan Halloween costume, it would be like a double costume. Success!
13. Coolest Hillbilly Redneck Costume Idea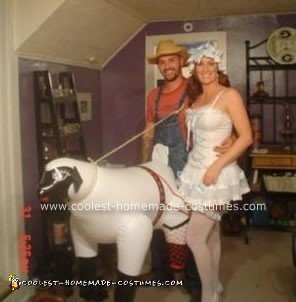 TJ from Fresno, CA opened her mouth and decided to back up. Check out her Hillbilly Redneck costume.