Let luck be your lady with this sensational collection of homemade casino and Vegas Halloween costumes.
What happens in Vegas, stays in Vegas. This means that anything goes in this DIY costume category. Want to wear a sequined bodice with a plume on your head? Feel like dressing like a gigantic poker chip? Need to become a black jack dealer? All these spectacular costume ideas – and more – are featured here.
Especially notable are the card costumes made out of garbage bags and duct tape. You don't need to spend a lot to create a show stopping costume.
In addition, Vegas performer costumes are not just for adults. Some creative parents made a hilariously adorable baby showgirl costume!
Whether you want to find out the secrets of constructing a slot machine costume or if you would rather transform into a huge pair of die, you must check out the costume designs here.
---
Latest Casino and Vegas Costumes
---
---

---
Featured Casino and Vegas Halloween Costumes
---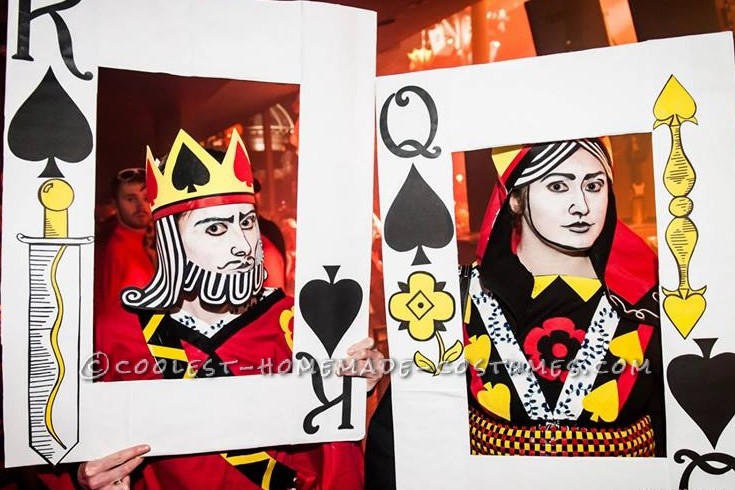 Halloween is also relatively new to my English husband, Harry. He dresses up with me every year and although he's never made the costume, he is usually ready with terrible ideas for inspiration. This year was different; he was a HUGE source of inspiration for me when we started planning this King of Spades and the Black Maria couple costume in August. Read more »
---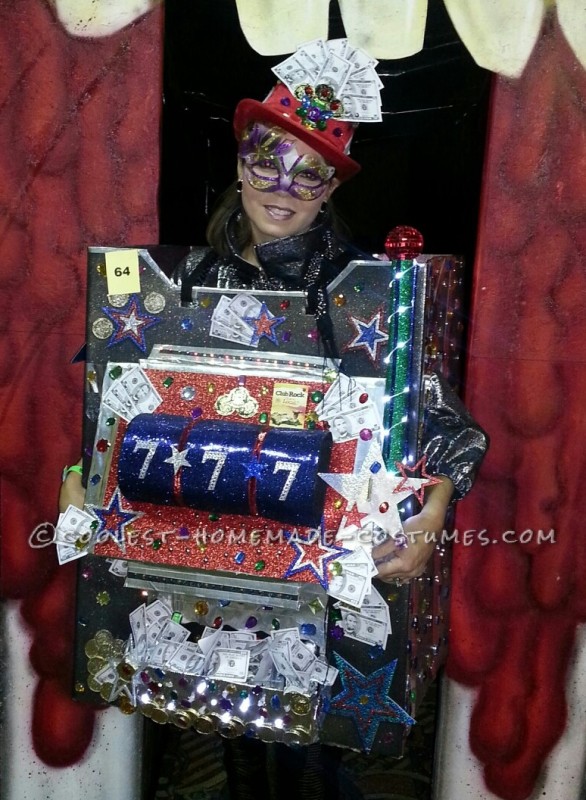 This flashy casino slot machine was a blast to put together. I was looking for something fun and unique that would catch everyone's attention, and so it did. All you have to do is get a large box that and cut out the top and bottom for you to stand in. Spray the box with glitter spray paint, your choice of colors, but I selected gold, blue and red. Continue to utilize the card board box top or bottom that you cut out to create your screen. Read more »
---