Here's the story behind our C3P0 and R2D2 Star Wars couple costume. I always wanted to be C3PO or R2-D2 as a kid for Halloween. Now with the help of my wife, I am able to live my childhood dream through my two boys.
Our Star Wars couple costume project took about a month (a few hours in between days off) to complete. Using a domed lid trash can my wife found at the discount store and a vinyl C3PO mask, I was inspired to make my 9 and 5 year old their Star Wars infamous droid duo costumes for Halloween 2011.
Making the R2D2 Costume
I paid close attention to detail for the R2D2 dome and body. First, I secured the swivel lid on the dome and attached a skateboarding helmet to the inside of the dome with plastic cable ties (aka zip-ties). I cut the bottom of the can and spray painted the body with Rust-Oleum White Plastic Primer. For the graphics I used vinyl dye cut decals I replicated to scale from his toy R2D2 action figure.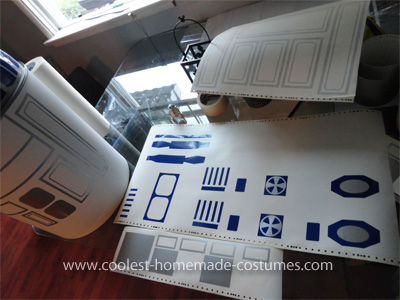 For the projectors and lenses I used plastic water bottle caps and various misc lids, spray painted them silver and attached with hot glue gun. I used a DIY LED light kit purchased from Radio Shack and flashing bike lights to give the droid costume some life. For the legs I used coroplast (corrugated plastic sheets) and sandwiched a piece of Insulfoam (Styrofoam insulation board) and attached it to each side of the body also using plastic cable ties as well.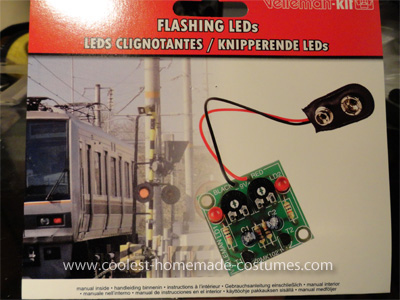 From the inside of the body I attached tool belt suspenders and adjusted them according to my son's height so he can walk with ease during trick-or-treating. He wore a white turtle neck, white sweat pants and some foam knee pads for his transformation when posing for pictures. Lastly I used an ipod with some mini speakers for some actual R2D2 sound effects I composed and downloaded from an R2D2 translator website.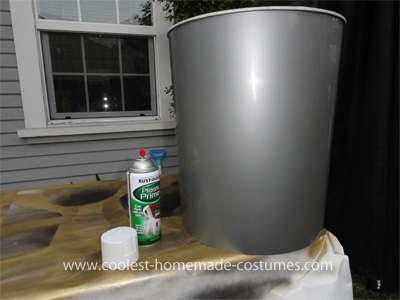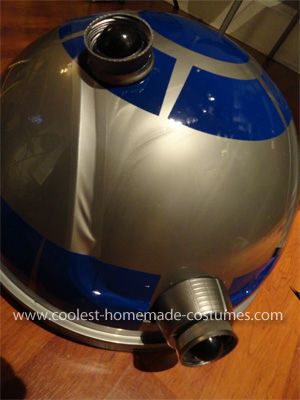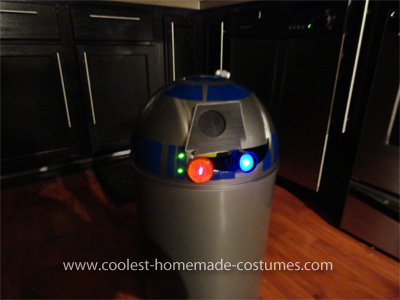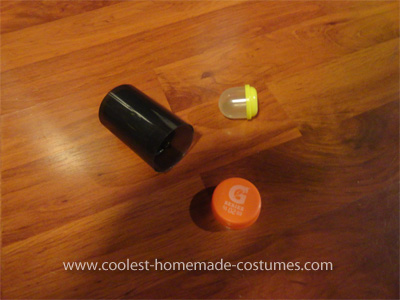 Making the C3Po Costume
C3PO body parts I created from scratch. For the chest piece I used expanded metal lath used for exterior stucco (diamond pattern aka diamond lath) purchased from Home Depot. I cut the metal lath with sheet metal shears. Then I molded it to my son's upper body after wrapping it with duct tape to cover the sharp edges. Next, I wrapped the outer shell (front chest and back plate) using .30 mil styrene sheet. I attached it with 1" brass fasteners purchased from Staples.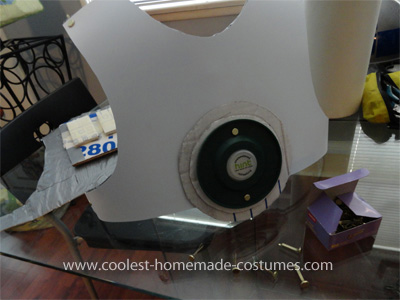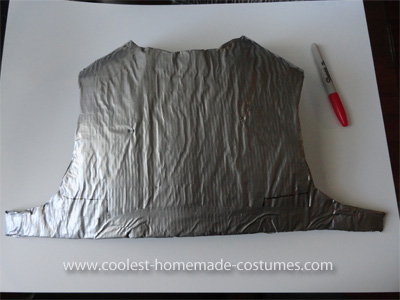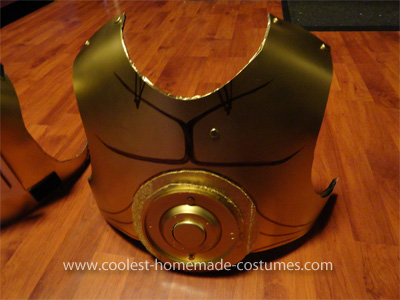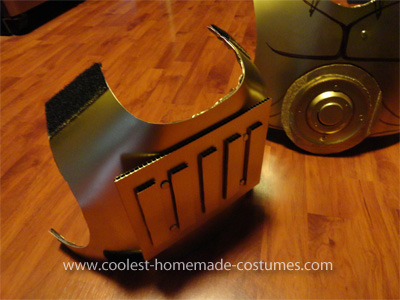 Then, I cut the rest of the body pieces from the same styrene sheet. I used industrial strength Velcro to fasten them on. For the knee pivots I used hot beverage cup lids from 7-Eleven and attached them with Velcro too. I painted all the body parts using Rust-Oleum Metallic Brass spray paint. I used a pair of knock off Vans shoes from K-mart to paint also.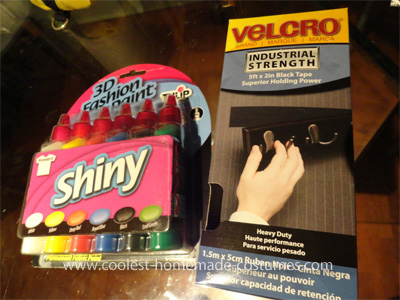 Then, I highlighted all the body part edges with a brown Marks-A-Lot marker to give it that detail outline effect. I also soldered some LED's around the inside of the mask. They were powered by a 9V battery for C3PO's eyes to light up at the push of a button. We purchased a black compression fit long sleeve shirt and pants, black socks and black knit gloves.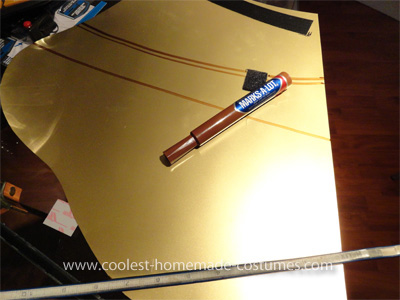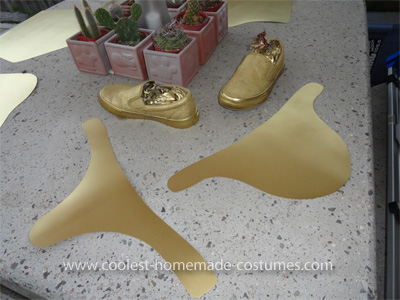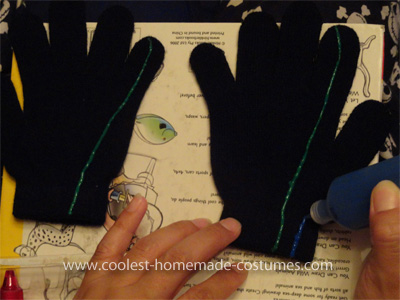 My wife painted the wire effects throughout the open body part areas (on the black shirt socks and gloves) focusing on the abdomen with fabric paint. I hot glued the back of the hand and fingers on the gloves for the hands. Lastly, the fit test with both our sons posing and moving in character was priceless.
Reactions to our Star Wars Couple Costume
Both costumes were the biggest hit everywhere we went including Star Tours at Disneyland. The force was with us with our Star Wars couple costume. Special thanks to my wife and kids. And also to this site for the motivation and inspiration to make our own costumes. Thanks for taking the time to read my write up. Hope we inspire others to make unique costumes like these. May the force be with you also.