Leaving on a jet plane? Putting the pedal to the metal? This awesome collection of vehicle and traffic costume ideas will get you where you need to go. Also, you can let your kid finally get behind the wheel and give them the control they desperately crave.
Know someone a little obsessed with the mail? They can deliver their own with an awesome Mail Truck. You will find fantastic instructions here for a serious show-stopper DIY costume.
In addition, there are some unconditional means of travel, such as hot air balloons. Check out the different and effective ways people here have created unique and fabulously aerodynamic costumes.
Also, definitely take a look at the traffic themed costumes here. Clever and easy, these are a fun single or group homemade costume.
So buckle up and enjoy your ride through these awesomely crafted vehicle and traffic costumes. Will you try one of these for Halloween?
---
Latest Vehicle and Traffic Costumes
---
---

---
Featured Vehicle and Traffic Costume Ideas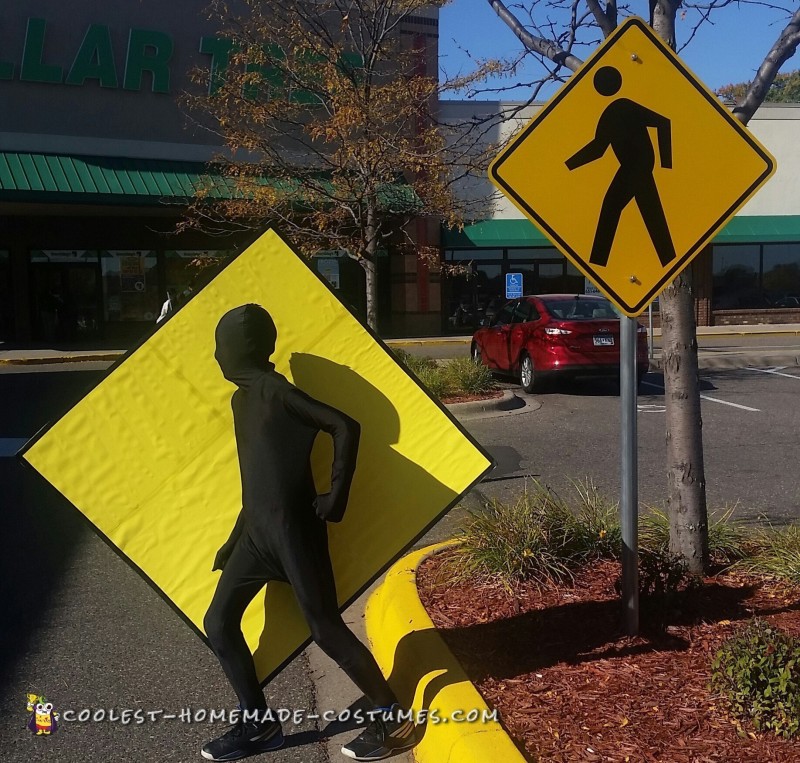 This Pedestrian X-ing morph suit costume was inspired by the fact that I am a single parent of two lovely boys . I was driving one day on my way to pick up my boys from school when I noticed a Teen and his 4-5 year old sibling trying to cross to the other side of the road. Unfortunately four drivers went by and none of them cared to stop. I came to a full stop, waved to the kids with my hand to make sure that they knew I was giving them the right away to cross safely to the other side. Read more »
---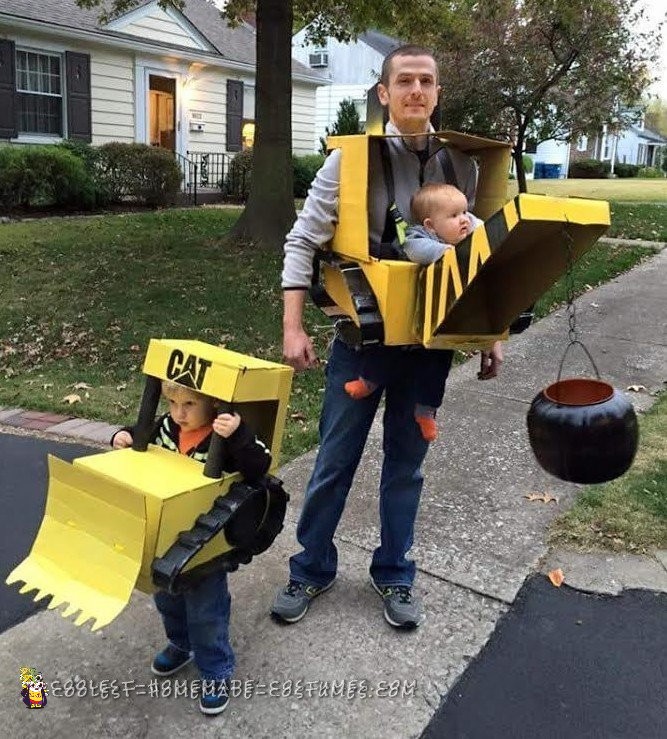 The 2 year old wants to be a mighty machine, so what do you do mom? Obviously you make it happen mom! I would have hated to disappoint the two year old on my favorite holiday. Box costumes it is for the first timer. About six boxes later and about 100 paper cuts and lots of frustration at dad later we have basic box costumes. Then there is the multiple cans of spray paint in light coats to not overwhelm the cardboard nobody wants a saggy costume. Then there is the decal drawing from the mom who is no artist, and attaching all the minor details, zip tying on treads and the ball (pumpkin bucket) to collect the candy, mom needs lots of candy as a reward for this one! Read more »
---