This cool LEGO minifigures group costume was inspired by a Lego Chef minifigure found in a local store.
Time Spent
These five Lego Minifigures costumes were created in about 40-50 hours of work.
Materials
Materials used were a little more than foam, cardboard and poster board.
Creating our LEGO Minifigures Group Costume
First, detailed measurements were created using a purchased LEGO minifigure. Once the measurements were scaled up proportionately, it was time to start carving foam. In order to create the top and bottom of the LEGO heads, a 2.5 inch foam board was used. Then they were covered with poster board and then painted to a matched color.
Foam legs and mid-section were cut out, faced/backed with cardboard and then coated with colored poster board to achieve the smooth, glossy effect. The bodies were made out of a larger size cardboard box cut to shape and again coated with poster board. Hands were carved out of foam stacked 2″ thick and attached to a section of a cardboard shipping roll and also painted to color.
Men at Work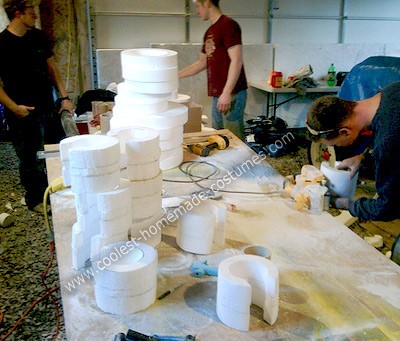 Coming Together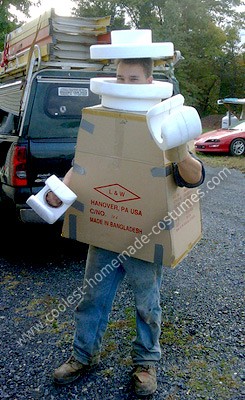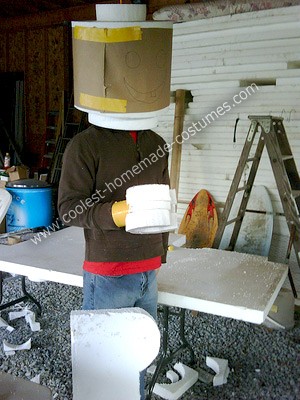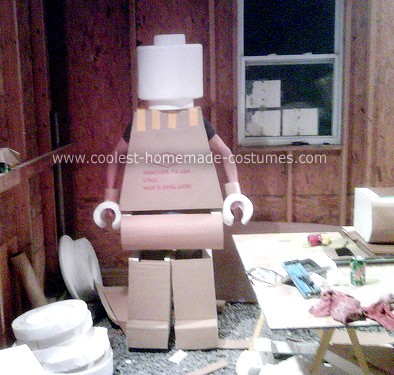 Personalizing the LEGO Minifigures Costumes
Each person chose their favorite Lego outfit and started drawing and painting the main body. Technology was put to use with the faces. (There was also a LEGO Logo, not pictured, on the back of the bodies). Also, a 1/8 inch thick foam was cut using a laser cutter to achieve the crisp edges.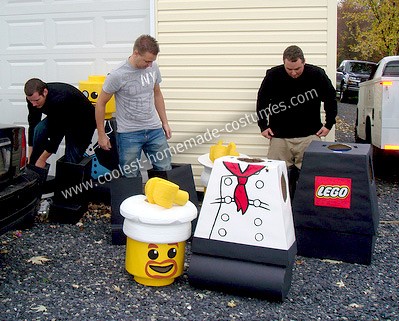 I can See!
In order to see out of these costumes, each minifigure had to feature an open mouth, which we covered with screen. Overall, this Homemade LEGO Minifigures Group Costume was not very complicated.
In addition, it can easily be recreated to feature additional characters for future years of parties!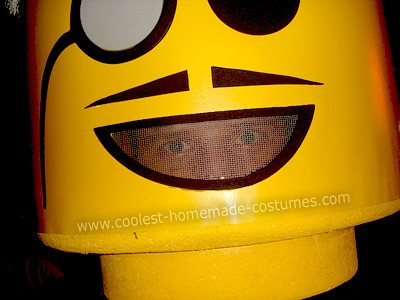 Elvis Has Left the Building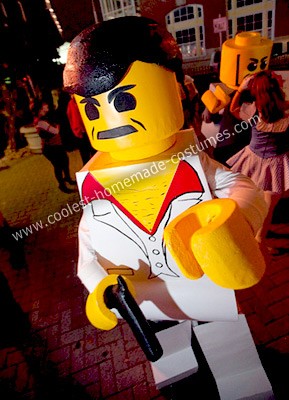 Coolest LEGO Chef Minifigure