Connor has a leukodystrophy, which means he loses motor function as his disease progresses.  So Mom and Dad try to take moments in his life and make them as special as we can.  Every year I let him pick what he wants to be for halloween.  Whatever he picks, we have to work off of that to create something for this wheelchair.  One year it was Cat in the hat, and it was his crazy vacuum cleaner.  Another year it was Mickey Mouse and it was his red car.  One year it was Spongebob, and we built a boat. This year it was Buzz Lightyear that he chose.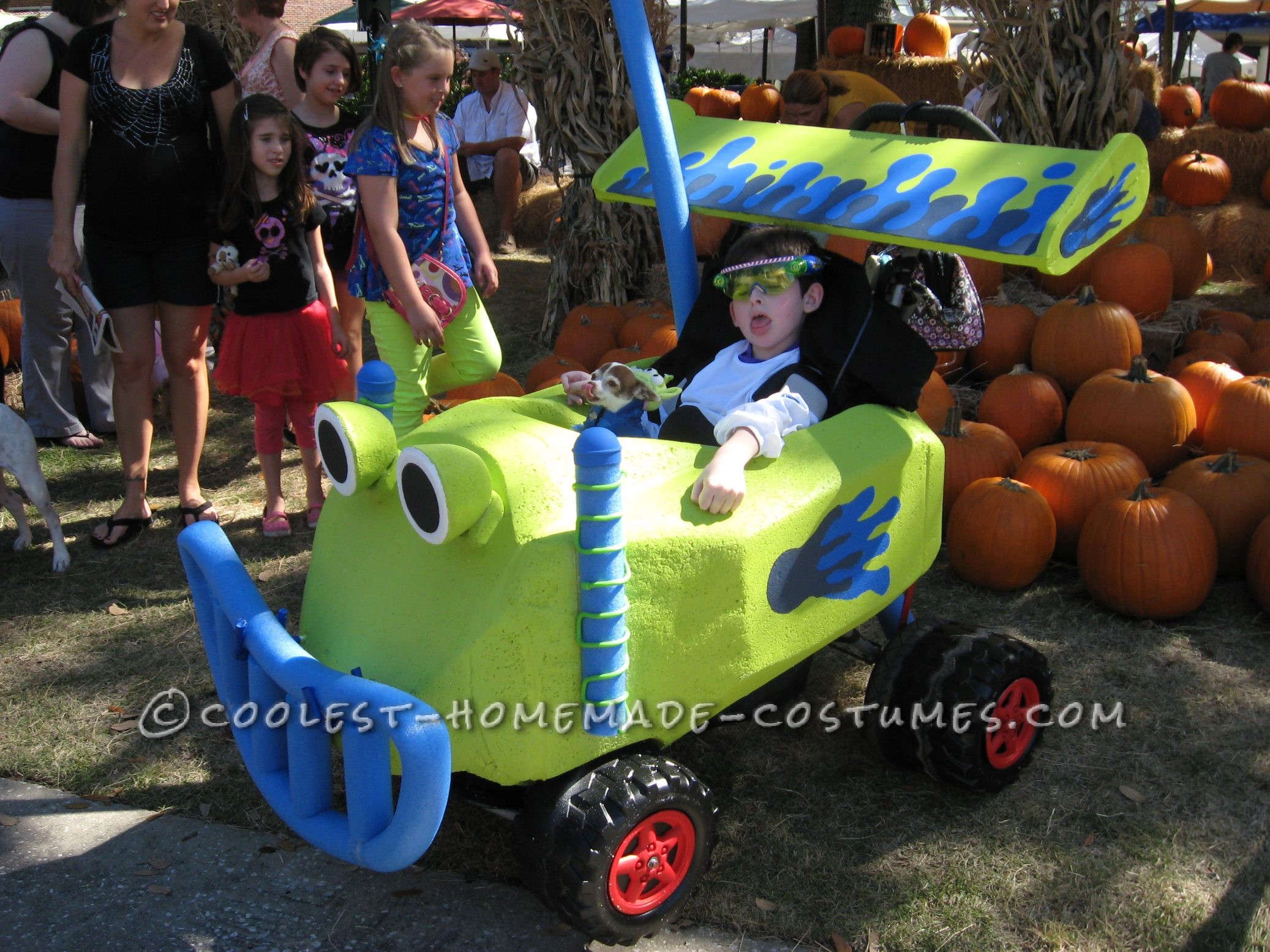 The only time we get in trouble is when he changes his mind in the middle of the process, but what are you going to do, well you start all over.  He's funny that way.  But we have done it.
We started with foam board, we really like using the foam board because you can get any shape you want once it glues together, from just sanding shapes into place.  The trick is in the gluing and paint that won't destroy the foam.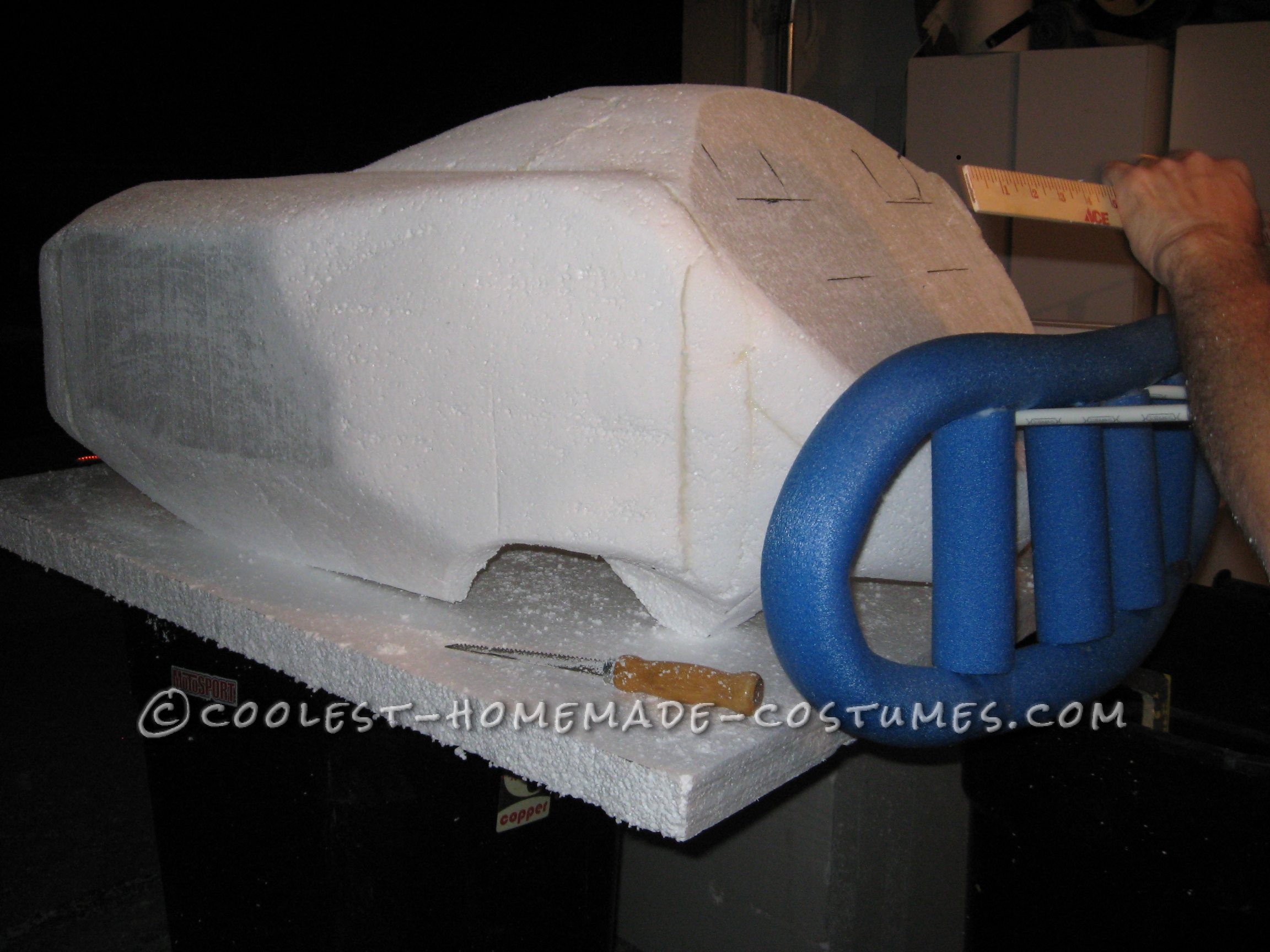 These were foam board long square units used in shipping.  We glued them together. We sanded the body form down to the shape we needed.  We used pool noodles for the grill, antenna and spoiler items.  We ran hard wire into the grill and had to bend into the correct shape of the grill. We glued the extra pieces onto the car mold.  We painted with latex paint, lucked out cause pool noodles were the color we need.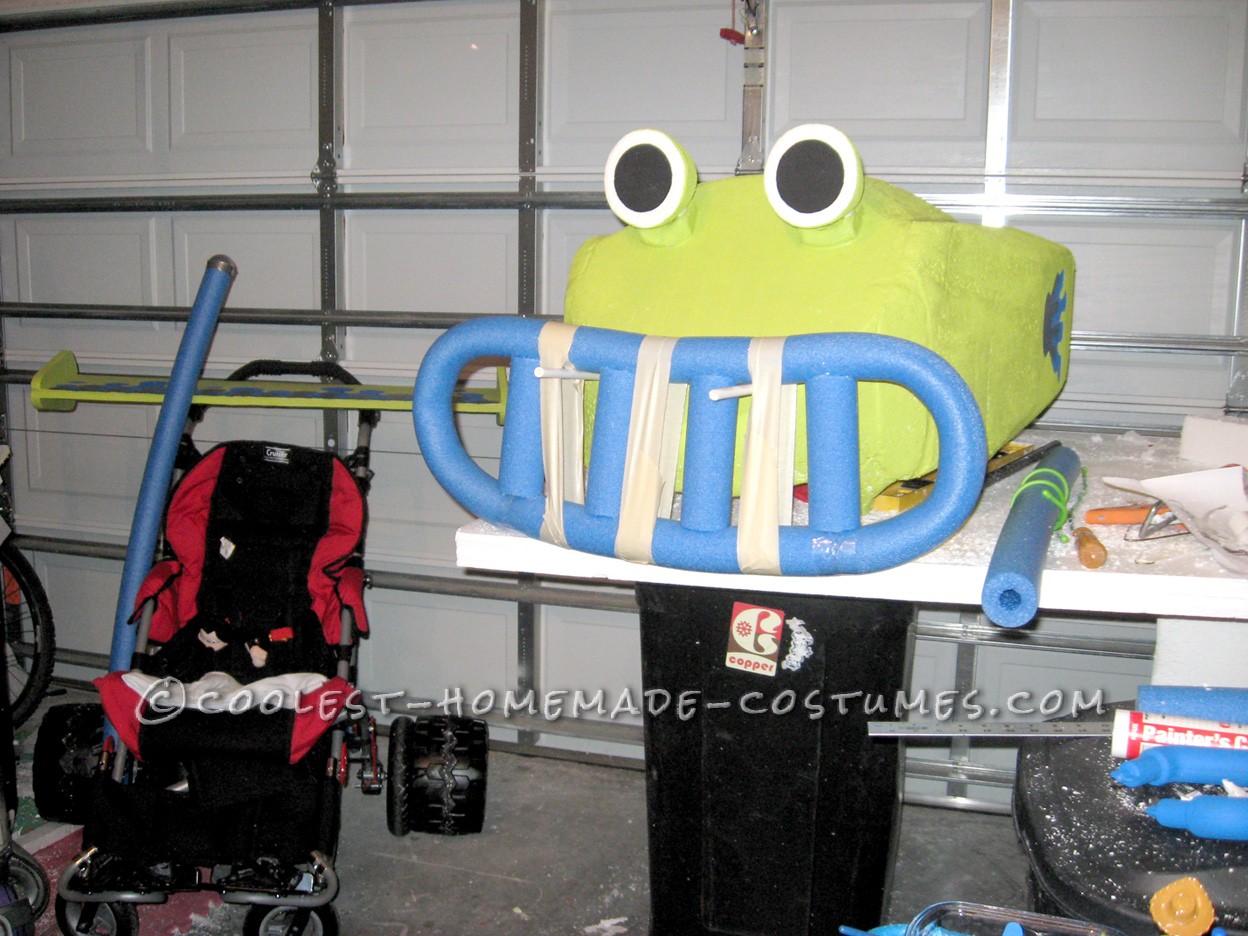 Back spoiler is flat foam board shaped and Velcrod onto handles of wheelchair.  We used parts of a kids ride on car for the wheels.  We painted them black and red  and balanced on parts of chair.
There you have it RC and Connor as Buzz Lightyear and Tiny the 2lb Chihuahua as the "Alien".
We love Halloween and we love the coolest-homemade-costume site so we can come up with any other ideas in the future!