With these cheap Halloween costume ideas for women, you can go retro as a Rubik's cube or vintage as the iconic World War II Rosie the Riveter Rockwell painting. In addition, you can showcase your daring feminine side in a sexy bubble bath costume – just don't let anyone burst your bubbles – or go green as a recycled chameleon.
You'll be proud to show off one of these homemade ideas and you might even score the winning votes at this year's Halloween party. Even better, it will be for a fraction of the cost of renting or buying a costume.
So grab some scissors, glue, cardboard, paint and assorted dollar or less items and get ready to craft some fun "wearable art".
1. Rubik's Cube Costume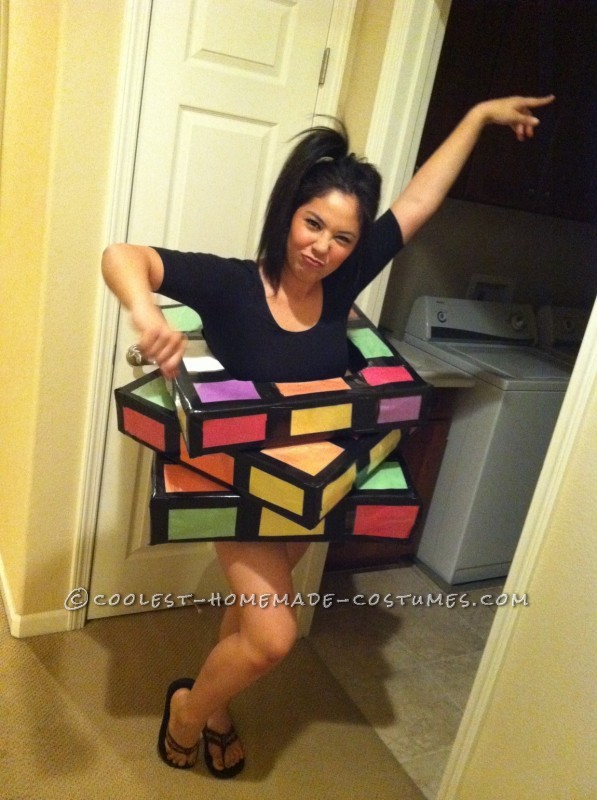 Janette from San Jose, California created this awesome Rubik's cube costume. Seems like for those of you who love getting artsy fartsy, there will be no problem whipping up this costume in one day.
2. Coolest People Magazine Cover Halloween Costume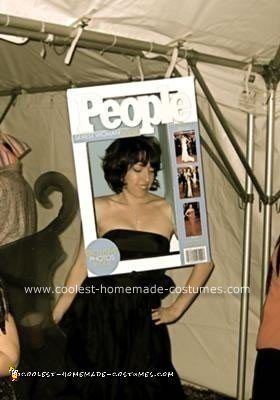 Rachel from Boulder, CO created this amazing People Magazine Cover Halloween Costume. In order to create this masterpiece, you need a printer, foam board, X-Acto knife and a free afternoon. As a result, you will be awarded with a huge Halloween hit!
3. Coolest Victoria's Secret Bag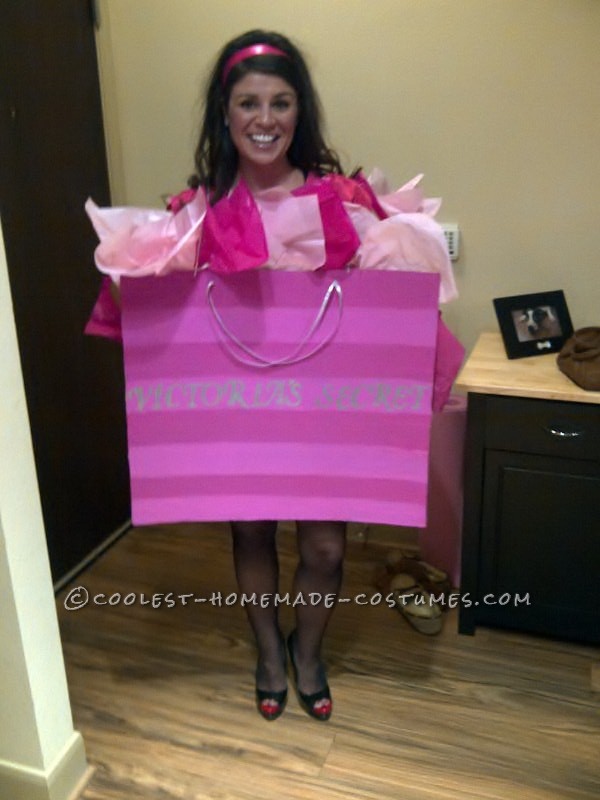 This Victoria's Secret Bag was a great success and it was the cutest costume this woman has ever worn. Most of all, everyone seemed to love it!
4. Recycled Chameleon Costume for Under $15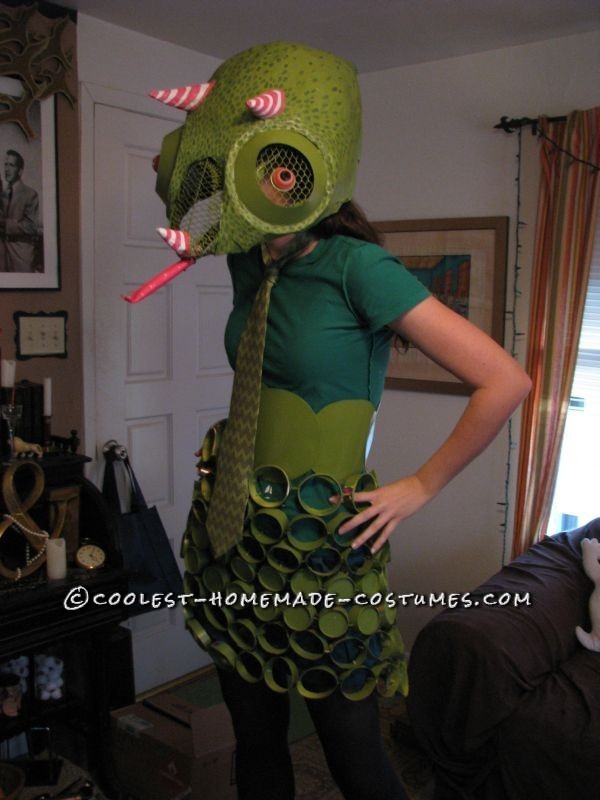 This awesome Chameoleon Costume was made by Stacy from Denton, Texas. Almost as great as the costume, was that it was so cheap and fun to make!
5. Coolest Mac 'N Cheese Costume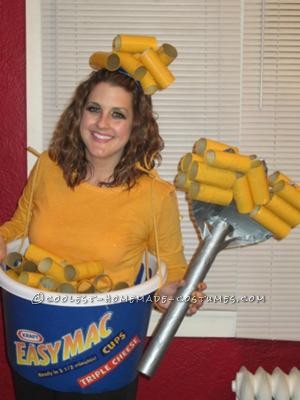 This Mac 'N Cheese Costume was created by Ali from Chicago, IL. In the end, it was a pretty easy costume to make and everyone loved it!
6. Amazing Homemade Voodoo Doll Costume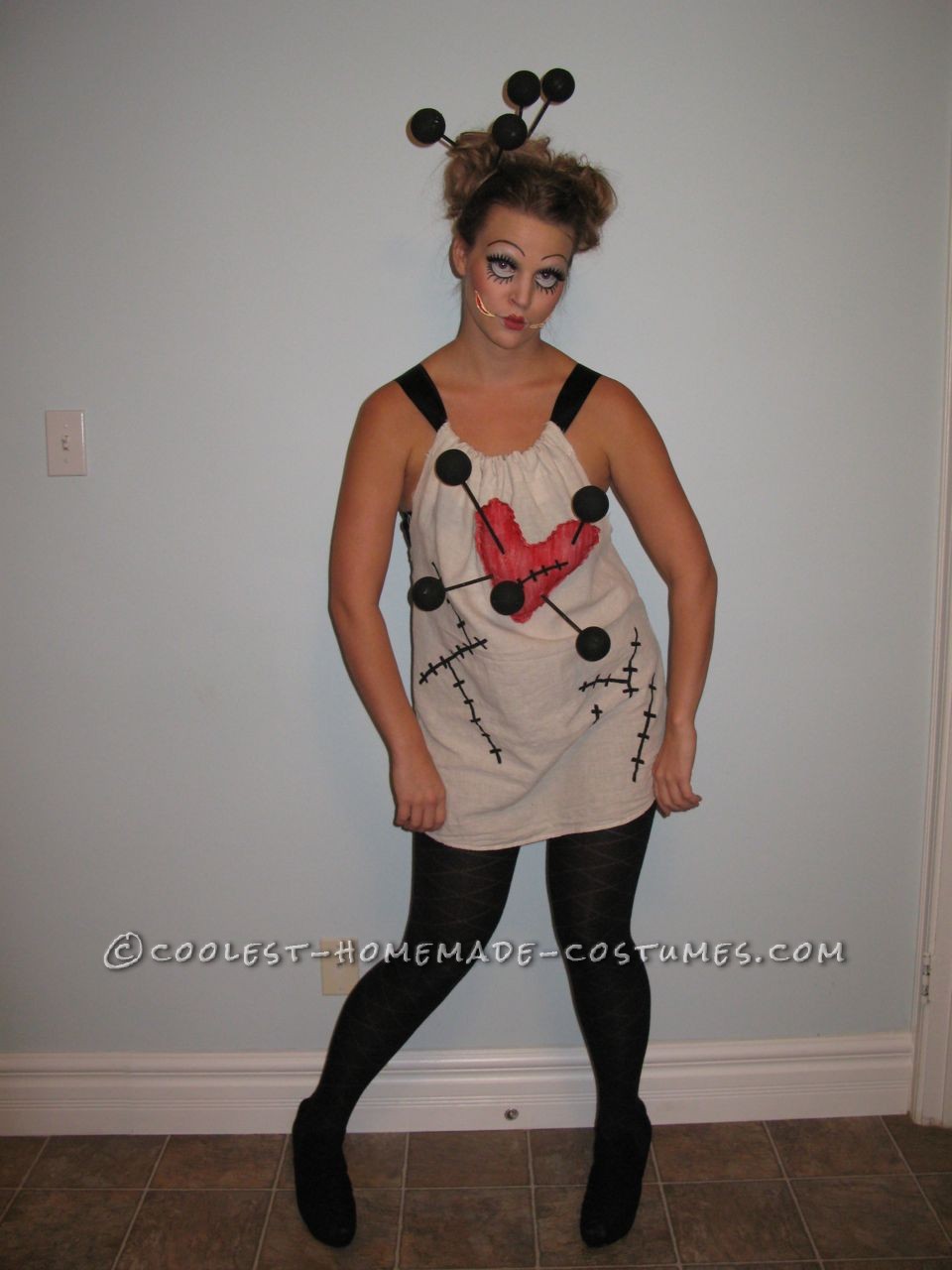 Incredible Voodoo Doll Costume created by Shanessa from Leduc, Alberta. This costume is especially relevant if you are talented in the hair and make-up department.
7. Coolest Final Jeopardy Halloween Costume That Lights Up!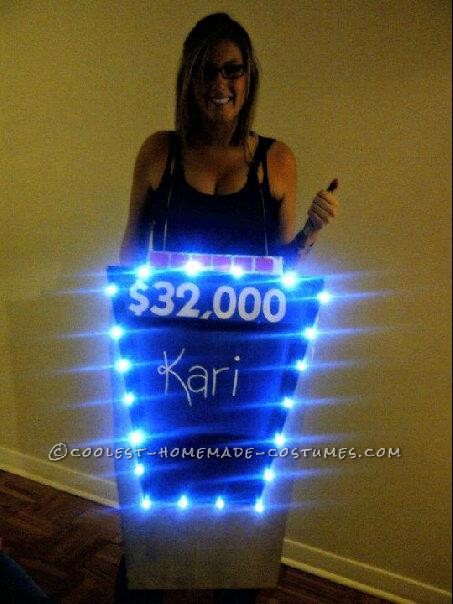 After Googling different costume ideas two weeks ago, this fantastic costume maker stumbled on the Jeopardy photos on this site! As a result, here is the Final Jeopardy costume created by Kari from Hamilton, Ontario, Canada.
8. Sexy Pinata Costume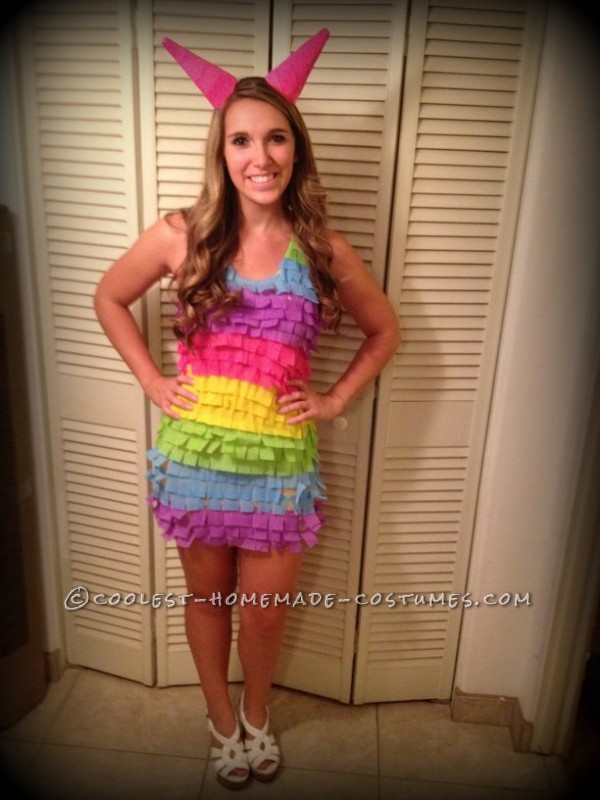 Great and cheap Halloween costume ideas for women include this Sexy Pinata Costume. Erin had tons of fun making it. Almost as fun were all the compliments she received the whole night!
9. Coolest Homemade Rosie the Riveter Costume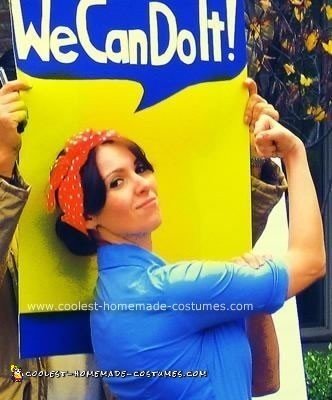 This homemade Rosie the Riveter Costume made by Katia from Dallas was very easy to execute, and the best part is that it costs less than $10 to make!
10. Original Postage Stamp Head Costume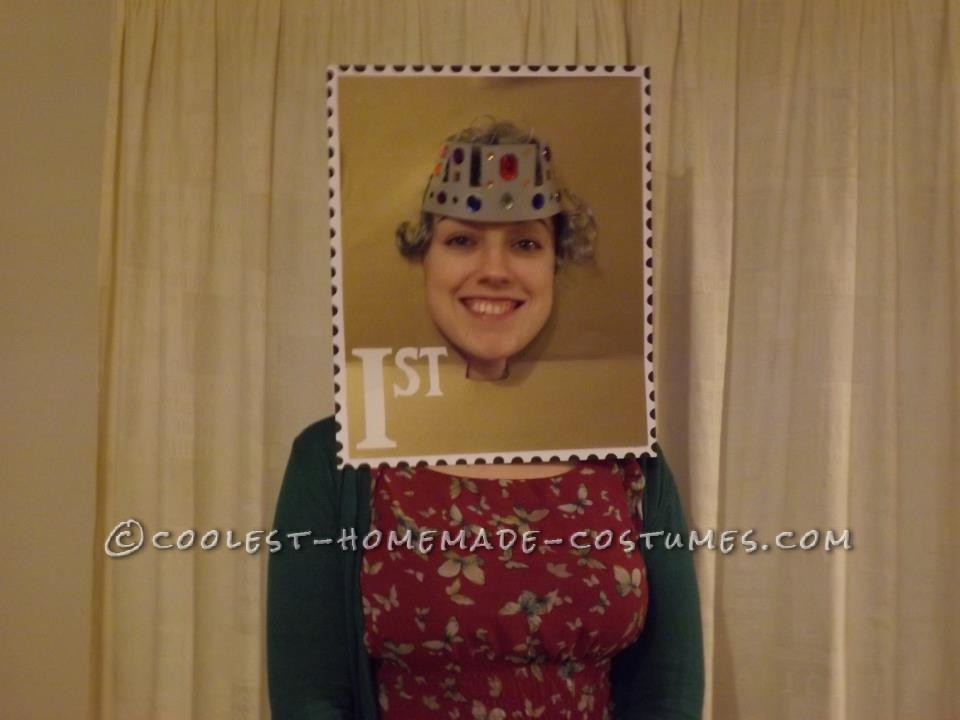 Because Comic Relief (a nationwide charity event organised by the BBC) was coming up, a costume was needed. So, a teacher at school suggested a sponsored 'Dress Up from the Neck Up' to avoid any need for over-elaborate costumes. Consequently, here is the Original Postage Stamp Head Costume created by Sophie from Warwickshrie, UK.
11. Cheap Halloween Costume Ideas for Women: Bubble Baths!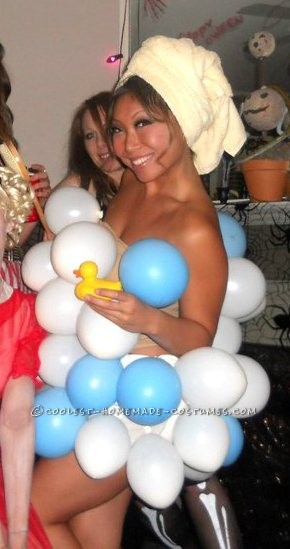 This Bubble Bath Costume created by Sarah was such a big hit! Best of all, it is the cheapest costume ever!