Take a look at these homemade Baseball costume ideas submitted to our annual Halloween Costume Contest. You'll also find loads of homemade costume ideas and DIY Halloween costume inspiration.
Costume by Diana K., Lake George, NY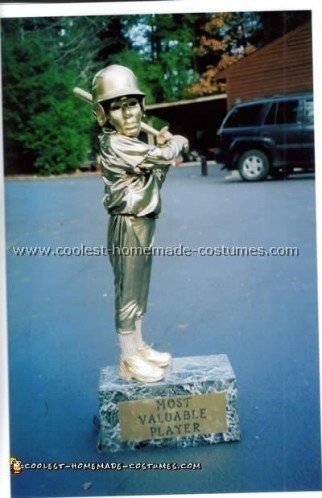 This costume was a show-stopper! I used gold material to make the costume and spray painted for his socks, helmet, shoes and bat! I took a box and put self-adhesive tiles around it and then put a metal plate on the front of with the words "Most Valuable Player".
My son took home a first place "trophy" for this costume and was the hit of the parade!
Total Spent: $40
Costume by Patricia O., Peekskill, NY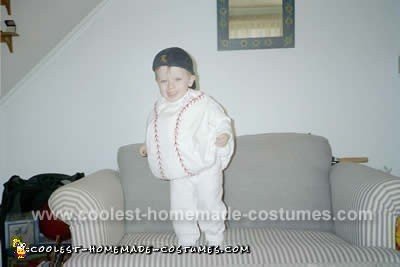 I wanted to create a sport-themed Halloween costume for my son's second birthday. I bought white cotton material, red fabric paint and fiberfill to stuff the baseball. I sewed the panels together to form a ball shape and added elastic around the neck and bottom for a good fit.
I drew the "stitches" on the baseball costume with red fabric paint and stuffed him with batting. A white turtleneck, sweatpants and a baseball cap completed the look.
He won first prize in our town's Halloween contest.
Total Spent: $20