Take a look at these homemade Teen Wolf costume ideas submitted to our annual Halloween Costume Contest. You'll also find loads of homemade costume ideas and DIY Halloween costume inspiration.
Teen Wolf by Steve F., Chesteruk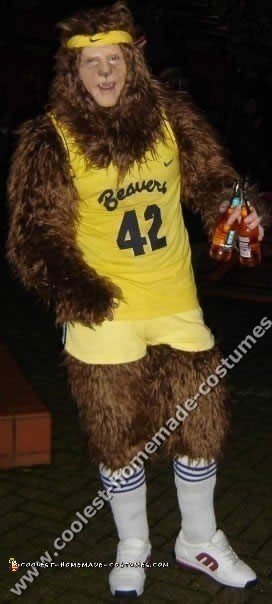 I always make my own costumes and this year I decided on a Teen Wolf costume! I went to a local hobby store and got some fur material which I made into arms, pants, chest and then head piece. I got plain white shorts and vest, dyed them yellow and sewed Adidas looking stripes on them. I attached all pieces of fur to the vest and shorts and bought the scream team wolf prosthetic for my face.
It took me about a week to complete and everyone at the party would not believe I made it and I spent the whole night having my picture taken. It was a great success and very easy to do.
Total Spent: $100