Becoming a Sea Witch was not a walk in the park. Transforming my male counterparts into a voluptuous, 8 legged octopus was amazing.
Starting with pool flotation noodles, I reinforced holes with metal washers. This prevented the zip ties from tearing through the noodle when attached to a leather belt later. Using black tights, I stuffed the noodles and added polyester batting to make the legs appear like tentacles, instead of spider legs: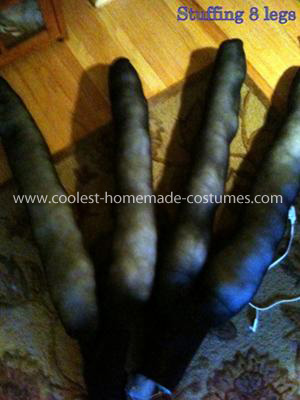 I then spray painted the legs black to hide the white cotton inside. After cutting up a purple dress, I hot glued the material to the tentacle to give it a polished look.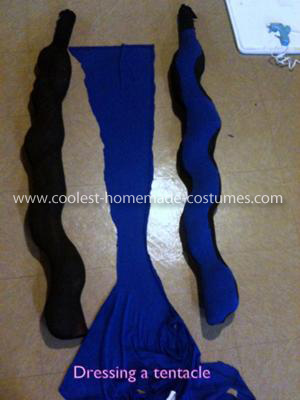 Adding black bottle caps and seals from my local recycle center paid off, the suction cups really stood out.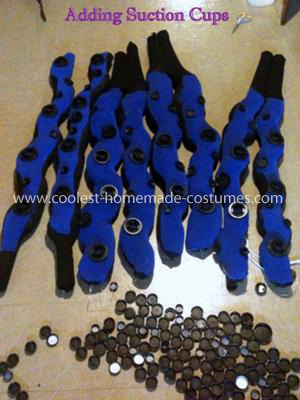 Eight holes were drilled into a thick leather belt, of equidistance from one another.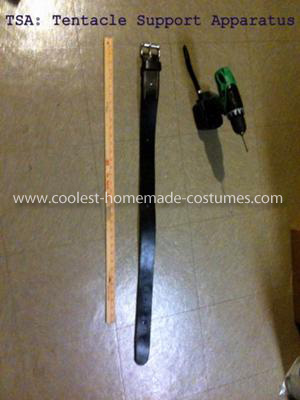 Eventually, the tentacles will be zip tied to this belt to support the 8 stuffed legs from the waste. To present myself in a more Ursula shape,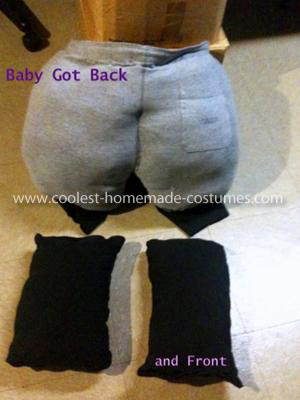 I sewed two pairs of short together and stuffed batting in between the pairs. Two "fat packs" were made of the same materials and inserted near my front stomach region. First time having this much meat on my bones, of course I'm going to practice some body language.
Each layer was carefully integrated into arrangement.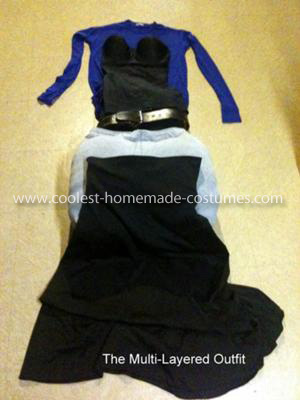 Ursula's first fitting (above) shows the part of the gradual transition into switching genders, shapes, and colors. Continuing to hair and makeup, wig and nail styling starts solidifies the transition into a sea witch.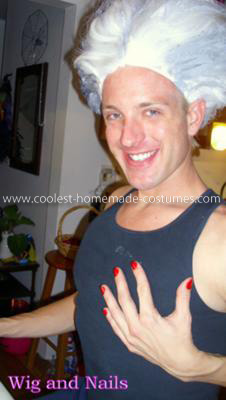 Celebrating Halloween 2011 with my sister, who else could she be to accompany me? Ariel, the Little Mermaid, joins me for our pre-party photo shoot. Ursula brought life to convicts and zombies. "Never underestimate the important of body language, hah!" Ursula was a head turner.