There is something about bird costumes. When birds majestically fly above you, they provoke awe and wonder. Also, fear that they could poop on your head at any moment. But I digress. The feathered beauty and the regal head of a bird makes it a natural when planning an impressive homemade costume.
When considering bird costumes, don't think small. The ideas here are extravagant and are real showstoppers. These costumes are made of fabrics in all textures and colors. Whether it is a fluffy chick or a sleek bald eagle, the craftsmanship in this collection is staggering.
Especially of note are the incredible number of peacock costumes you will see here. They are breathtakingly spectacular and will make you sit up and to take notice. Each one is so unique in its colors and design.
In conclusion, from cute little baby birds to stunning adult birds of prey, this is one theme that can be custom made to all generations.
---
Latest Bird Costumes
---
---

---
Featured Bird Costumes
---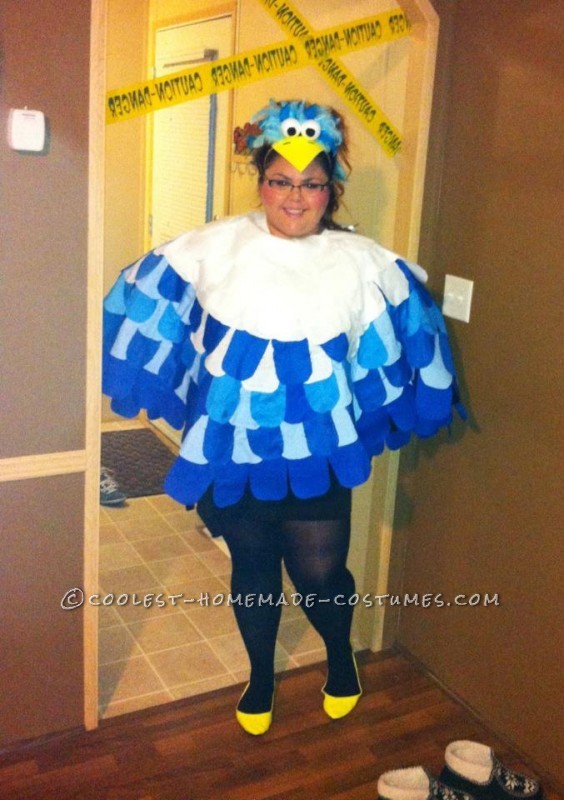 I started off this awesome Blue Bird Halloween costume by buying a large piece of felt, as well as 3 different colors of cotton fabric. I went with white, light blue and dark blue. I cut the felt into a large circle by folding it in half and cutting it into a half circle, then on middle of the fold I cut another circle for my head. Read more »
---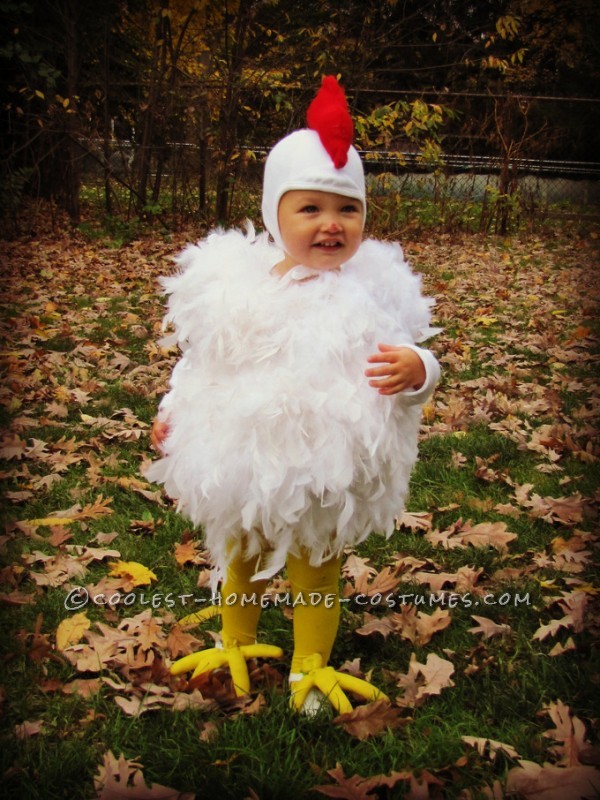 This cute Chicken costume was originally made for my oldest daughter, 7 years ago. And it is just as cute on her baby sister, as the day she wore it! There is nothing like an 18 month old waddling around like a little chicken. This costume was pretty easy to make, and was my first homemade anything… requiring beginning sewing skills. Here is how it was done… Read more »