Loving your furry companion means including them in the Halloween fun. They can sweetly watch you put on your own costume and may beg you with their eyes not to stuff them into a costume. But, unless you're made of stone, you cannot resist this adorably hilarious collection of homemade pet costumes.
There is something for every pet here. Whether they are yearning to be a Storm Trooper or a frosted cupcake. Learn the tips and tricks here from other pet owners who ensure their beloved pets would be able to move (and pee!) in these amazing DIY costumes.
Part of what makes these costumes so awesome are the expressions on the animals here. Whether they are looking to escape or just resigned to wearing a homemade costume, they are hilarious.
In addition, you will also find awesomely fun owner and pet couple costumes. If you've never tried one, now is definitely the time!
So, check out these entertaining and comfortable DIY pet costumes for a Paw-sitively awesome Halloween.
---
Latest Pet Halloween Costumes
---
---

---
Featured Pet Halloween Costumes
---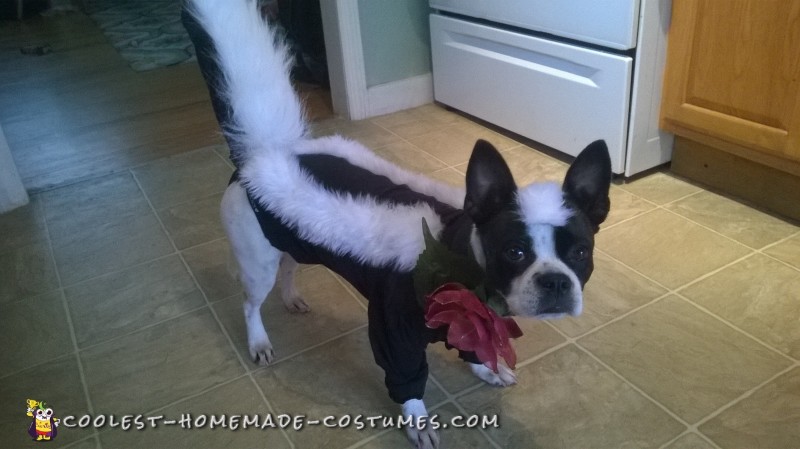 Alright, let's start this off. I LOVE to make Halloween doggie costumes. I think of an idea, and then hop to it and spend weeks searching for the right items to make it. Used and cheaper, the better. I love to upcycle! I get such a thrill to find the items to piece it together. It's like a scavenger hunt that I keep up with until I find all my items. Read more »
---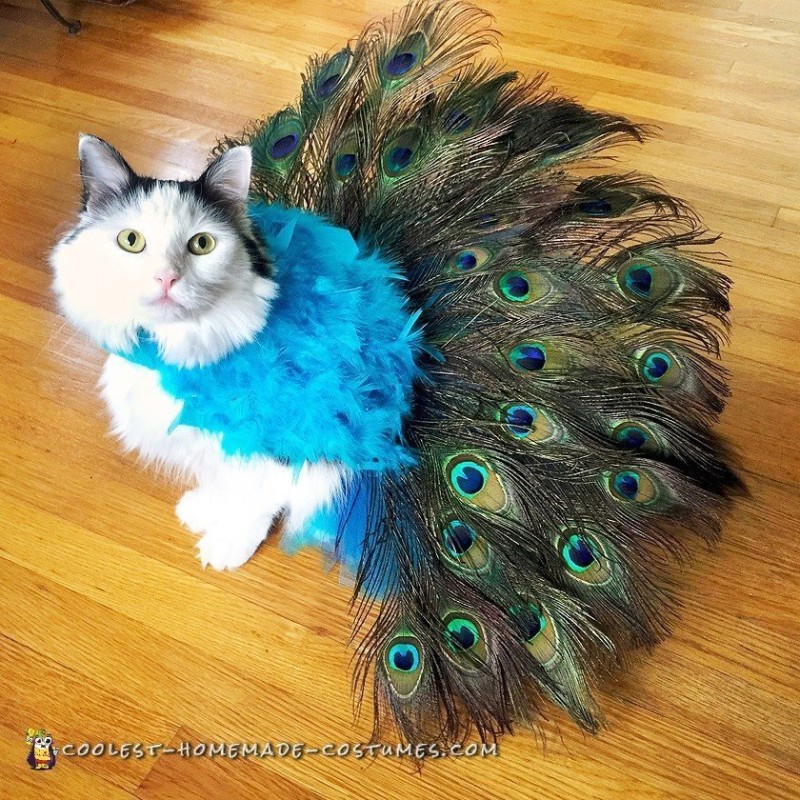 Here's a pretty Peacock cat costume I made for Sophie, our 4 year old rescue kitty. Sophie is very outgoing and has no problem wearing hats or costumes. She loves attention and so I thought why not try to make a pretty peacock costume for her to proudly strut around in that would match her personality. Read more »
---