We went to a Halloween Bash and we asked to have our pictures taken so many times we lost count of!  My husband was the Money Man and I was Flo from Progressive and we were a hit!!!
Order and Gather Supplies
First I ordered the most realistic money in various denominations I could find from BankSupplies.com. It is the same texture and print found on real currency however it has cute little sayings on it and it is slightly green. I went to Sherwin Williams and purchased a heavy duty painter's jumpsuit.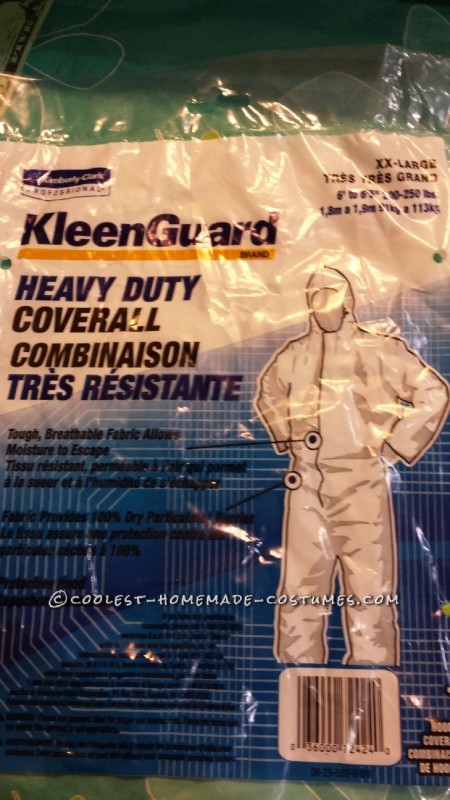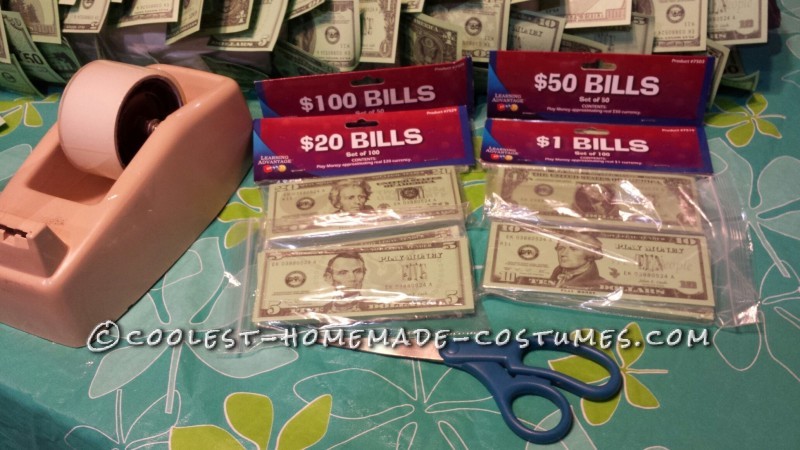 Start Assembling Costume
I cut most of the money in half and then stuffed the painter's suit with blankets. I then pulled out the heavy duty packing tape and started taping the money on both sides (top and bottom) on the suit from the bottom of the legs working my way up in layers. There was no rhyme or reason to the pattern. I ended up putting a little glue around the edges if the zipper area and around the hooded area. I also ended up painting those areas as well with a little bit of light green paint to cover the white area. Once I was done covering the entire suit with the cut in half dollars, I would go around and add full dollars in any gaps I saw and to the outer areas.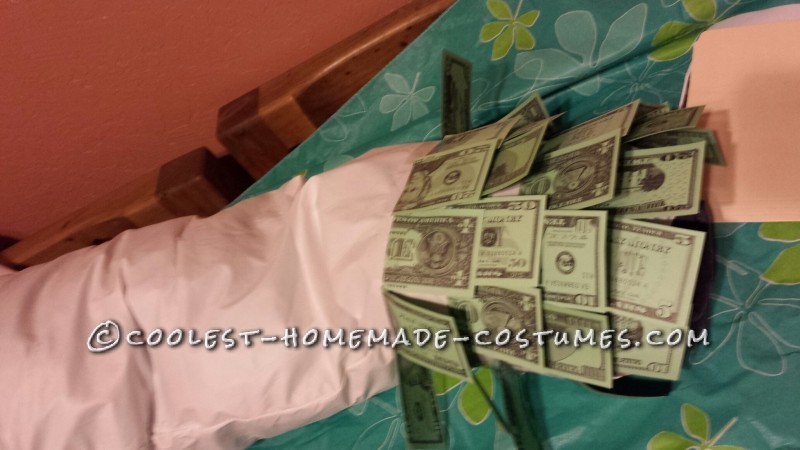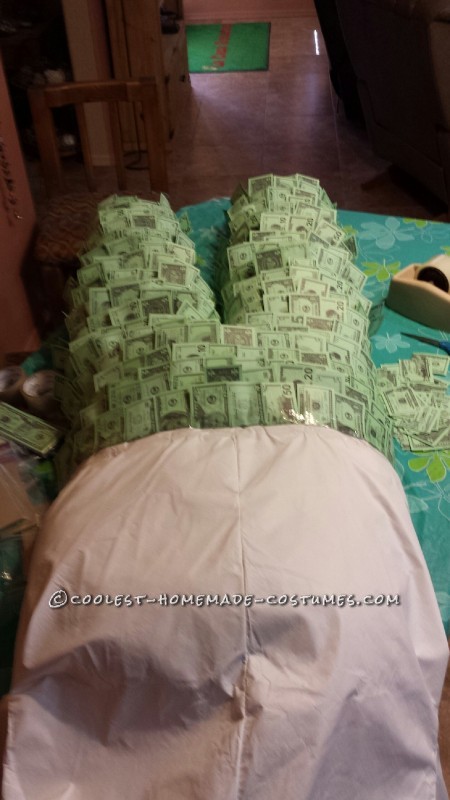 Create Mustache and Beard
For Money Man's beard and mustache, I actually bought a beard and mustache set and removed all of the beard hair and folded up money back and forth and then in half and hot glued them onto the material that was originally holding the beard hair. I wrapped money around the mustache hair and taped it and then glued a fan mustache to that for his mustache.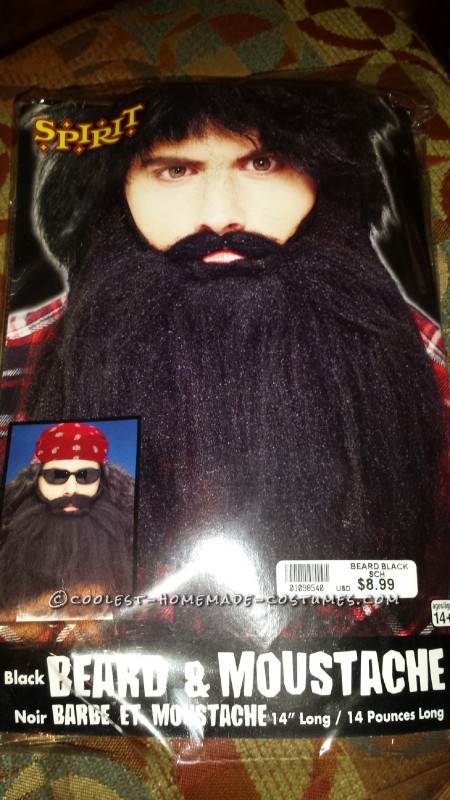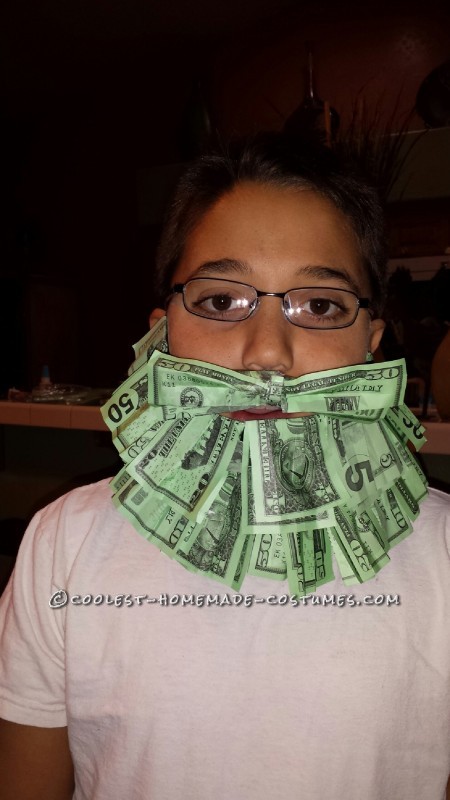 The Final Product
We ended up finding green and while face paint and mixing them until we got the perfect shade of green to paint his face the color of the money. He also had some black boots we added to it.  He looked more like the Money Man from the boat than the motorcycle Money Man so we did not add the helmet or the gloves but that could have been an easy addition to this costume.  All in total I think he has about 1200 dollars on his suit and it took me about 3 days to make it, but he was a hit at the party!!  I dressed up as Flo from Progressive and we were the only ones in those costumes there!