Join Kermit and the gang in this fun-filled collection of Muppets costumes. Check out this collection of the most lovable homemade costumes. In addition, you will find amazing tutorials of how you can make these homemade costumes yourself.
Take a look at your favorite Muppet personalities as DIY costumes. From Animal to Miss Piggy and everyone in between. Dress up in these costumes and receive instant love and recognition from fellow Muppet lovers.
Also, you must check out the incredible Sweetums costume with a fully functional mouth. It is truly as outstanding as the original.
Another idea is to turn these DIY costumes into group or couple costumes. Snuggle up with Bunsen Honeydew and Beaker for a DIY couple costume. Or form your own Dr. Teeth and the Electric Mayhem Band for a musical group costume.
So for the most sensational, inspirational, celebrational and muppetational DIY costumes, take a look below at these Muppets homemade costume ideas for Halloween.
---
Latest Muppets Homemade Costume Ideas
---
---

---
Featured Muppets Costumes
---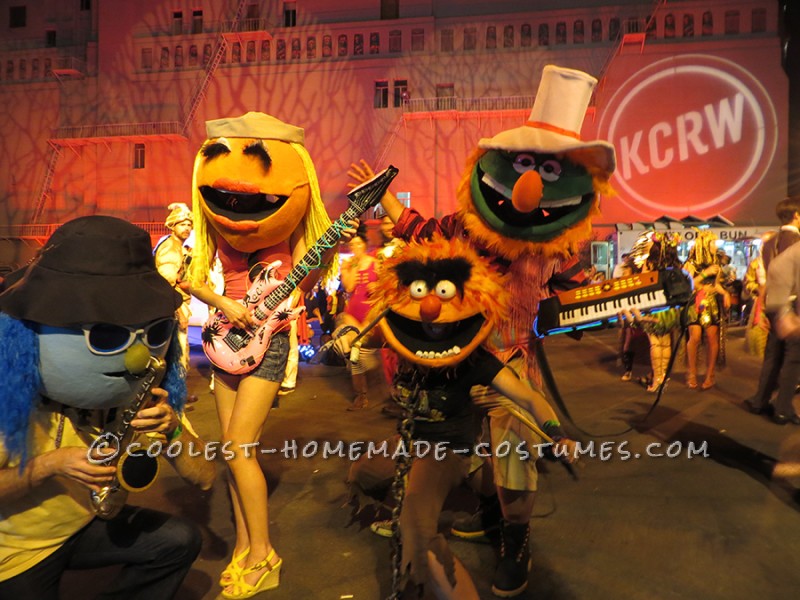 This Electric Muppet Mayhem Band costume was a very cool and cleverly made group costume. I decided I wanted to do this, but took it the extra mile. Along with making the four of the band members, I added my own twist. I must admit, this took A LOT of time, patience and hot glue burns. The outcome was worth every minute though. These were a blast to wear. We felt like celebrities all night and tons of people wanted to take our picture. Read more »
---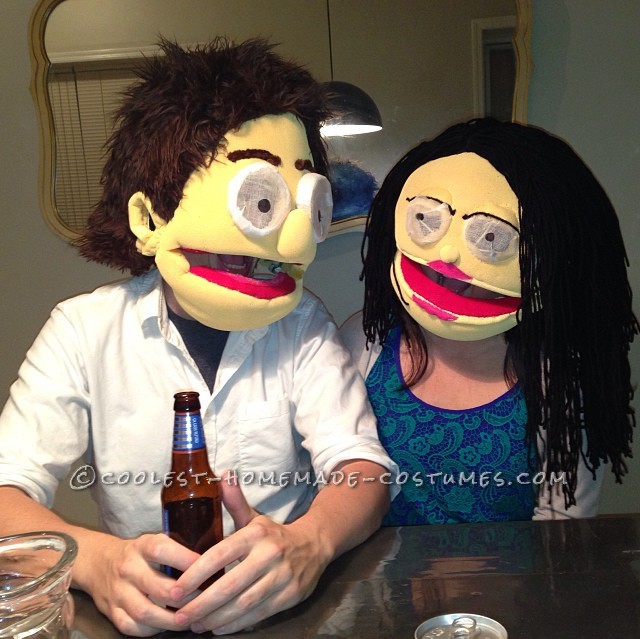 My girlfriend Gem and I are avid Halloween costumers, and always have some big elaborate costumes we scramble to do at the last minute (inevitably calling out of work a day or two after getting a late start). For years, we've talked about doing Muppet versions of ourselves that we could wear and be ridiculous in, heckling people Statler and Waldorf style. It always seemed like too much of an undertaking, but we finally pulled it off! Read more »
---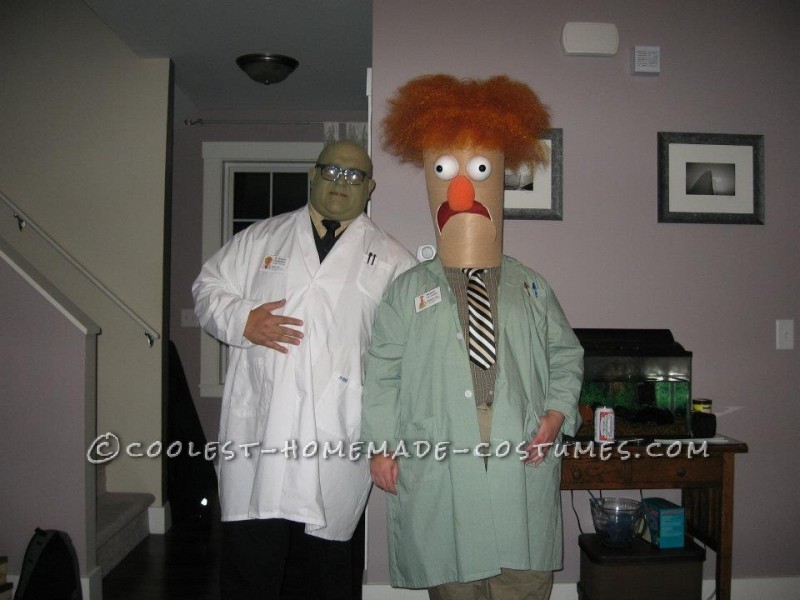 After being invited to a Halloween party last year, my husband and I decided that we wanted unique – and homemade – costumes. Eventually, we decided on the Muppets, Beaker and Dr. Bunsen Honeydew. First, we bought two white lab coats, and used fabric dye to lightly tint mine (Beaker's) green. Add khaki pants, a greenish shirt and tie, saddle shoes and Beaker's outfit it basically complete. Dr. Honeydew's outfit was the lab coat, dark dress pants and vest, shirt and tie. Read more »