This is one is one of my favorite costumes becouse I got to be a bee with my kids.
These photos were taken before I got into digital era ;) LOL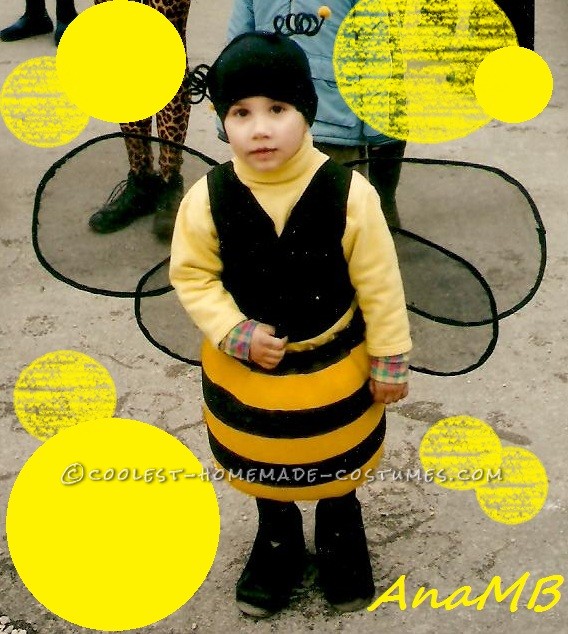 little bee
How To Make Wings
The most famous part of this costume are wings, at least for me. These were very first wings I have ever made, so this is how I realized them:
Take some wire, aluminum is the best couse it is light, shape the wire in a tear like form. Lay some black tile over a wing, handstitch tile over edges, cut the rest off. Now you have one wing. Make them 4 altogether pro one bee; 2 bigger and 2 smaller, at least I did them that way. Handstitch some black ribbon on the edges so it looks neat.
Sew a black vest, handstitch the wings on its back. And that is it! As simple as that. I wonder why it took me a whole week back then??
And the reason I decided to use a vest is quite simple; so kids feel more comfortable. They took the vest off when they were in a car and at the Masquarade dance afterwards. But they had vest on while we were on the parade.
I decided to make extra large wings for myself ;) I could hardly walk through the double wide doors at the restaurant where we had Masquarade dance !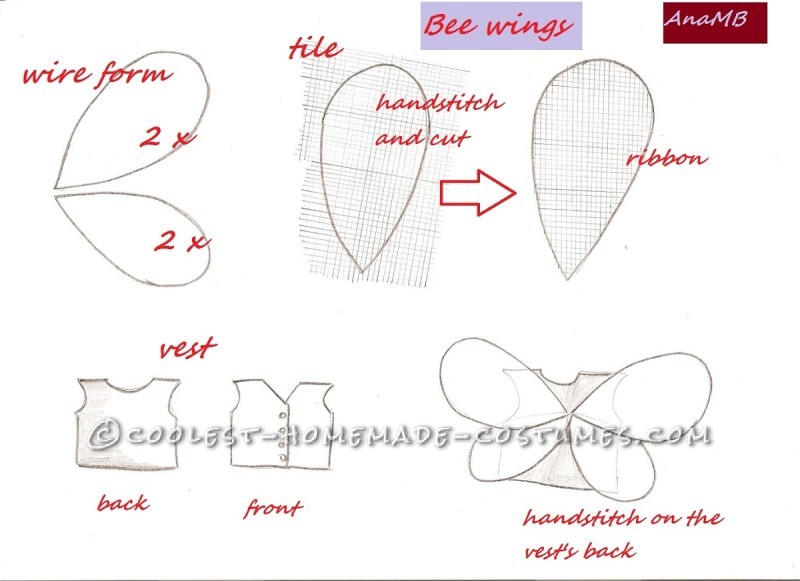 how to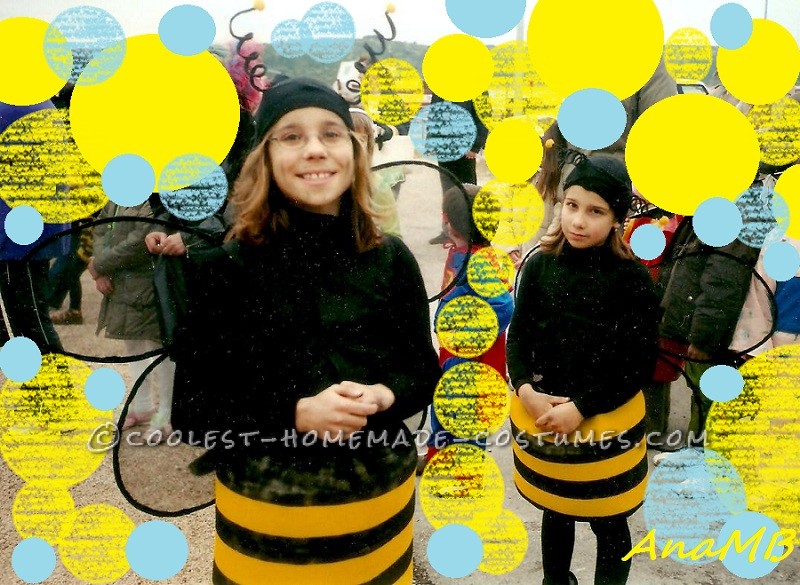 bee girls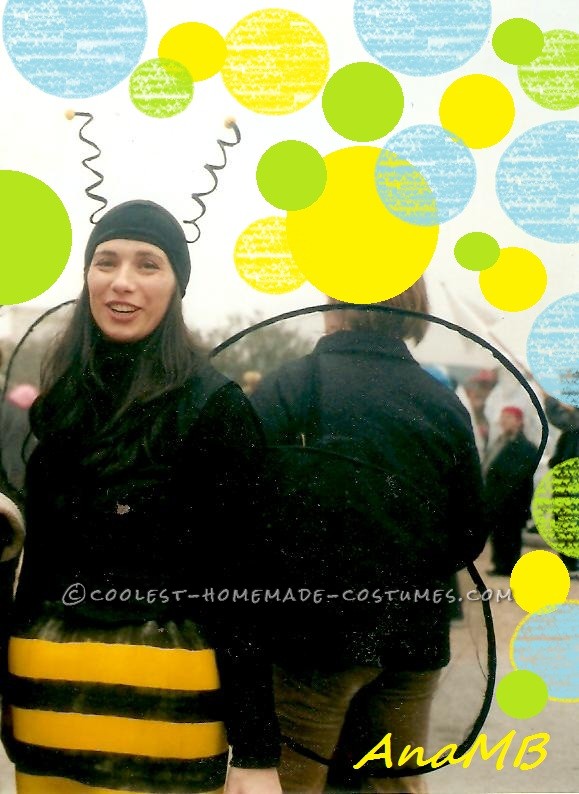 Mom Bee – or should I say – Queen Bee
How To Make
And for the bottom part of the costume, I used a piece of 2 cm thick foam, dyed it with black and yellow pigment, handstitch the edges, put some very thin elastic band near the up and bottom end (the kind that goes in the needle), so I get some volume.
And for the hat I used the ladys pantyhose (like I explained at Pierrot The Sad Clown post) and wire coated in ribbon (like Ants post)  for its anthennas with some foam balls dyed in yellow. And bees are off to fly !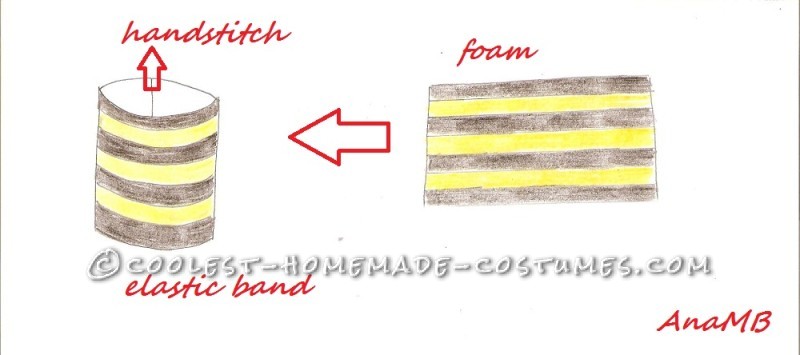 pattern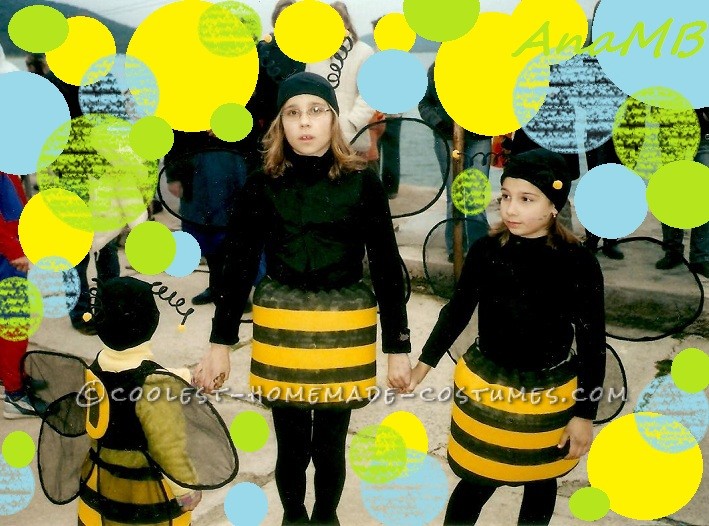 bees of to fly