When our son Chase was born, my husband would constantly tease that his wayward 'old man' hair made him look like Doc Brown from 'Back to the Future.' As he got older, it got worse and others (complete strangers even) made the same observation – definitely the Doc.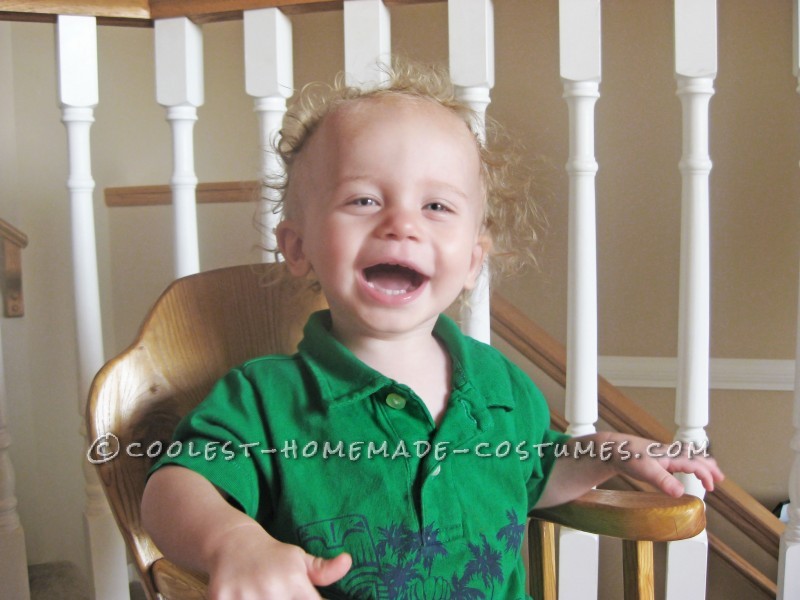 The inspiration – Doc hair!
Construction
I love Halloween and strive to find costumes that aren't overdone. I hate the idea of my kid being the 17th pumpkin or 9th Spiderman. When my husband suggested we make him up like Doc Brown for Halloween, it was a no-brainer. It made perfect sense.
When I do a costume, details are very important to me so I watched the unveiling of the Delorian scene over and over, and made notes. I'm not much of a sewer (like, at all) so after searching in vain for a pair of miniature coveralls, I had my friend Melissa make a pair from scratch. From there, I hunted down all the little bits and pieces from Value Village and dollar stores. The hardest piece was the tool belt attachment which I wanted a tan/yellow colour. I found a million black ones. I think it was the day before Halloween when I stumbled upon 'the one' at a dollar store in the next town over from us.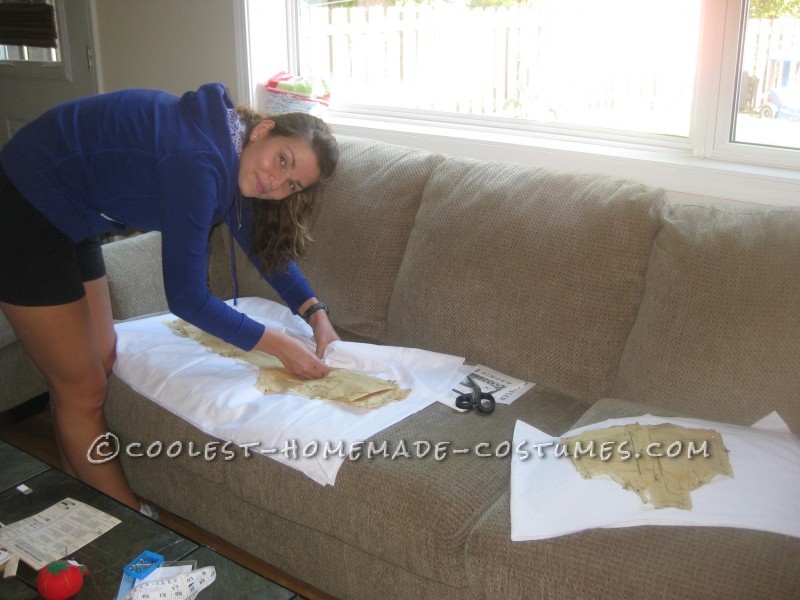 Melissa making coveralls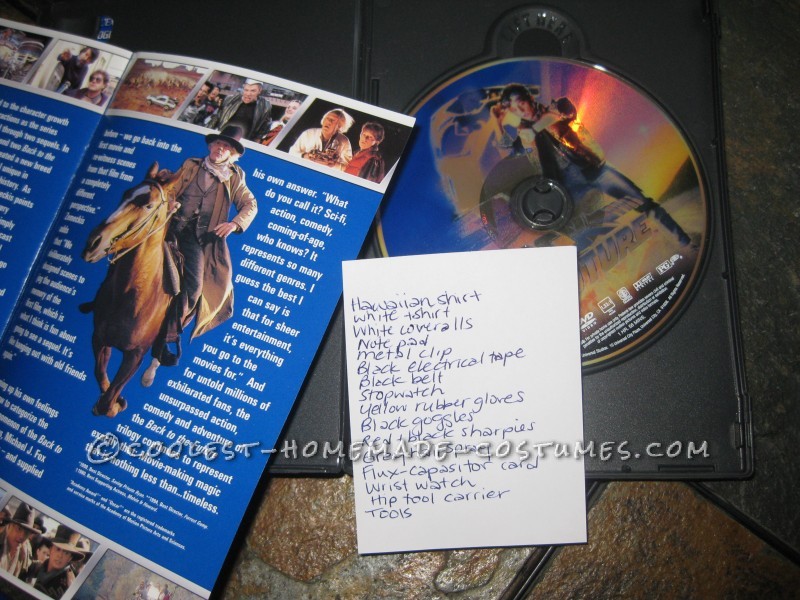 Great excuse to watch the movie over and over!
The Big Reveal
On Halloween night, we went trick or treating and then to a party with friends. My husband and I dressed as George McFly and Lorraine Baines and my mom went as Marty. The supporting character costumes were an after-thought so they weren't as impressive as Chase's but I think we pulled it off.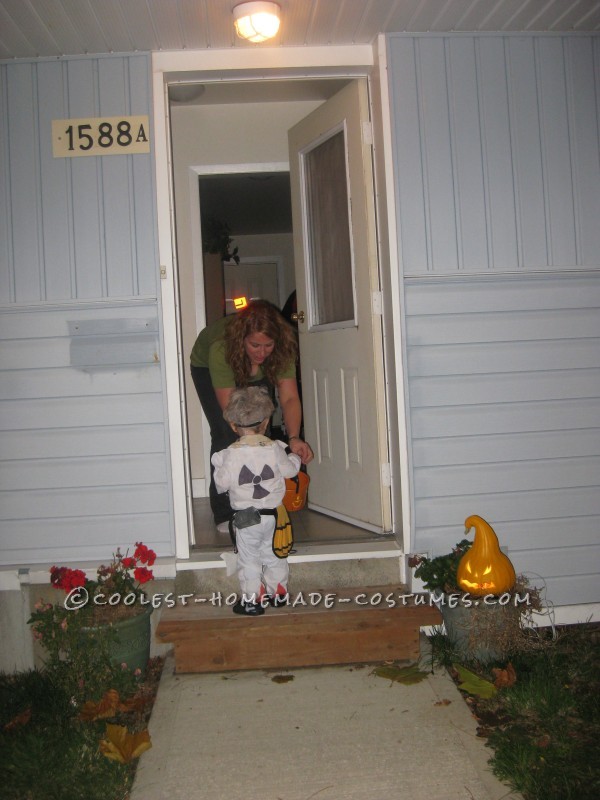 Trick or treating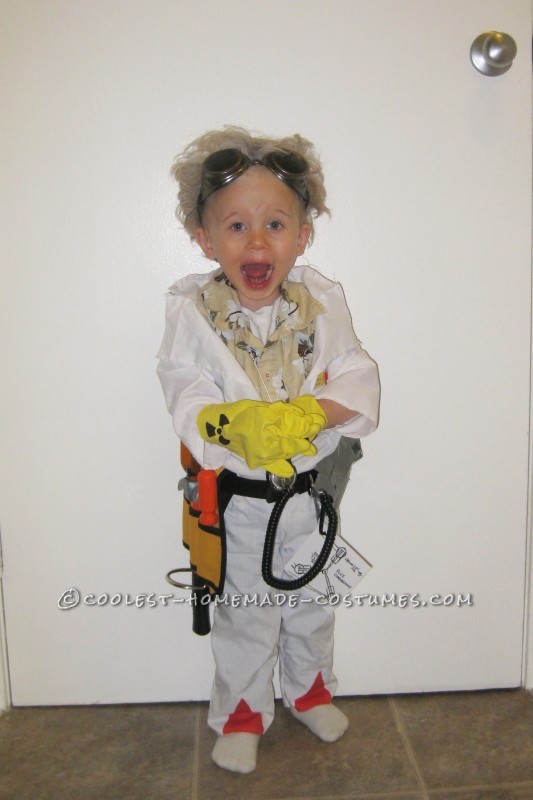 All put together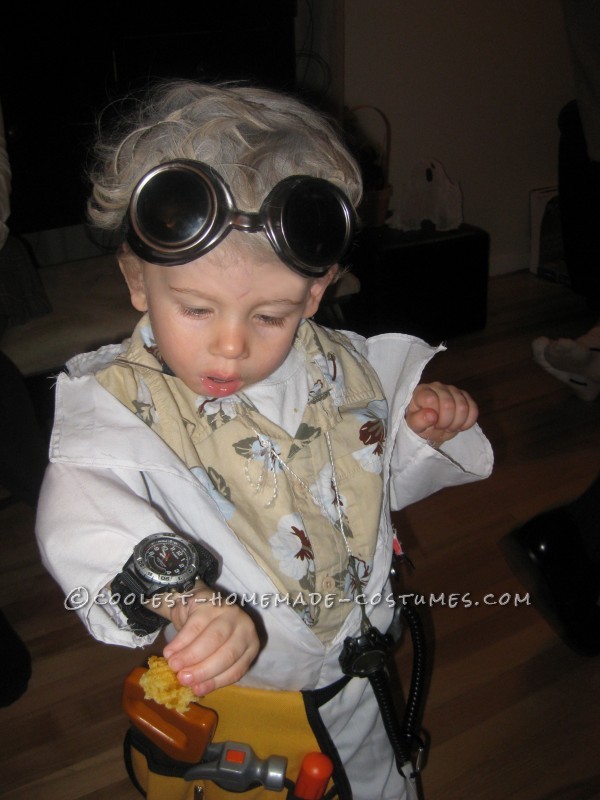 Back to the Future!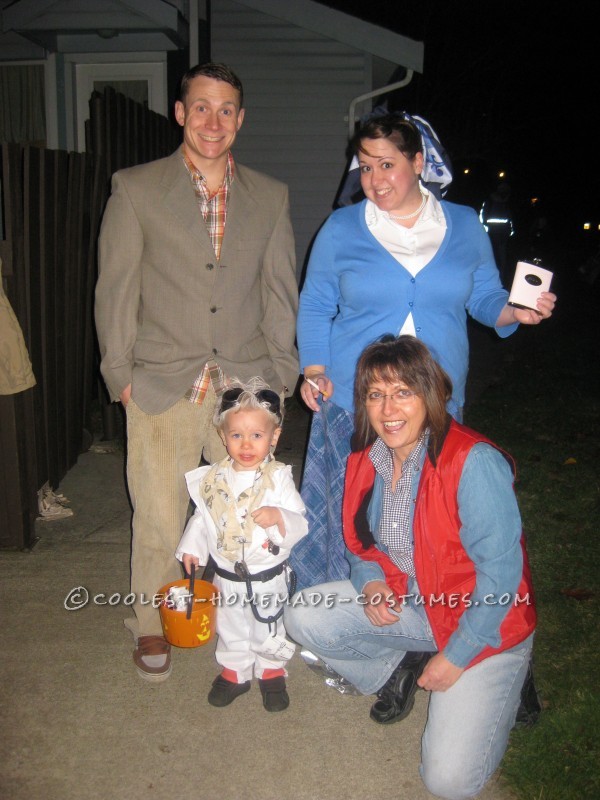 The rest of us, backing up the star of the show :)