Indiana Jones
Hat, lasso, treat bag, explorer shirt – check (these are all items that can be purchased at any Halloween or Party store). But the jacket, THE JACKET. I just couldn't bring myself to purchase the jacket that came with those items. It was made out of plastic. So, I set out online in search of a size 4 Indiana Jones jacket and I found one.
He wore cargo pants and brown shoes that we already owned. We added a toy gun and holster that we already owned. We stippled on a brown fiv o-clock shadow to complete the look.
We thought he looked just like Indiana Jones.
And then we went to the first house to trick-or-treat and the elderly person who answered the door said "You make such a cute COWBOY!)
For the rest of the nights, (since we were movie characters) we took turns playing theme songs on our phone as we walked through the neighborhood and up to people's doors. Everyone knew who Indiana Jones was with his "theme song" playing as he walked around. It was a blast!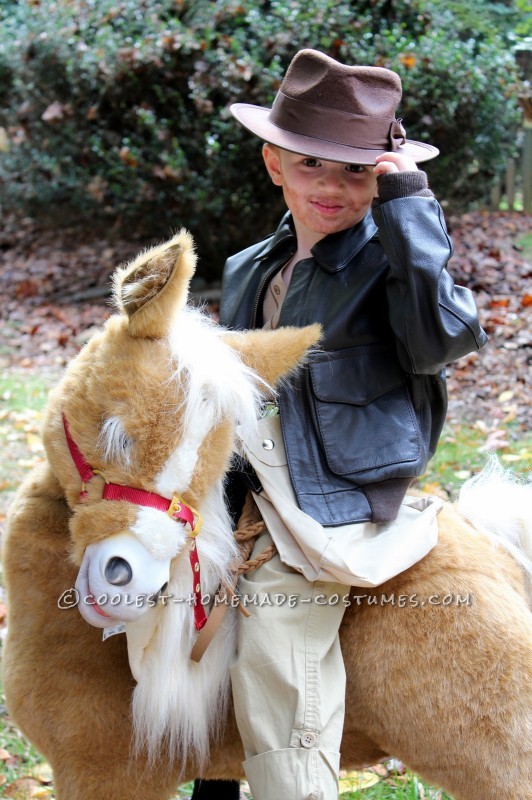 Indiana Jones
Marty McFly (Back to the Future)
I immediately snatched up Marty McFly as my 1980's movie character because I love Michael J. Fox. This costume was basically layers upon layers of clothes. It starts with a red t-shirt (already owned), moves to a checkered button down (purchased on clearance from Lands End), then to a jean jacket (already owned), and finally to a orange puffer vest (purchased from Amazon).
Funny story about the puffer vest – this is the one that I took photos in, but after seeing the photos, I decided that it wasn't puffy enough and I switched out to my older son's orange puffer vest (already owned). So, orange puffer vests abound in our family! (You would think that it would be the difficult piece to find for this costume, but no – that would be the white Nikes with the red swooshes. I found those online and had to go through several vendors to find them in my size. But I think they made the costume!)
I wore my hair up and switched my glasses for contacts. Photo op – see if you can snag a photo near a silver car or with a skateboard. We opted for the silver car because we own one.

Marty McFly (Back to the Future)
Maverick (Top Gun)
THE piece for this costume is obviously the jacket. We found that on eBay of all places. There are other online vendors that sell these jackets, but they cost so much more than the eBay vendors. Avaitor glasses were purchased from Walgreens end of Summer sale for 50% off. The rest of the costume were pieces we already owned.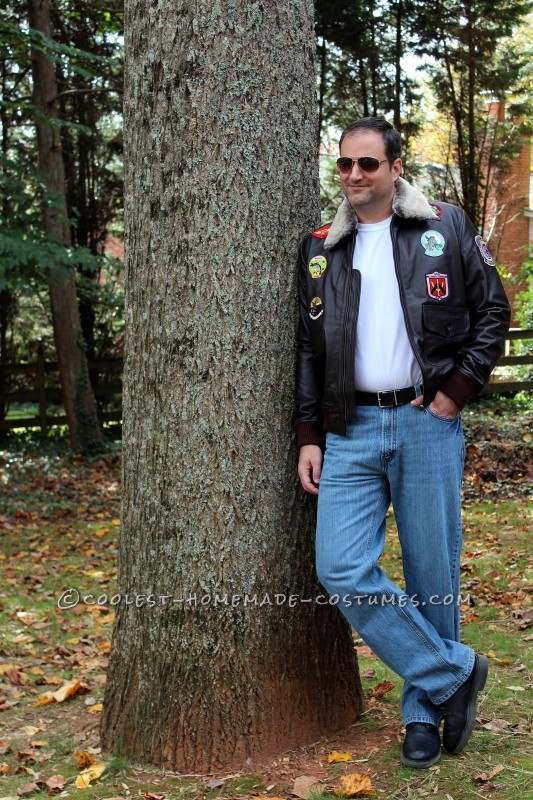 Maverick (Top Gun)
Transformer
This was the easiest costume in the whole group! We purchased it online after my son figured out what he wanted to be. Of course, he did wait until the last minute to make that decision . . . .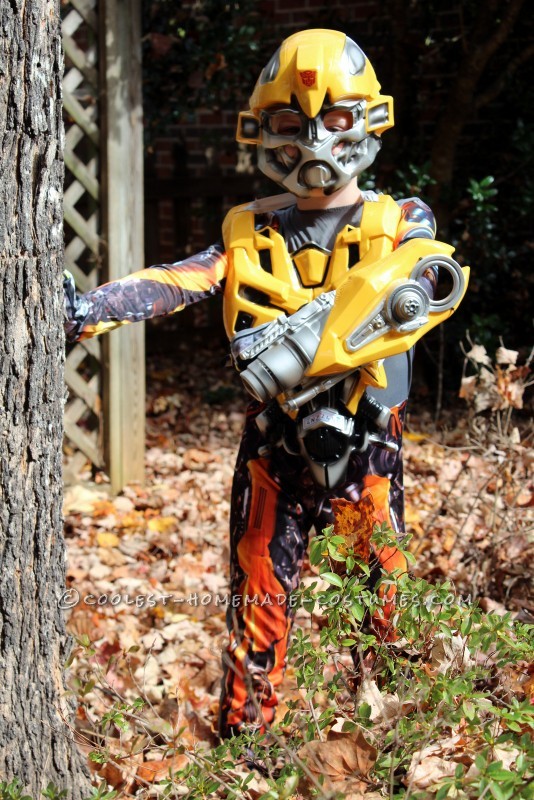 Transformer
Benji
OK, OK, so maybe THIS was really the easiest costume in the group. In our neighborhood, many people dress up their dogs and take them out trick-or-treating. So, we decided to let our dog "participate" in this theme by growing his hair out very long until he looked like a very famous 1980's movie character of his own, Benji!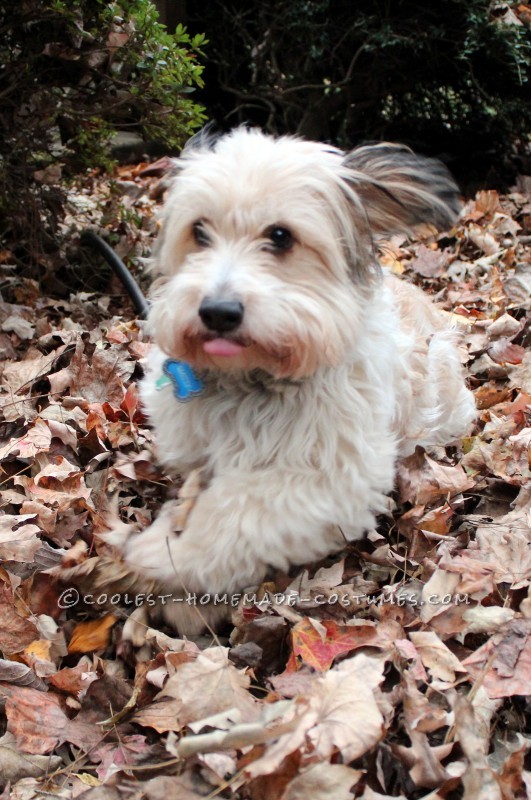 Benji
1980's Movie Characters Group Photos
This is a group shot that we got while in costume before trick-or-treating started.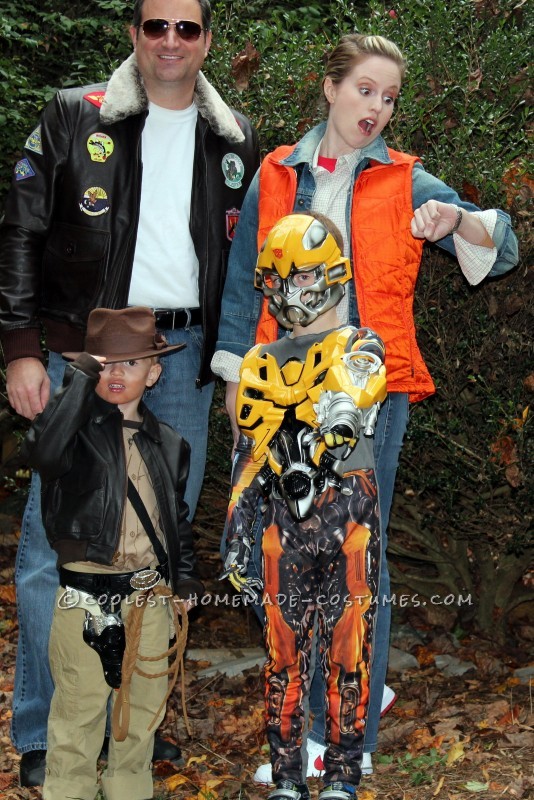 1980's Movie Costumes Group Shot