Enter the lawless world of the old West where anything goes. Cowboys and cowgirls face Native Americans in this cool collection of Wild West costumes.
Step into a saloon with lacy burlesque DIY costumes. Check out the authentic fans and head pieces. For travel across difficult terrain, a wagon makes an excellent costume prop. You can find instructions how to make one here. Additional landscape you may encounter are cacti dotting the landscape. Potted or free standing – both types will be spotted here.
Also, Tiger Lily and Pocahontas both grace this section. Check out their cool fringes and head gear to inspire your own DIY Princess look.
So pull on your boots and get ready to face real danger in this fierce section of Wild West costumes. Inspired to create your own homemade costume? We would love to see it. Feel free to share it with us here!
---
Latest Wild West Costumes
---
---

---
Featured Wild West Costumes
---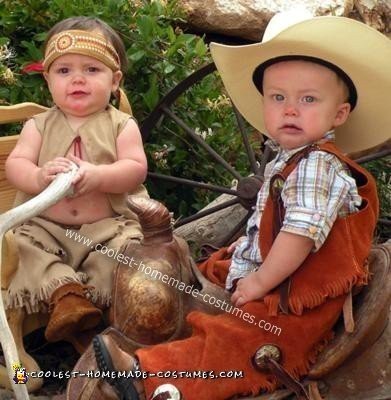 These Cowboy and Indian costumes were for my twins, I basically put together the cowboy costume from different items I searched for and bought, some retail and some thrift store. I am not a big fan of out-of-the-bag costumes and never have been. I did make the Indian costume. I just purchased a suede looking women's dress from a thrift store in the color I wanted, for about 4 dollars, and picked it apart with a seam picker to use the material. Read more »
---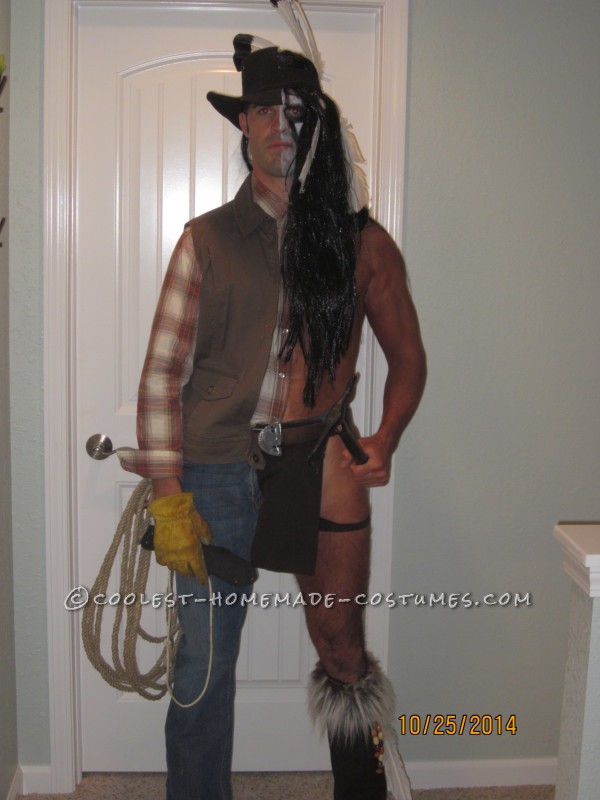 I am a Halloween fanatic it is my favorite holiday and every year I try to come up with something that no one else would think of and that I can make myself. I also like the shock factor in a costume and this one definitely got a lot of attention! This costume took me about 15 hours to make, it was a lot of work but the reactions I got made it all worth while. First I cut an old pair of jeans down the middle leaving the waste band so they wouldn't fall off then I cut the shirt in half attaching the back in my jeans with a safety pin and then double sided tape to keep in on my body. Read more »
---