Sunny days await you in this awesome collection of Sesame Street costumes. You will see all the cuddly characters here as adorable homemade costumes. Also, these DIY costumes are not just for kids. Take a look at all the adults joyfully dressing as their favorite childhood characters.
The level of detail in these homemade costumes is amazing. The actual Sesame Street puppets would be amazed. Using everything from foam heads to duct tape, these DIY costumes were major hits on Halloween.
In addition, these costume ideas are great if you are dressing up as a couple or a group. For an awesome couple costume idea, try Cookie Monster and a chocolate chip cookie or the hilarious Yip Yip Aliens. And get your whole family together to be a colorful, fuzzy gang.
So check out the fun-loving Sesame Street costumes below for your best DIY costume this Halloween!
---
Latest Sesame Street Costumes
---
---

---
Featured Sesame Street Costumes
---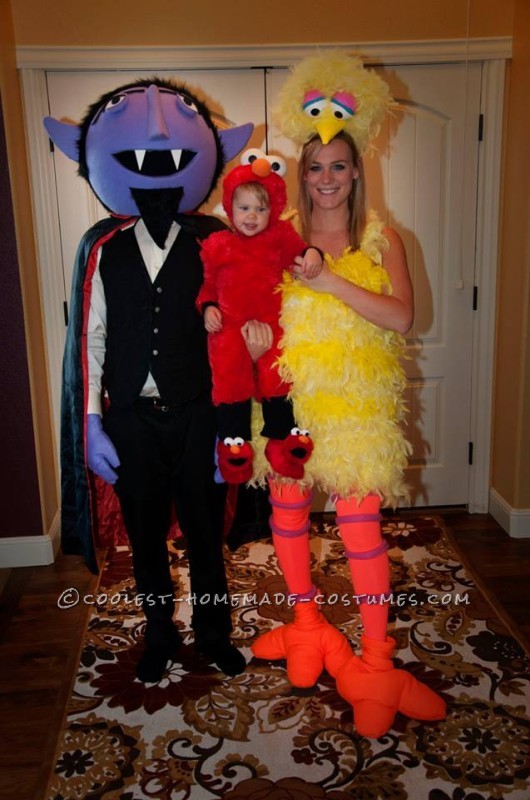 When my two year old became obsessed with Elmo I knew that was what she was going to be for Halloween. So I decided that my husband and I would join in on the fun too! I handmade Count Von Count and Big Bird, but bought Elmo at a thrift shop for 8 bucks. To make Count, I started with the head. I took a lot advice from another costume on this site. We already had a foam ball head from a previous homemade costume(Jack in the Box) that I recycled. I cut a mouth opening with a knife, sprayed it with spray adhesive and wrapped it with purple fleece pulling it toward the back where I knew the hair would be to reduce as many wrinkles as possible. Read more »
---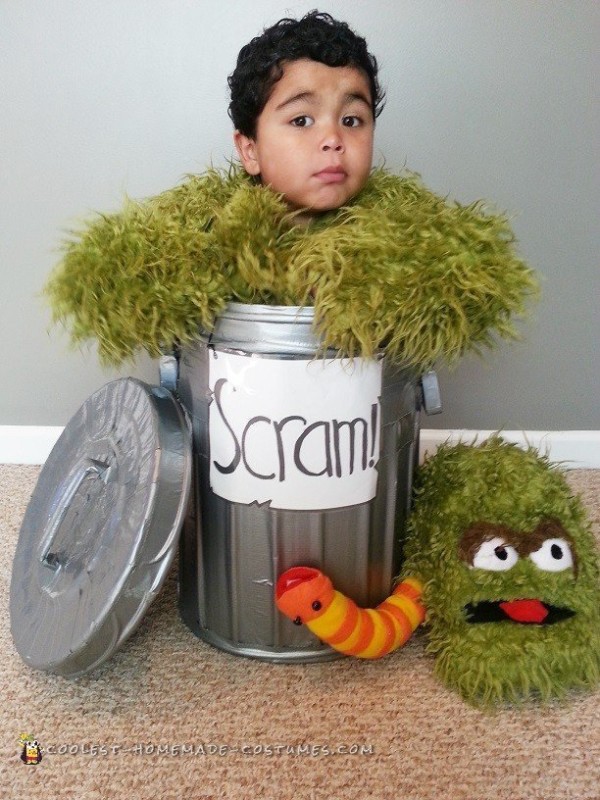 My son and I were watching Sesame Street like we usually do. On this particular day when Oscar the Grouch came on his face lit up! "I know what I want to be for Halloween this year" he exclaimed. "I want to be Oscar the Grouch!" Of course I had to ask him why. He said to me, "I'm always happy but sometimes I can be a little grouchy." I smiled at him and said, "Oh honey, I think we can all be a little grouchy sometimes." Read more »