This was my 15 year old son's idea. Slenderman is a mythical creature turned video game persona.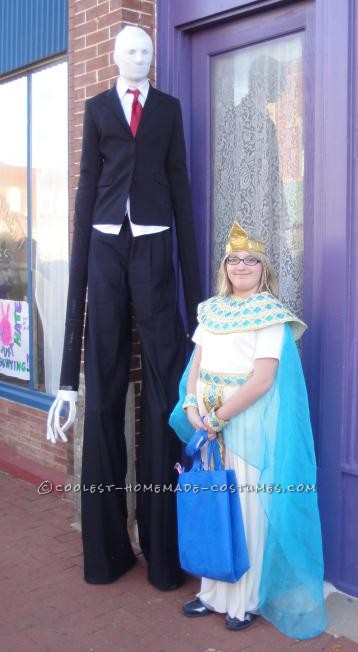 We went and bought two suit jackets at a thrift store, and cut the arms off one to sew on to the other. Then, we bought a twin flat sheet, and cut and sewed it to make the pants. My son did the rest. He wrapped his head in gauze and then put an opaque trouser sock over his head.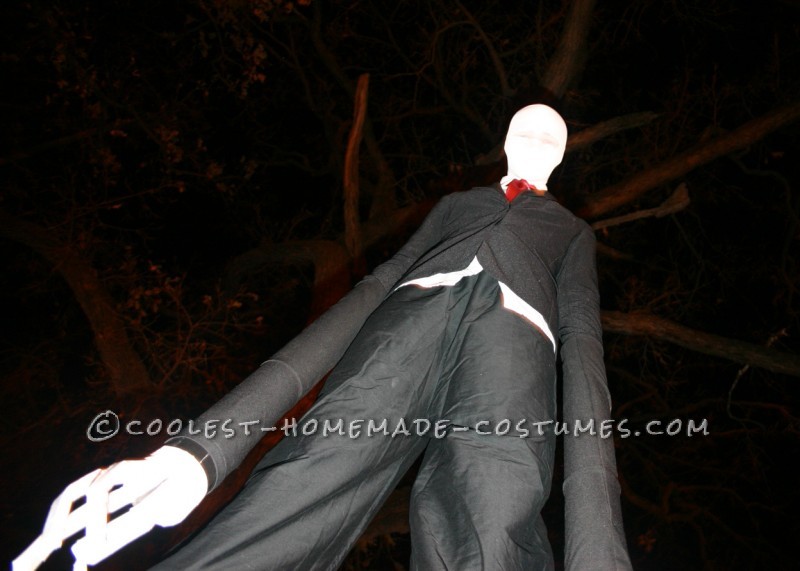 He used large paper tubes as the arms. At the end, he took foam and cut it into "finger" shapes, wrapped them in white duct tape, and ran a hanger through the center so he could bend them. He then poked the hanger through the cardboard tube, and taped the hole shut. On the other end of the tube, he stuck wooden skewers through the tube, so he could grab hold of them from the inside of the tube like a handle.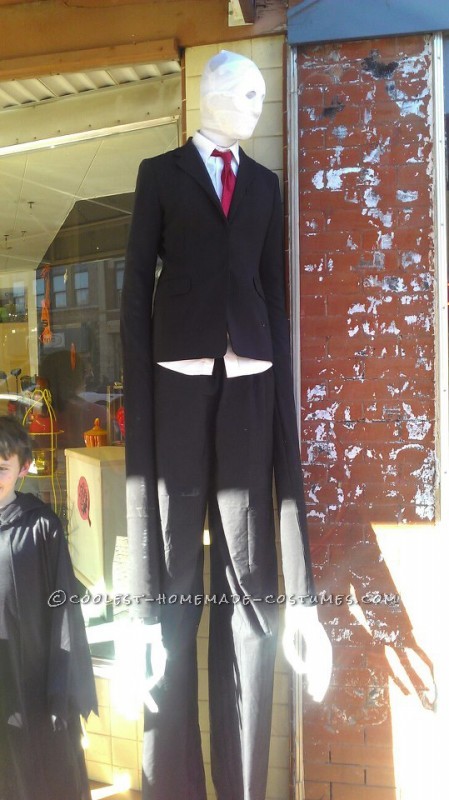 He worked on it a couple of hours a night over the course of about a week. He finished it off with a set of drywall stilts. He was about 9 1/2′ tall. There are several pictures from our local downtown trick-or-treat.
He would lean against a wall downtown and let several people walk by while he stood very still. People would comment about it being fake, look at him for a long time, and move away when they walked by him. Then, he would just move the hand, or take a step, and people would trip over themselves to get away. We spent a long time just watching reactions.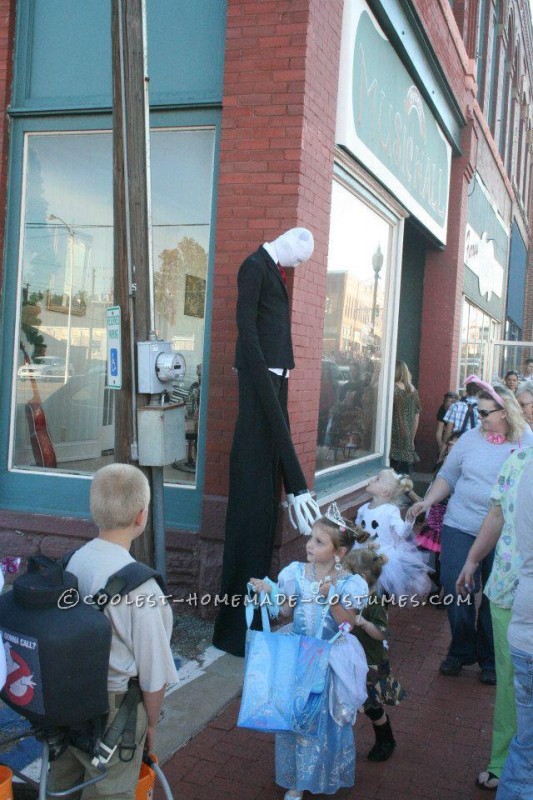 He also got invited to volunteer at the local haunted house and was a big hit. He could actually chase people out of the house. He was very good walking on those stilts.
Video:
http://youtu.be/_sHcGiECris