Looking for an unbelievably stunning costume this Halloween? Inspired by the proud and fantastic bird, this collection of homemade peacock costume ideas is absolutely incredible. For a show-stopping, head-turning ensemble, feast your eyes on the exquisite DIY costumes below.
They may be short but when they spread their feathers, peacocks are awe inspiring. Mother nature's beauty is truly incomparable. Interpret this bird any way you please. Go shiny and blue or purple and feathery. Definitely check out all the magnificent costume combinations here.
Also, discover how to construct an impressive plume in order to strut your stuff. Whether you are a woman or a man, this is one regal costume choice.
So take inspiration from the proud and striking peacock. Construct one of these breathtaking homemade costumes this Halloween. Then, bedeck yourself in one of these glamorously elegant and fabulously feathery peacock costumes this Halloween.
---
Latest Peacock Costume Ideas
---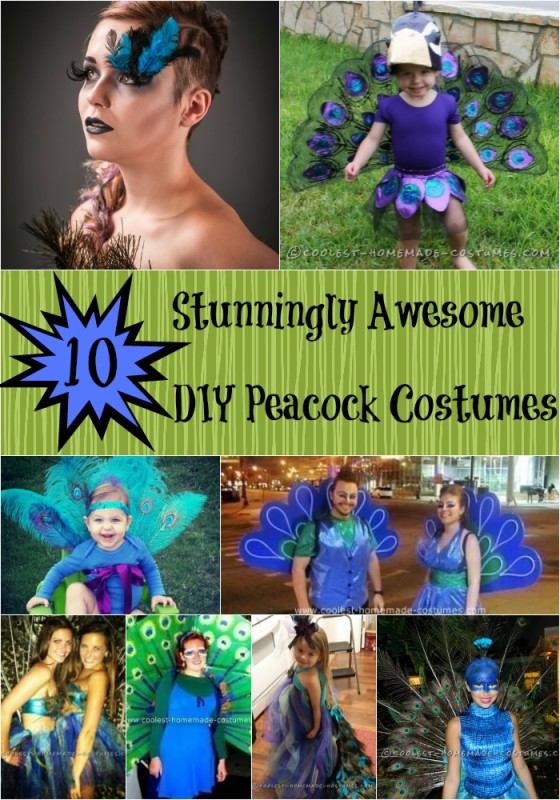 Channel the proud and striking peacock for a show-stopping peacock costumes this Halloween. Strut your stuff in these uniquely homemade costume designs. In addition, if you're looking to steer away from princess costumes, these regal peacock costumes make a sparkly and fun alternative.
So, fluff up your feathers and check out the most awesomely beautiful peacock costume ideas. Read more »
---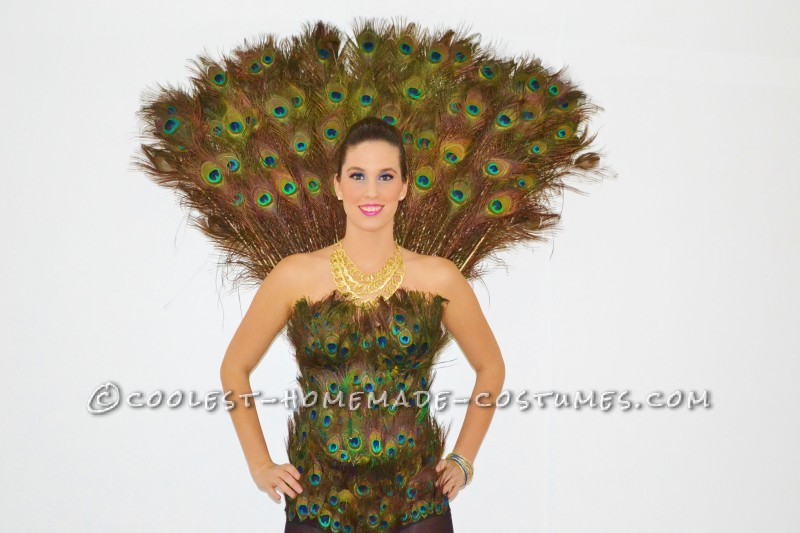 I bought the peacock feathers on eBay over the course of a year.  Yes, I know, sounds crazy but I knew I would need a lot. I had a small budget to work with.  I had a limit I would bid per feather and once it went over that amount I bid on other feathers.  There are an abundance of peacock feathers in China!
I took a few trips in that time to that outlets and stopped by Maidenform and other stores that sell corsets.  I was looking for something plain, since it was going to be covered in feathers, something with boning to help hold its shape and something cheap! Read more »
---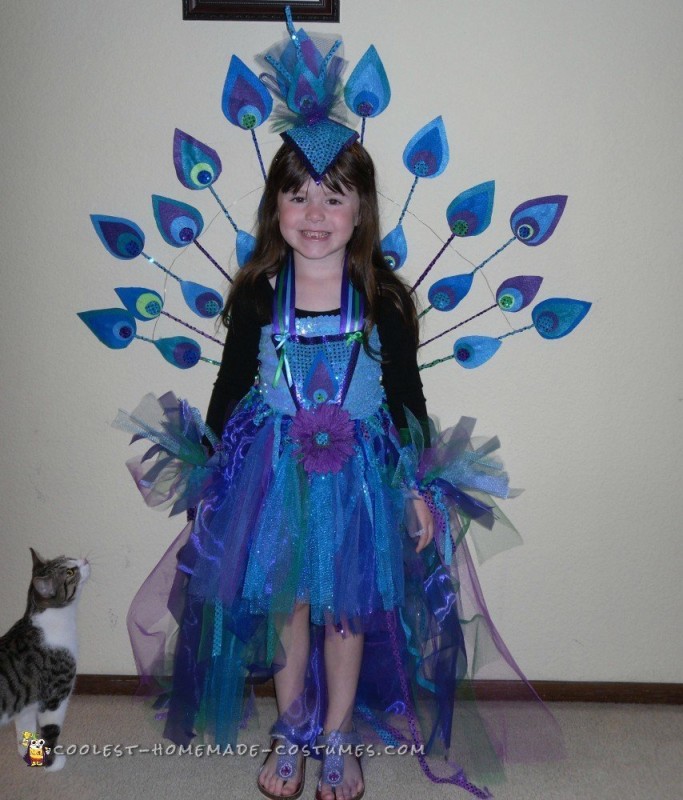 I made this pretty homemade peacock costume for sweet little Princess Isabel who asked me if I could. She learned about how Peacocks fan out their tails and was fascinated with their colors as well. So, being one that is always up for a challenge, I got started by having her show me things that she liked.
A tutu was a clear favorite, so I began by choosing tulle in colors that peacocks known for. Some of the tulle even had glitter. I also chose colors in my favorite sparkly fabric, pindot. Slowly, over a week, I gathered all the supplies I needed. I then took samples to Isabel and her mother for approval. Read more »