If you asked most people what they consider to be the most hectic and stressful time of year, the majority of them would undoubtedly say the Christmas holiday season. It is the only holiday that requires the full fifty-five days of unrelenting planning and shopping if the store displays erected the day after Halloween are any credible indicators.
I, however, would gladly tackle the festivities and celebrations of Christmas and New Years biannually rather than experience the overwhelming stress of creating the dreaded PERFECT HALLOWEEN COSTUME for my child. Yes, Halloween. That abhorrent holiday that strikes terror in the heart of any non-crafty DIY-ing parent. For some of my overachieving and artistically talented friends, whipping up a costume (or sometimes several if they have more kids) seems a breeze if you glance at my Facebook news feed. Yet, despite as begrudgingly as I usually approach this task; this year, I was truly inspired.
After we saw the film Maleficent, my 10-year-old daughter greatly appreciated how what we have traditionally accepted as a villain, was truly the heroine of the story when told from a different point of view. After decisively announcing that she wanted to be Young Maleficent because of the clever storytelling, my husband and I undertook her daunting costume building with zeal.
To undertake this daunting task, we recruited the help of several of our betters. If not for the generosity, creative genius and donated hours of our friends, we wouldn't have what turned out to be a costume that will probably make appearances in future Halloweens to come.
With my daughter becoming more independent,  I realize that this may be the last year that we have the privilege of making her a homemade costume. We certainly hope that it remains a token of reminder to have an open mind with regard to character as people so wrongly judged Maleficent. My daughter wearing her costume with pride and gratitude makes for a truly magnificent and magical moment for us.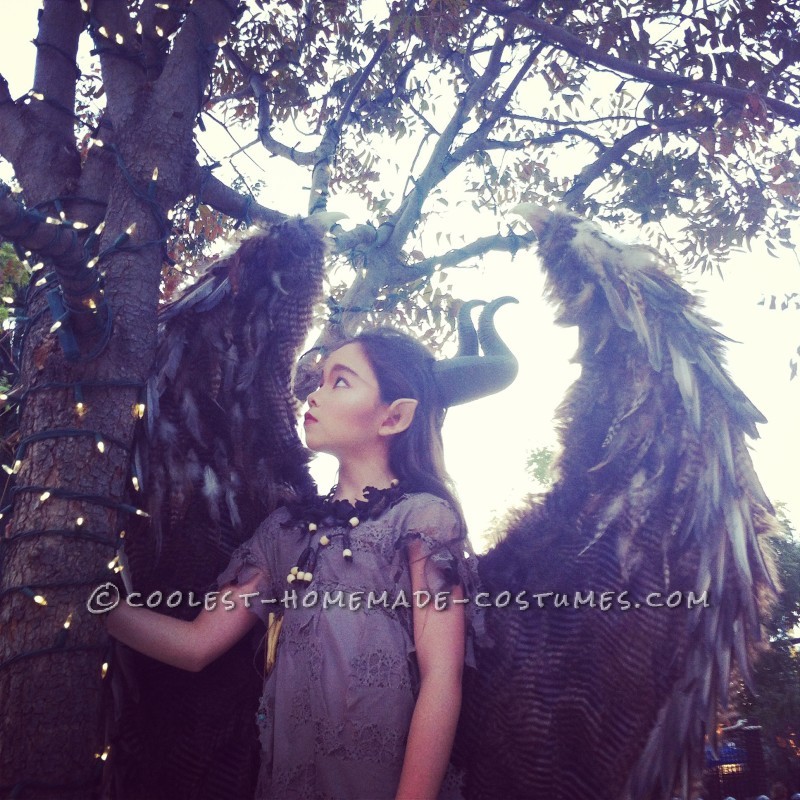 Young Maleficent greets the woodland dawn.
The Inspiration
This was the image that we worked to recreate. A wiser parent would've suggested a different and per chance a less daunting character to imitate.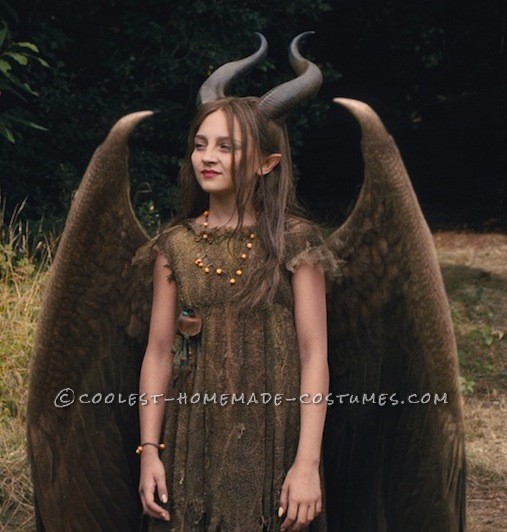 The Inspiration
Getting down to business
While we may have purchased the materials for construction, we certainly didn't have our daughter sit idly by the sidelines. She helped make the pouch and Young Maleficent's nature inspired jewelry.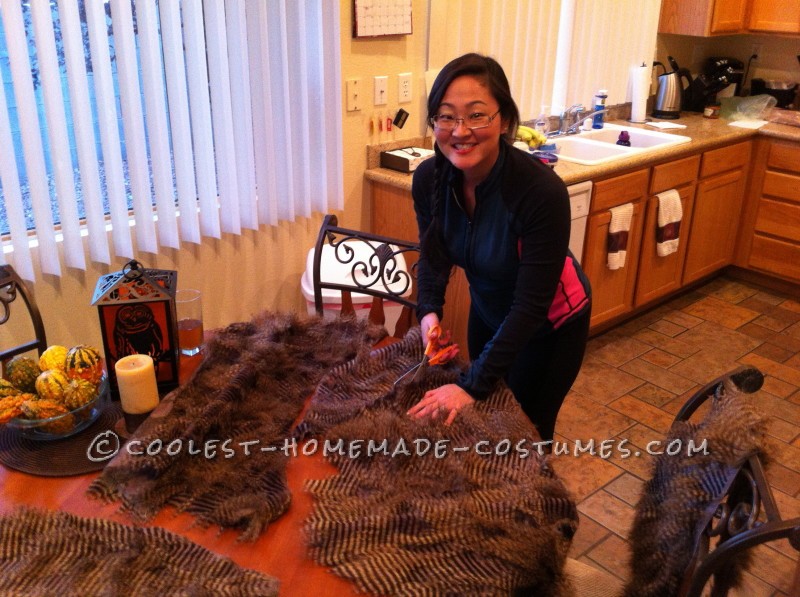 Make It Work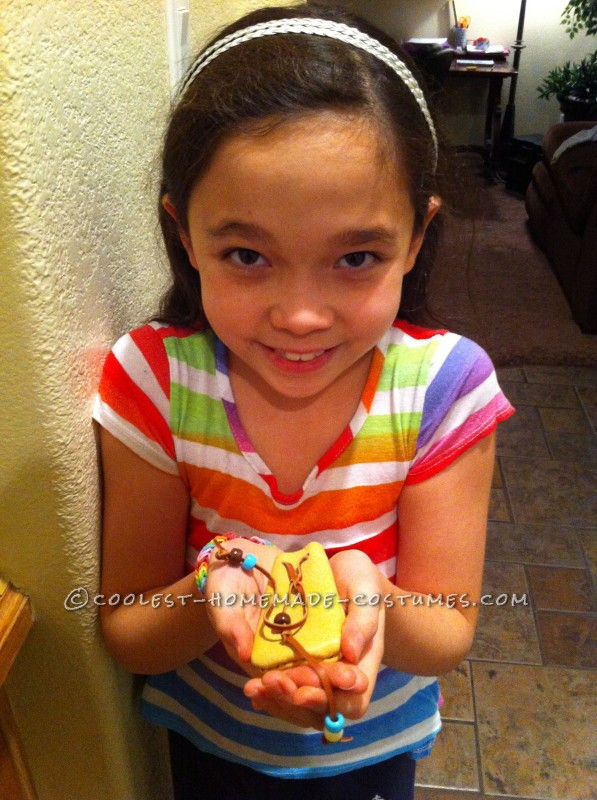 Accessories Count!
Construction
With her great artistic insight and multiple fittings, Aunty Janet (aka Seamstress Extraordinaire) built the larger-than-life framing for the wings and harness design.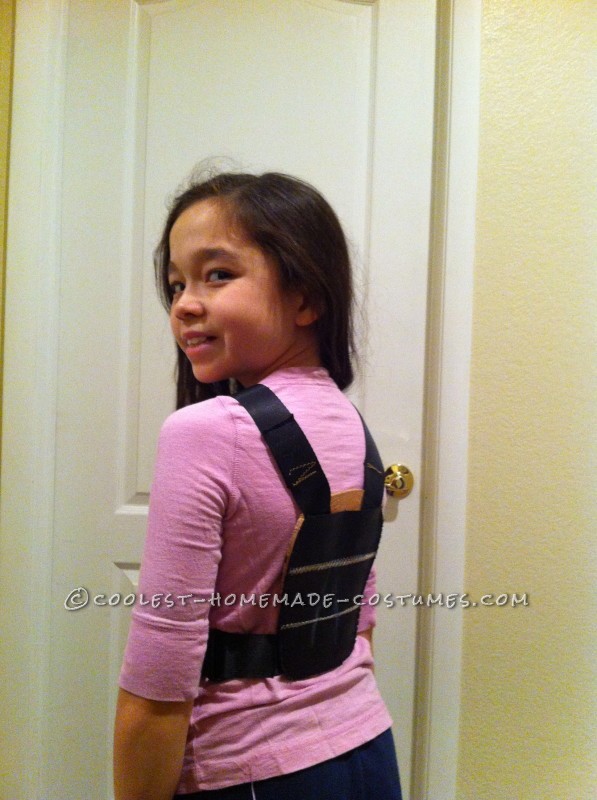 Harness support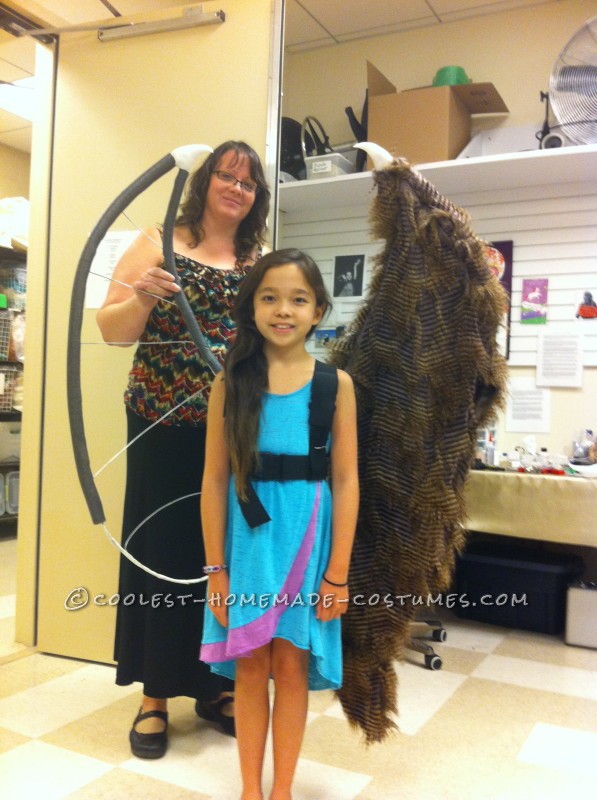 Taking Shape
Ducks and Turkeys and Roosters…Oh My!
Don't think for a moment that Daddy didn't get involved. Aiding in the construction and feathering was his domain.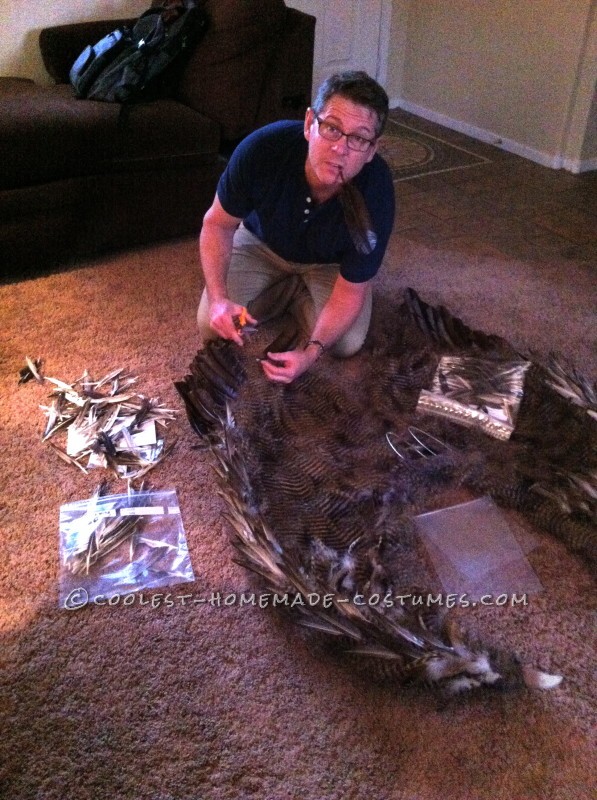 Too many feathers? Never!
The Beautiful Details
Another gifted artist, Aunty Christina, lent her make up wizardry to complete the look with facial contouring, hair, horn attachment and even latex ears!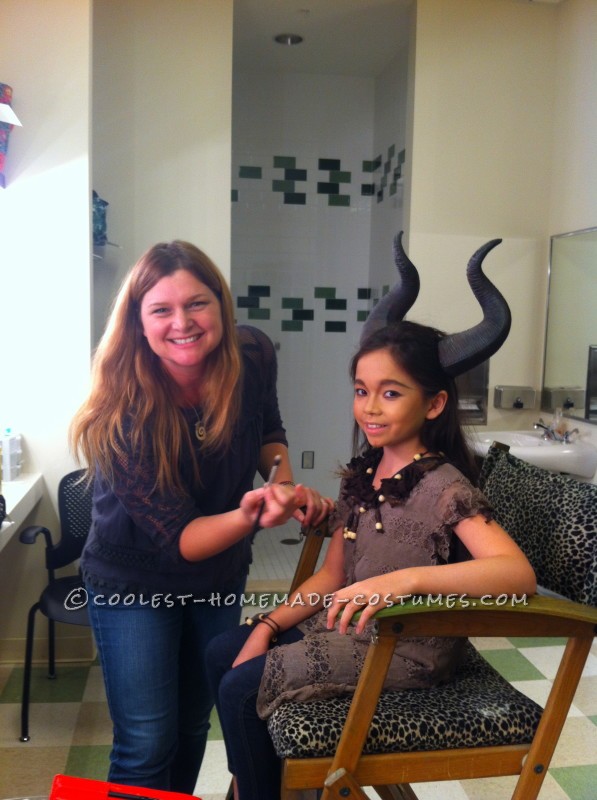 Final Touches
The Presentation
Despite rather gusty winds and those pesky doorways, walking in public was such a treat. So many people wanted pictures with Young Maleficent as we walked through local neighborhoods for trick-or-treating as well as a costume parade on infamous Fremont Street in Las Vegas, NV.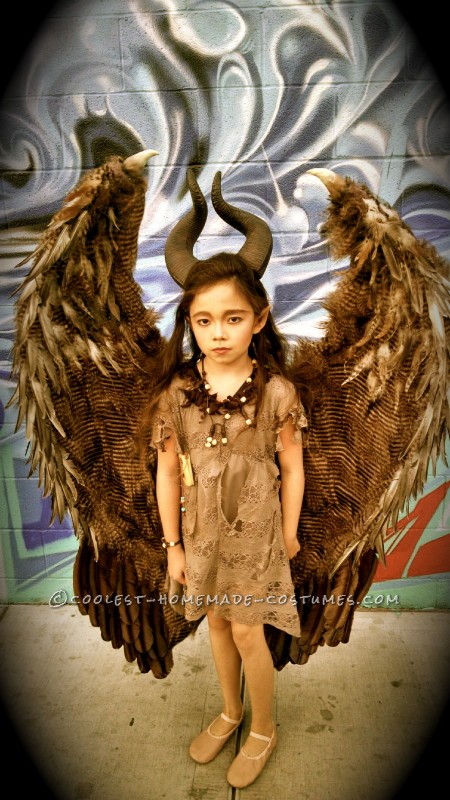 Magnificent Maleficent