The inspiration for this costume happened to coincide with my 25th High School Reunion. We all decided we really wished we could do a "prom do-over," because, well, we all remember prom.
When the last Maleficent film was released – a story of the sadness and rage that drives this dark fairy who never got invited to the party (hello, my entire prom experience! ) – I immediately thought "If she had HER 'do-over moment', what would Maleficent wear to the prom?" And this costume idea was born. Maleficent is about to get her sparkle on.
My most amusing moment in this costume was trying to get into the car, as the horns were quite tall and I had to sit at an angle. #darkfairyproblems.
My favorite moment in this costume was arriving at the Ball, stepping out of the car and greeting my high school friends (and frienemies) with a very sly, "Well Well." Quite satisfying, that.
It was a magical evening, indeed.
Maleficent's Head-piece: The Key To It All
Obviously, Maleficent's head-dress is everything, so I started there. I have never crafted "horns" of any kind before, so this involved a lot of trial and error. I sculpted the head-dress out of wrapped floral wire to get its basic shape, stuffed it with batting, then covered it with painter's tape. Soon, however, I realized that the horns were too heavy, as they kept sliding backwards off the wig head. So, I replaced the batting with scrunched up plastic shopping bags. Much lighter. (Yay, up-cycling!)
Once I had the shape, I covered it with several different kinds of sequined fabric and trim to give it depth and texture. And plenty of sparkle.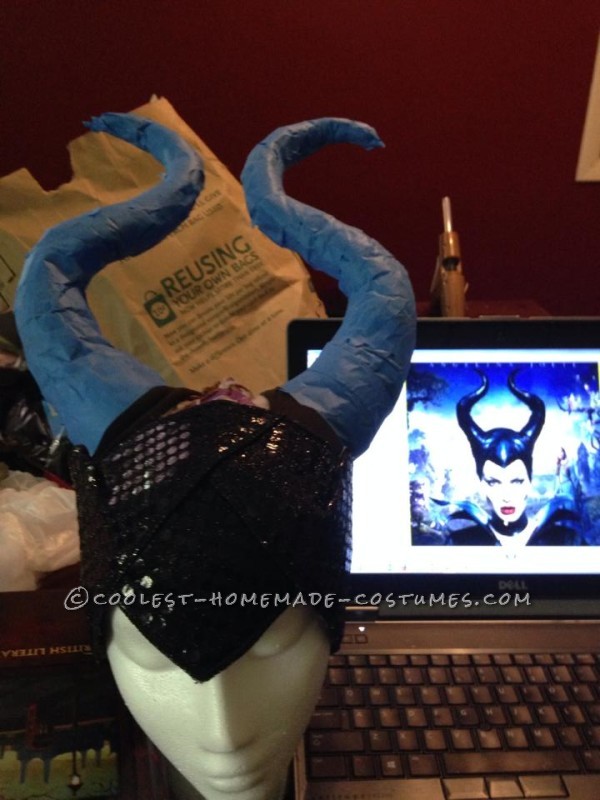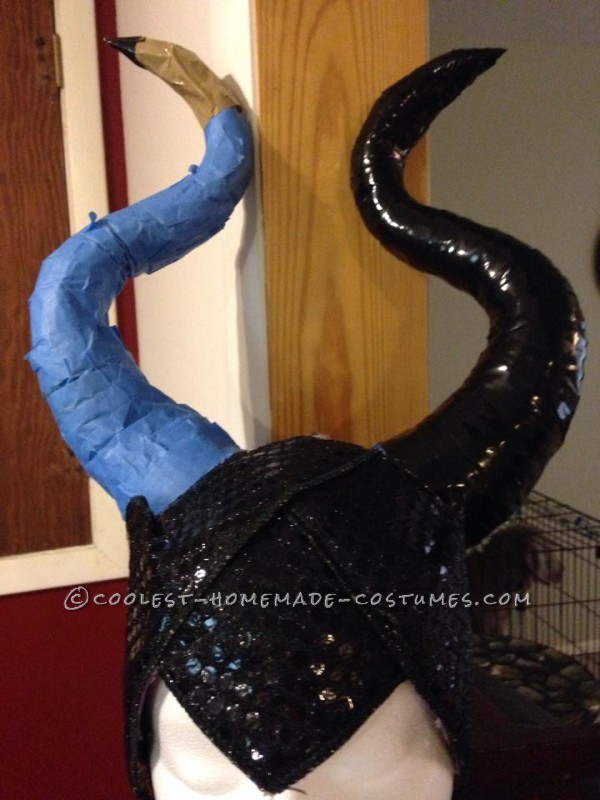 The Shoes!
Because ladies, in the end, it's really all about the shoes.
I wanted the shoes to "pop," so I added some strong ankle wraps made from craft foam and painted these formerly silver strappy sandals a bright and sparkly purple to match the collar scarf piece and the second tier of the cloak collar.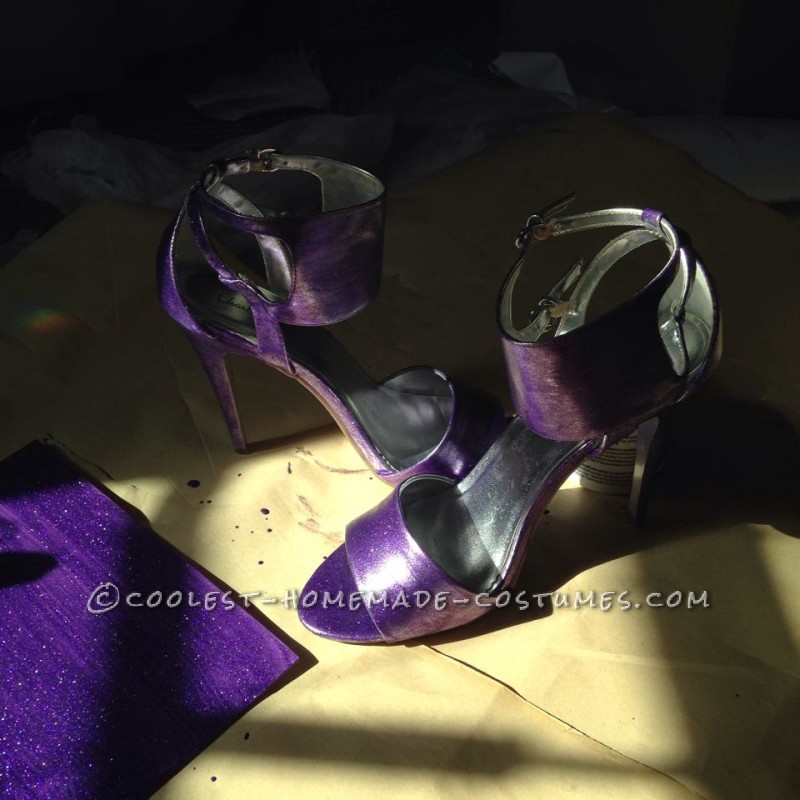 That Iconic Collar
Second only to her horns, Maleficent is known for that gorgeous two-tiered rimmed collar that frames her entire look. Thus, I needed some collar drama for her evening cloak. I used a similar method for the first tier as I used for the head-piece, sculpting the top layer out of wrapped floral wire and covering it with sequined fabric. The second tier I made from craft foam, which I painted and lined with matching fabric trim.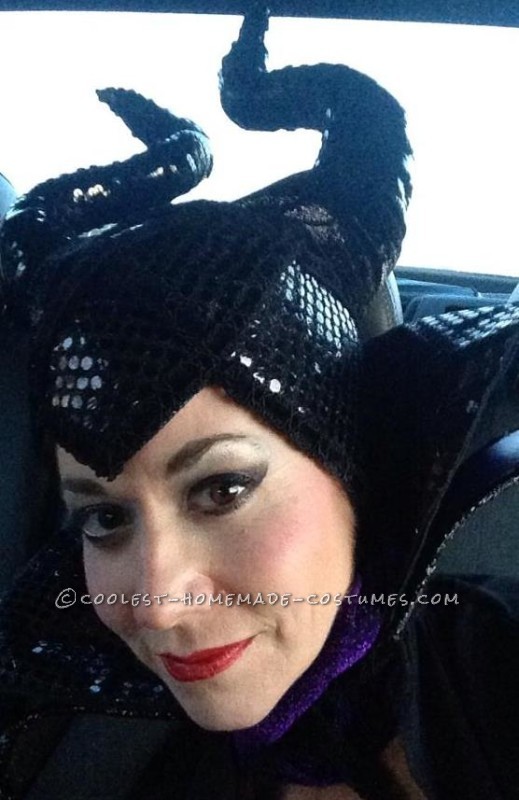 A Corsage for the Lady
The dress itself was the only piece of this costume that was not hand-crafted. A dear friend found it at Goodwill for $5.00. #winning
For the cloak, I cut and lined arm holes in sequined fabric to give it more of an "evening wrap" appearance and trimmed the gloves in similar fashion to mimic the shape of the collar.
The prom corsage was handmade from craft ribbon.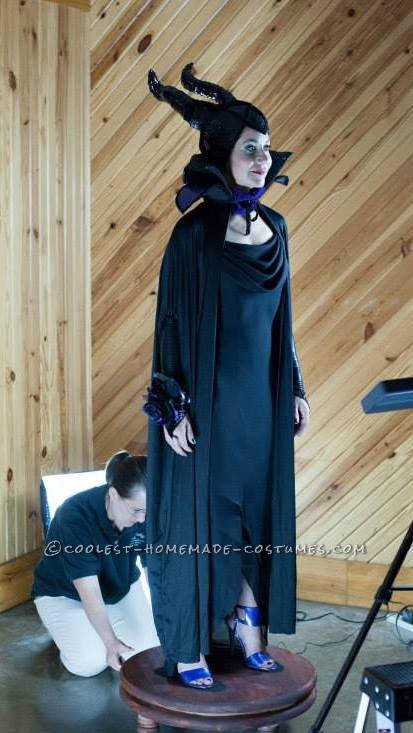 Maleficent in Action
And there she is.
Maleficent: Working her Dark Magic.