So, you and your squad can't agree on a costume. Instead of arguing, bring everyone together with the awesome Halloween group costumes on this page! Unique, hilarious and sexy in an understated way,  your only decision will be which photo to post on Instagram.
1. Creative Shark Week Girls Group Costume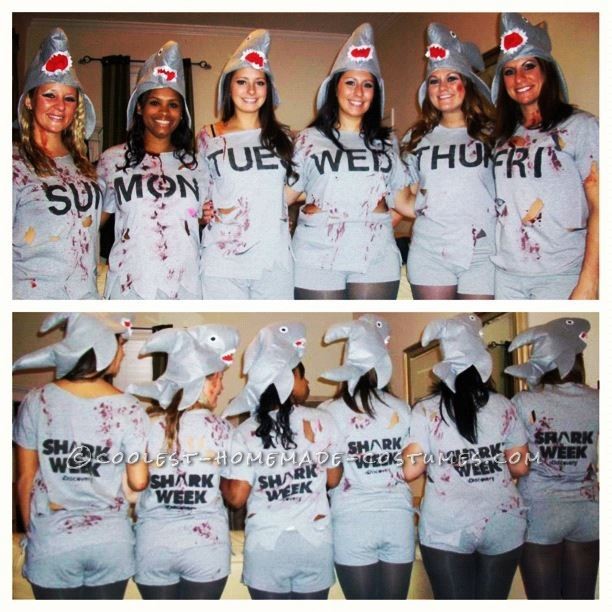 Here's a great example of five "extremely" opinionated girls, on a budget, preferring homemade over store-bought, and funny over sexy. Jessica and her friends came up with this cool Halloween Group Costume idea that cost about $16 each (and won $100 at a local bar's costume contest).
2. Teenage Mutant Ninja Turtles Girl Halloween Group Costumes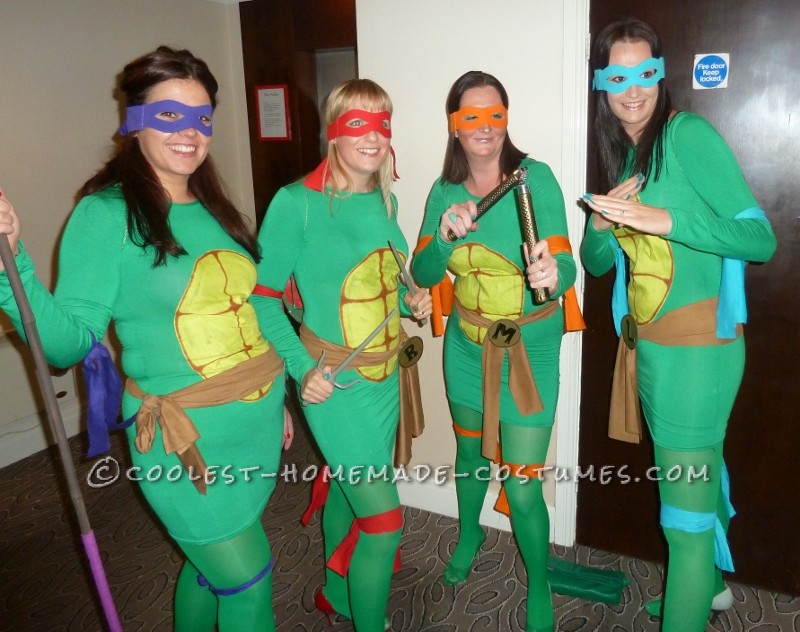 As Anna puts it, "we wanted something fun, but also a bit sexy, easy to make and really cheap too!" It took them a few days and less than $50 to put together this Cool All Girl Halloween Group Costume.
3. Troll Dolls Group Costume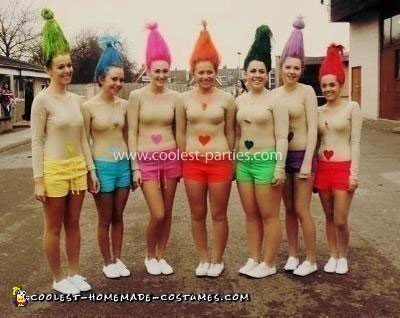 This is one of the easiest and colorful Group Costumes for a bunch of girls. Created by all of them!
4. Great Homemade Hocus Pocus Girls Group Costume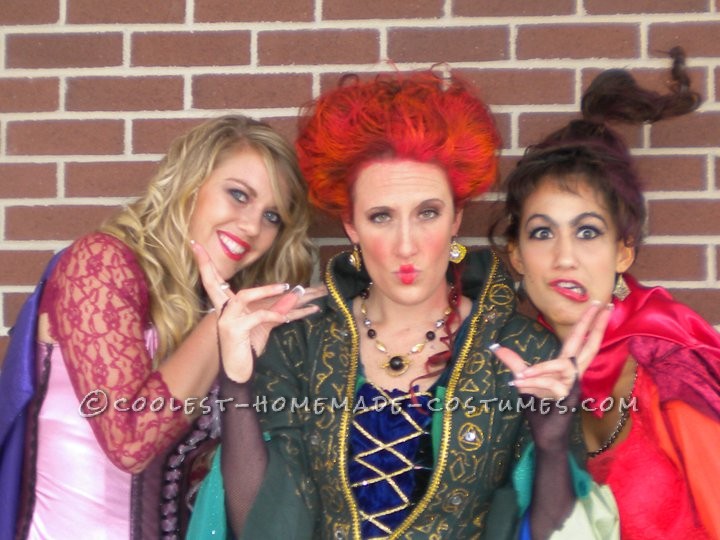 Once they decided what they'd be, Shannon and her two girlfriends spent all of September and October watching Hocus Pocus DAILY! They studied their characters not just to look like them but also to be able to act like them. None of them sew, and instead these costumes are all stapled.
5. Fantastic Female Disney Villains Group Costume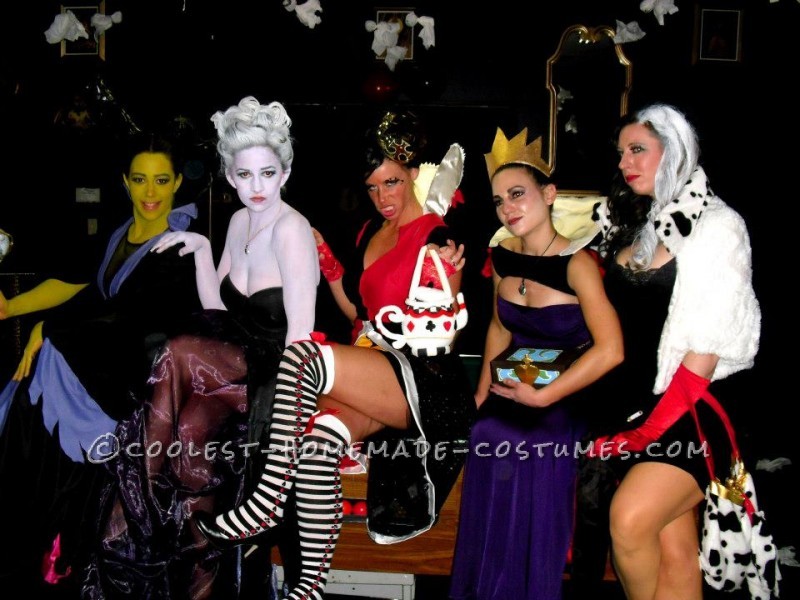 Jamie and her friends set a clear goal for their group Halloween costumes: If Disney's female villains had gone together to college, this is what they'd look like.
6. Coolest Play-Doh Group Costume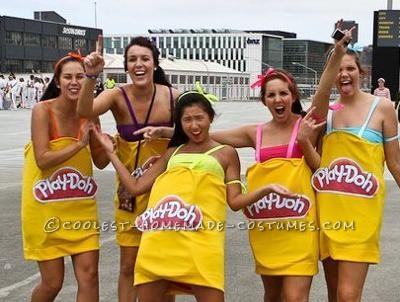 It took Celina and her friends about half a day to put together these easy cool Group Halloween Costumes, costing less than $20 all together.
7. Coolest Nuns Group Costume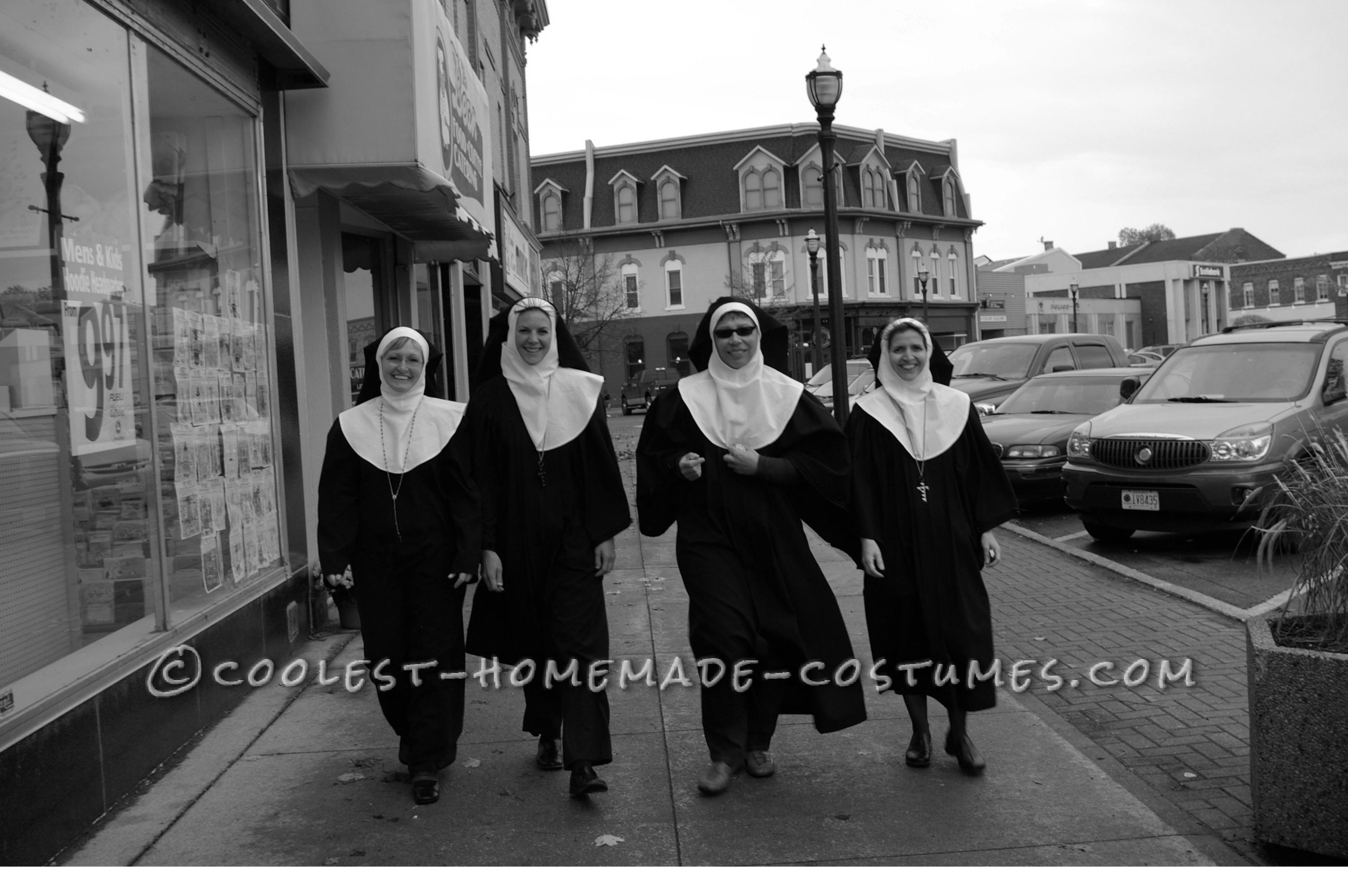 In Wendy's group there were 12 participants (although the only photo they have is this one). Upon seeing this Halloween group costume, people in their town were convinced that there was a Nun convention taking place!
8. Cute Homemade Superhero Halloween Group Costumes for Girls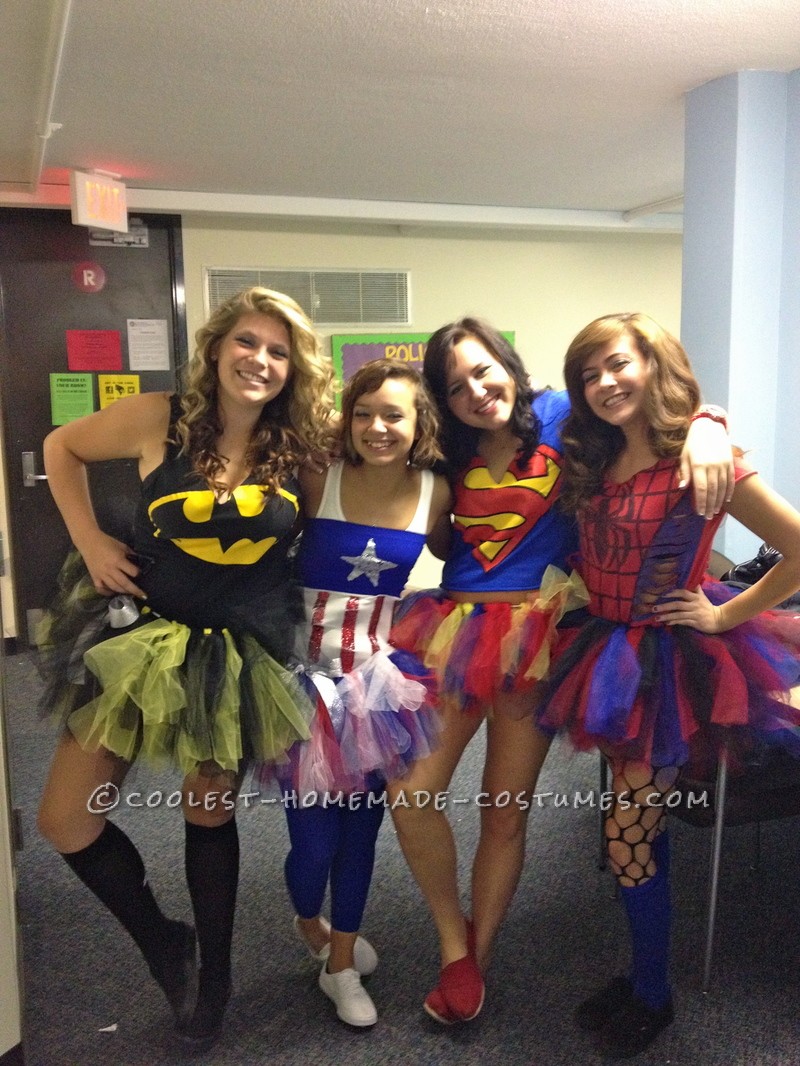 Colleen created this awesome Superhero Group Halloween Costumes for a bunch of girls! Because girls are definitely the ones with all the superpowers!
9. Easy Group Crayon Costume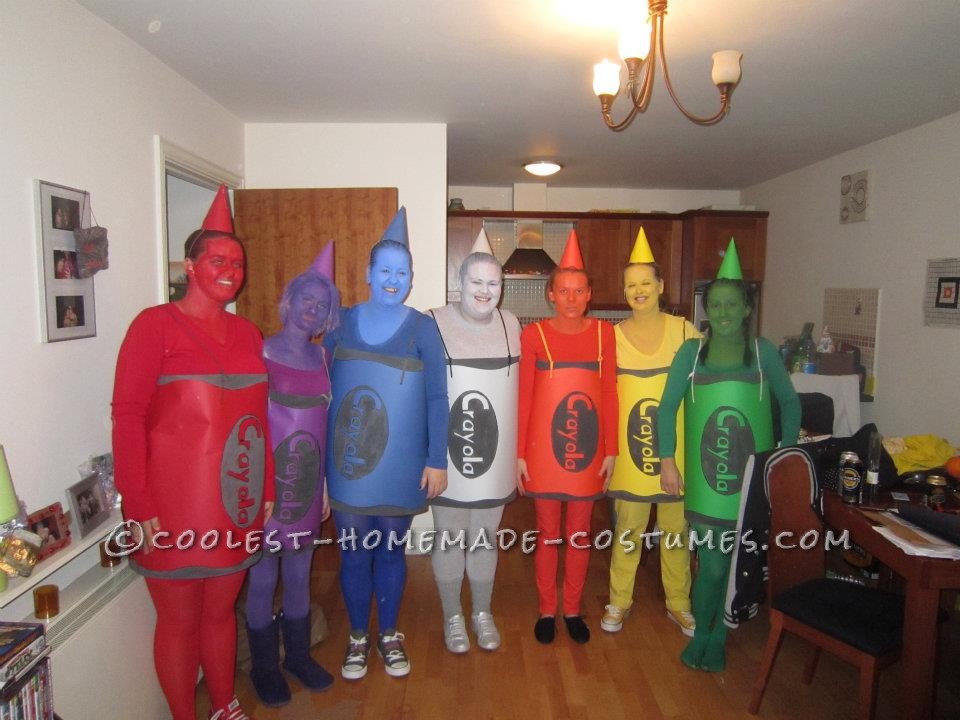 Lindsay and her friends' all-girl group costume was super-easy to make and cost all-together less than $20.
10. Coolest Homemade Daisy Chain Group Halloween Costume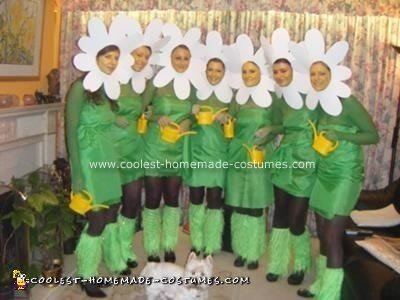 This is one of those Halloween group costume ideas that is a "guaranteed prize winner", as Rebecca put it. It's an original idea, fun, easy, and also very cheap to put together.
11. Cute and Fun 101 Dalmatians Girls Group Costume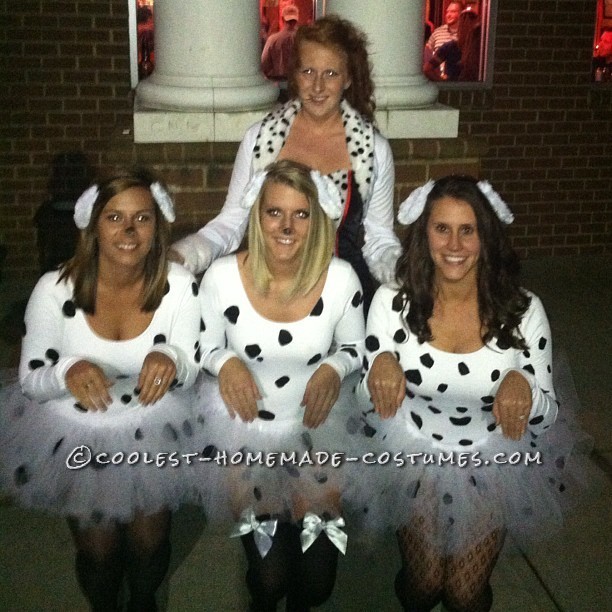 It took Sydney's group months to come up with this cool Halloween Group Costume idea, but only a few days to make it. And they thought of everything, even to add snaps to their leotards (like onesies) so it would be a "snap" to go the the restroom on their night out.