Take a look at the coolest homemade Rubik's Cube costume idea submitted to our annual Halloween Costume Contest. You'll also find loads of homemade costume ideas and DIY Halloween costume inspiration.
Costume by Shawn J., Dalton, GA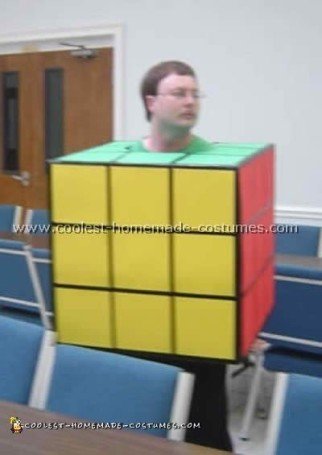 This was a real do it yourself Halloween costume and fun to make! Just find a large square box, colored construction paper and black electrical tape. Place the paper on the side and tape down with the black tape. With each side make sure your colors are lined up. Cut the top out for head and trim the top paper accordingly. Since the Rubik's cube is a "classic" everyone loved this idea!
Total Spent: $3