Crayon Costumes
Coolest 40+ Homemade Crayon Costumes
Stuck in a rut of black Halloween costumes? Bring color into your life with these vibrant homemade costumes. From Hot Magenta to Perinwinkle, get costume inspiration from your first drawing utensils. And enjoy this collection of awesome crayon costumes.
Who doesn't remember popping open a fresh box of Crayola crayons? Contained in a freshly opened yellow box of Crayola crayons, is the smell of childhood. It's no wonder the DIY costumes below evoke major nostalgia. You will also see that this homemade costume is a favorite among kids and adults alike.
In addition, these DIY costumes make the best group Halloween costumes. Choose your favorite crayon color and join friends or family for the most vivid homemade costume this year.
So, whether you are partial to Burnt Sienna or prefer a low-key Yellow Green, the only real question this Halloween is which costume color you will choose!
Crayon Costume Sub-Categories
Latest DIY Crayon Costumes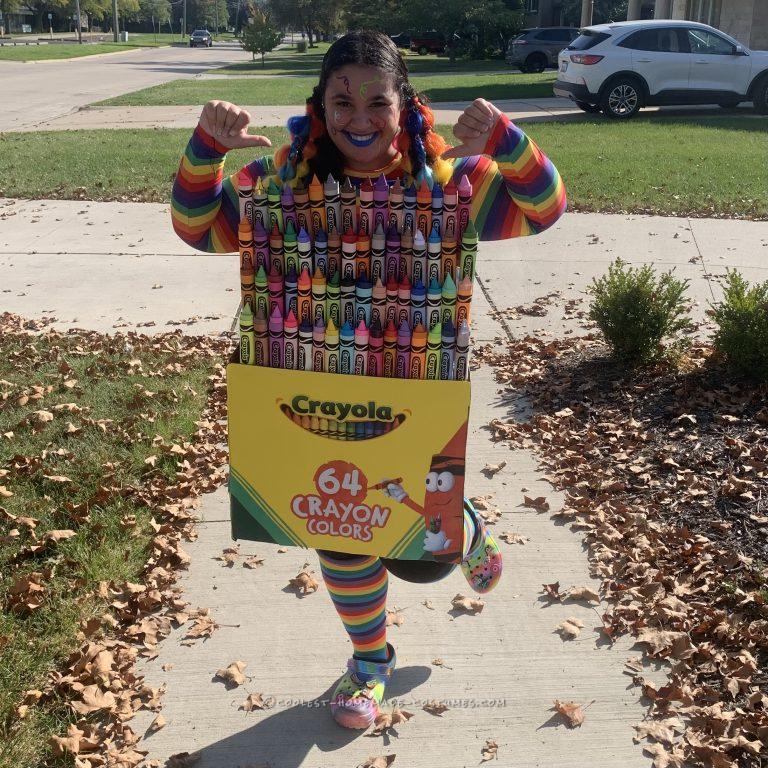 Halloween, for me, is a time to unleash my creativity and have fun dressing up in unique and eye-catching costumes. Since high school, I've been designing and making my own costumes, not only to save money but also to reap the compliments that come with putting in the extra effort. This year, I decided to … Read more