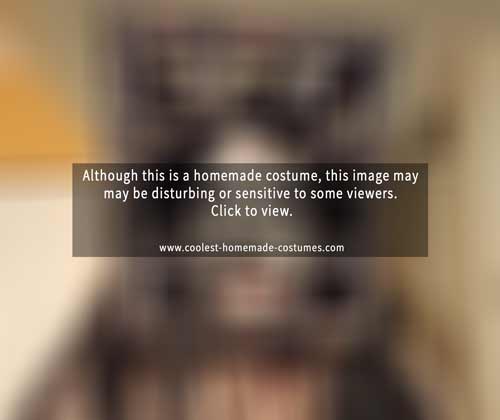 I was scrolling through Youtube one day and saw this awesome masquerade mask idea as a DIY tutorial. After that I knew that this bloody masquerade couple costume was something I needed to make!
For the outfits I just threw on a black cocktail dress, and for my boyfriends I bought a cheap cape and long sleeve white button up from a thrift store. So easy!
The masks were a little trickier. I found them at a craft store & cut them up to fit our faces to our liking. I had never used scar wax before, but that's what went on top of the mask in a thin layer for the skin effect. Liquid latex was applied on top so it would stay in place. Last was the blood along the edges of the mask!
After this step came the face makeup. For this step I used toilet paper (where the outline of the mask sits), cotton balls (to give the face a more thick gooey effect), and lots of sfx makeup and more fake blood!
Our couple costumes turned out to be a hit it and we ended up winning the Halloween costume contest that night! :)