I decided it would be fun to make a extra large witch head for Halloween this year. First I thought I would do paper mache, but ended up doing Plaster of Paris.
First, I took a large punching balloon and covered it with strips of newspaper dipped in plaster. I did a few coatings of this to make it strong. Then I balled up newspaper into the shapes for the nose, cheeks, chin, and brows and used masking tape to hold their form. I dipped those in plaster and attached them to the head. I added more strips over the features and tried to smooth it out. The head was still pretty bumpy when I finished, but I think it was just fine since a witch is probably all wrinkly  anyway!
The most fun was getting to paint the head! I used green acrylic paint for the face and added black around the eyes and for wrinkles. I painted the eyes a pale blue and made them smaller which I thought would be creepier. I then attached a wig I picked up at the thrift store and cut off a few strains of hair for the eyebrows and for the hairy warts. I cut a hole in the mouth to look out of and a hole at the bottom of the head. The head ended up being very heavy and wasn't something you could wear all night. Luckily, I was just wearing it around trick or treating and for a few pictures. Next time I would definitely do paper mache because I think that would of been much lighter.
Lastly, I bought a black dress at the thrift store and my outfit was complete! Everyone got a real kick out of my giant witch head and loved that I made it myself!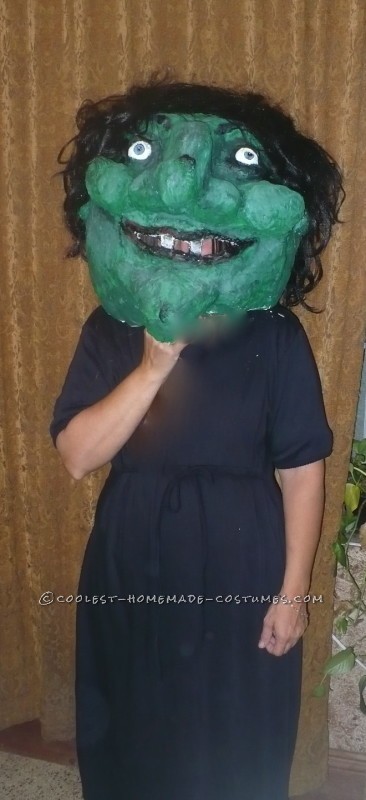 Adding Plaster Features
I didn't think to take pictures until I got to this point on my head. I started with a big punch balloon and added strips of newspaper dipped in plaster until I had a nice solid head. Then I started making features by balling up newspaper and sticking them on with the plaster.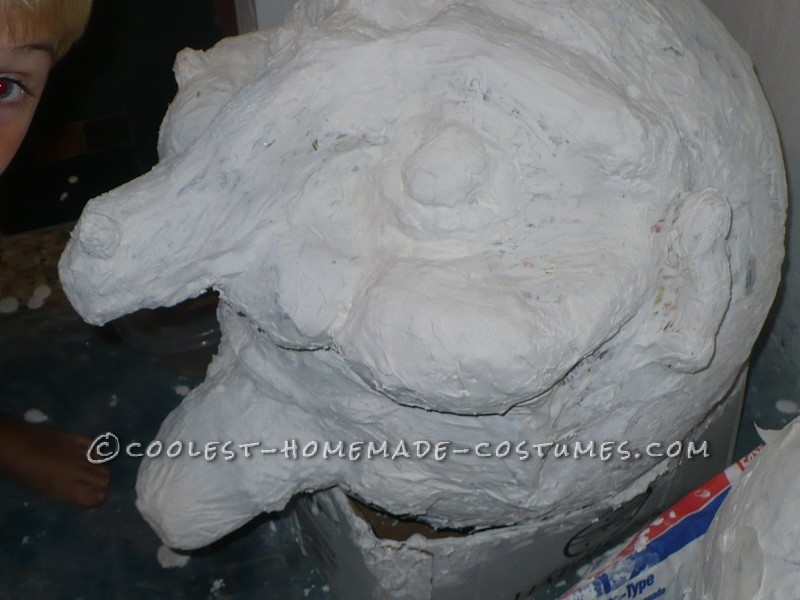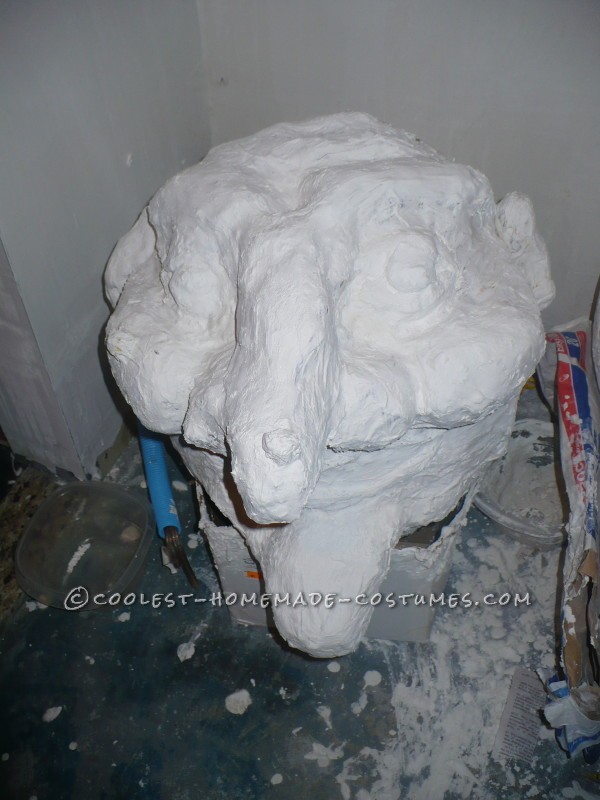 ADD Paint
The most fun was getting to paint this! I used green and black Acrylics for most of the face.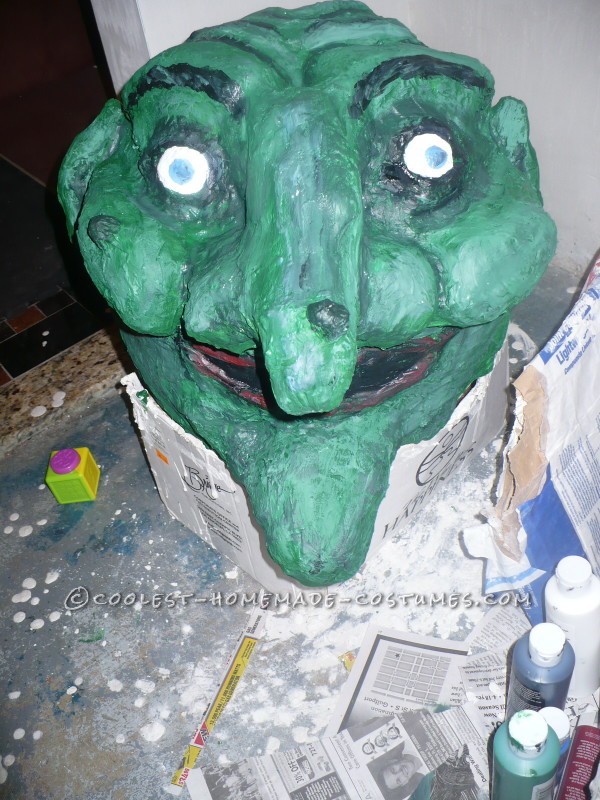 Finishing head
Last step was to add the wig, eyebrows, and hairy warts. I then cut a opening in the mouth to see out of and a hole for my head to go through.