I asked my 8 yr old daughter Trinity what she wanted to be for Halloween, she replied with "a cemetery angel" – a challenge was made!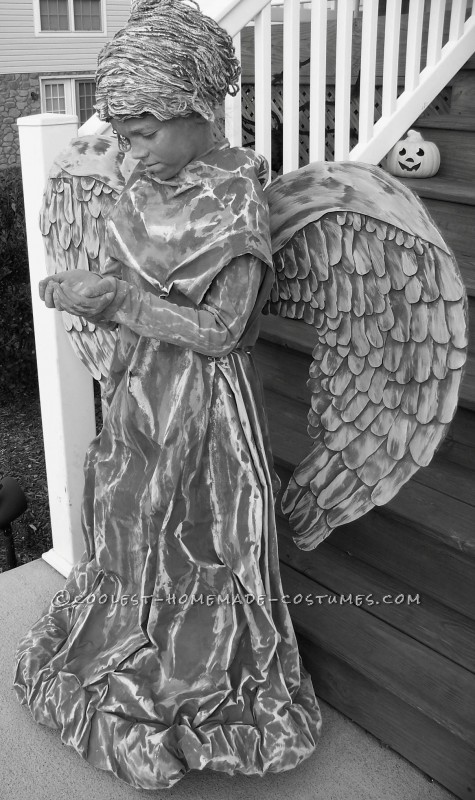 I bought 2 pieces of foam core board to use as the wings, free handed the wing shape and cut out with a box cutter. I used craft foam pieces and free handed the feathers, cut each one individually and glued to the board (wings). I used an old sheet, fitted to my daughter, and safety-pinned in various locations to give it a 'gathered' look. Then I used 2 shades of gray (a medium and a light) and used a white paint to highlight certain areas. The paint naturally makes the sheet stiff which aids in the appearance of concrete. The bottom of the skirt was stuffed with stiff magazine pages.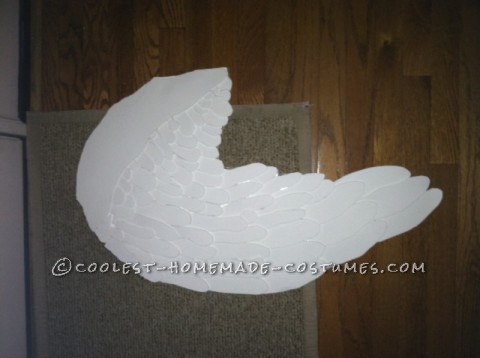 Her hairpiece is made of yarn, also painted the various grays and white to match the wings and dress. The yarn I glued onto a shower cap. She had an old white turtle neck I used to go under the dress and painted it gray.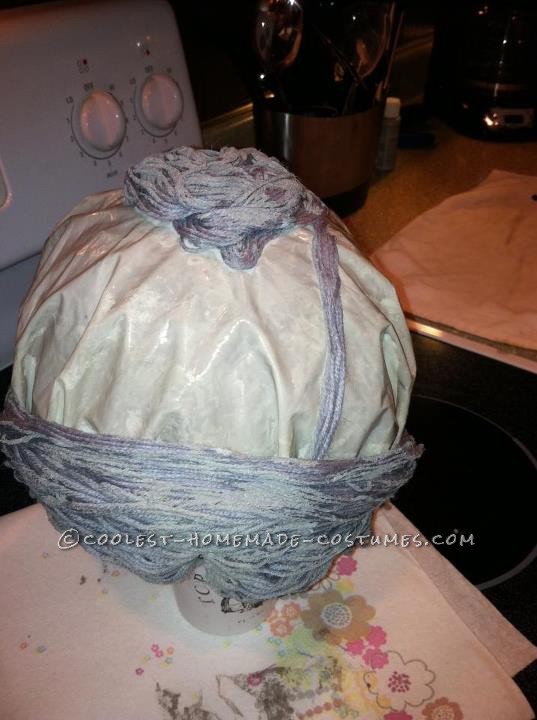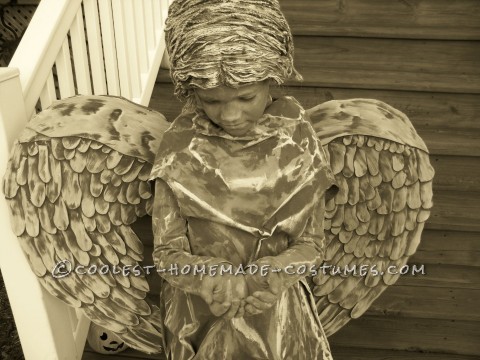 I took an old wire coat hanger and cut it in the middle of the straight part and stuck each piece in each wing and used the hook to hook onto twine that I had fitted around my daughter (this of course when under the dress/out of sight).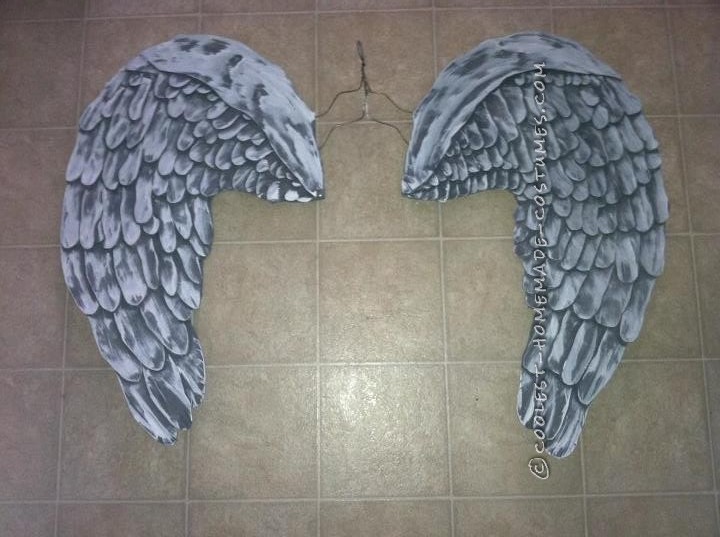 The wings were quite heavy for her but she pulled it off! I also used the fabric paint (the grays) to paint her face and arms/hands (everything that was exposed because she needed to look concrete).
I have never had so many compliments and EVERYONE loved her costume! I began working on her costume in August and finished about a week before Halloween. It is a slow but very creative process. I loved it!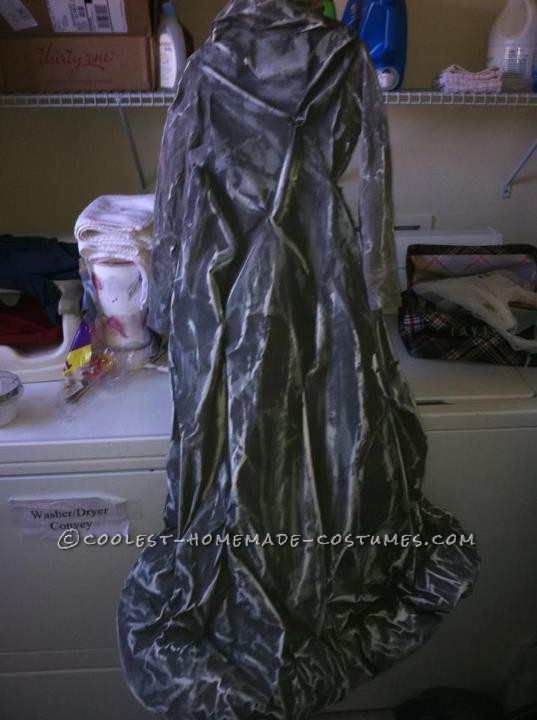 In her pictures, you'll see her as a "weeping angel" and an angel catching the tears of the mourners. She totally played the part and in the picture of all 3 of my kids, we'd told her not to smile (I assure you thought she was happy).