We decided to make our 10 month old son Maverick from Top Gun for Halloween 2014, and since he isn't walking yet, we transformed a little plastic push buggy into a huge F-14 Tomcat fighter jet. All in all, probably $60 spent on this costume. Our son LOVED riding around in it and it was a big hit.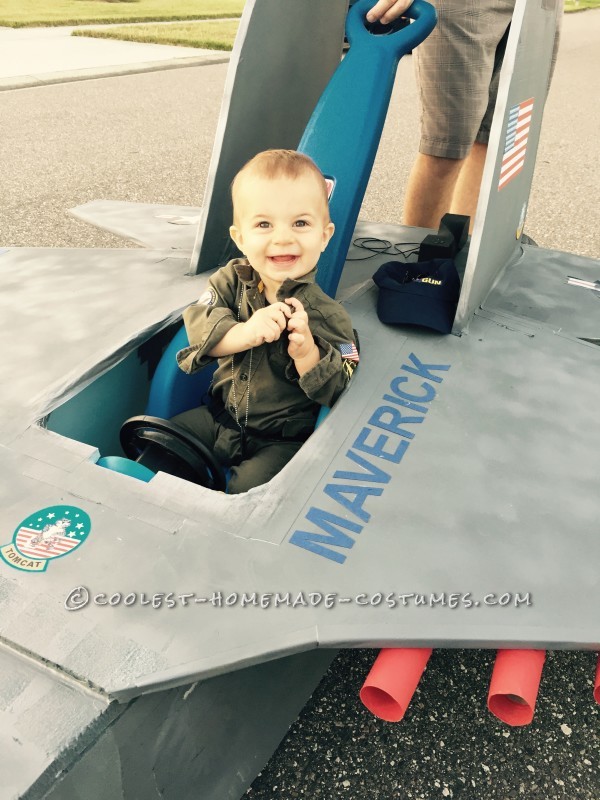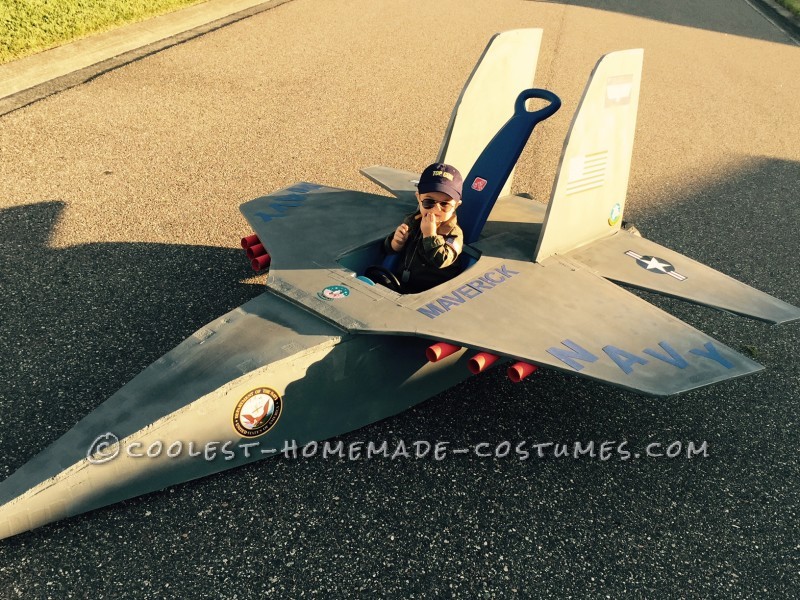 The flight suit
The outfit was simple enough- a green jumpsuit I found online and then I printed iron on transfers of the Top Gun logo, the Maverick name badge and some Navy seals to iron onto the outfit and onto a plain navy ball cap. I ordered a cheap pair of aviator sunglasses and some dog tags.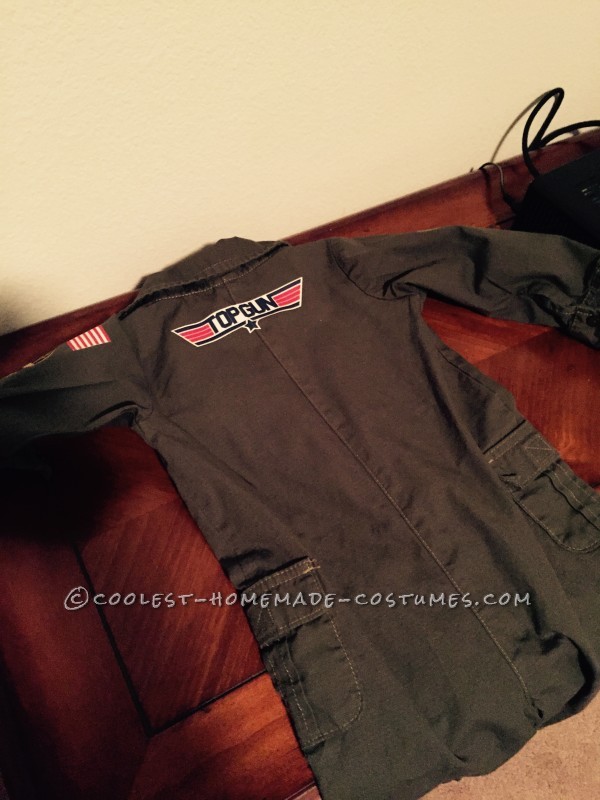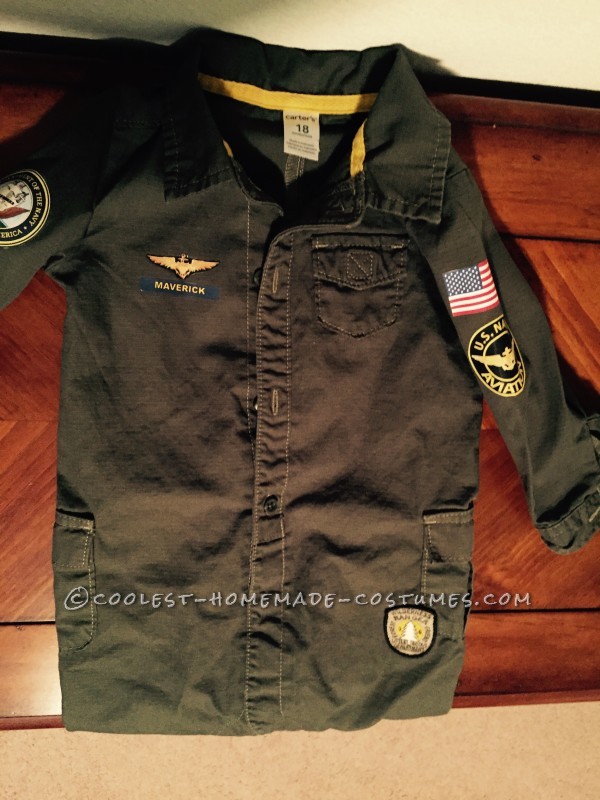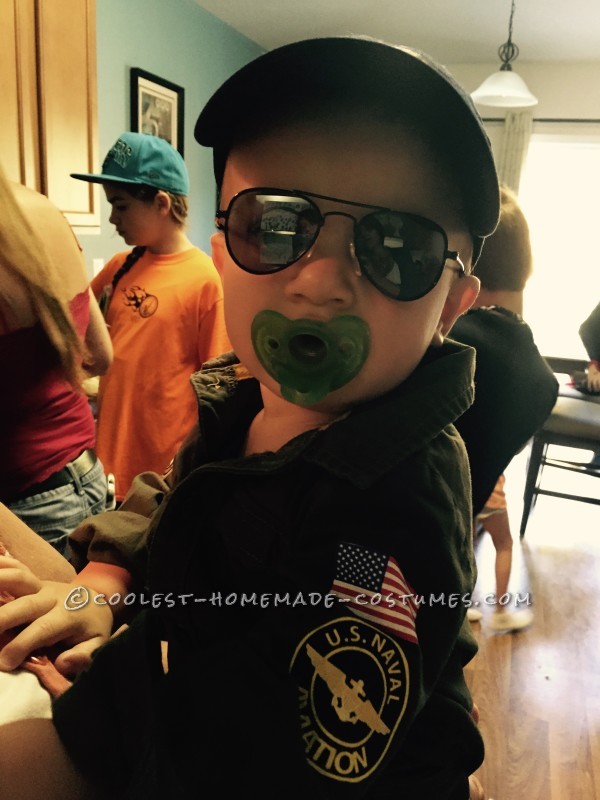 The fighter jet
For the plane, the base it fits over is a small blue plastic push buggy that kids ride in, we just happened to have one. We used cardboard to provide a structure for the Styrofoam to fit over and then just cut pieces of Styrofoam sheets to form the plane structure. We taped it together with duct tape first, but then went back and glued it. The engines were just cardboard rolled in tube shapes, painted black and then we put LED lights inside to make them look like they were ignited. The missiles were toilet paper rolls painted red. We painted the jet gray and I printed stickers of various Navy logos and seals to glue on. We put some red blinking lights on the tail, which were actually the light up reindeer noses that you see in the Christmas section. The final touch was our I-Pod with the Top Gun soundtrack playing in the back.