Take a look at the coolest homemade Spaceballs costumes submitted to our annual Halloween Costume Contest. You'll also find loads of homemade costume ideas and DIY Halloween costume inspiration.
Costume by Jason S., Cutchogue, NY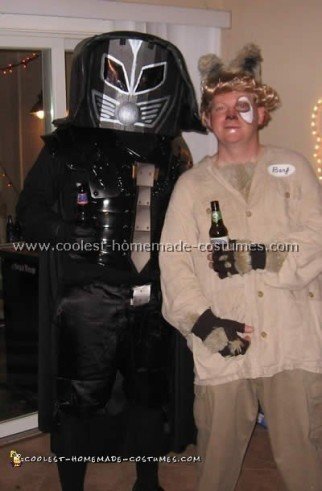 Our idea for Spaceballs costumes started with watching the movie Spaceballs in July. I had to be lord helmet for Halloween. I started with quarter inch chicken wire as the base for the helmet, bent it into shape, made some cuts for the corners then proceeded to paper Mache the entire thing inside and out two times.
I had some old gladiator costume and painted the chest piece and shoulder pads with black spray paint. Then made face piece out of pizza box with window tint for the eyes so I could see. Bought some Batman gloves, cape, made tie from old belt and lots of Velcro!
Total Spent: $55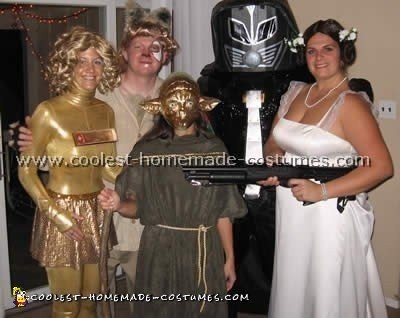 Costume by Danielle B., Patchogue, NY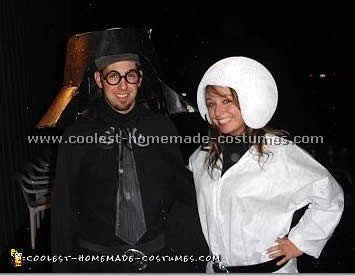 From the movie Space Balls the Star Wars parody, my boyfriend was "Dark Helmet" and I was a "Space Ball". Our Spaceballs costumes were completely homemade including a painter's jumpsuit, Styrofoam and cardboard helmets and cape made out of on old nightgown from a thrift store.
We spent about a month preparing these costumes and I must say it was well worth it.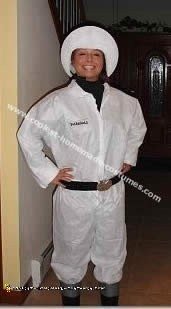 Total Spent: $30
Costume by Jay C., Bethesda, MD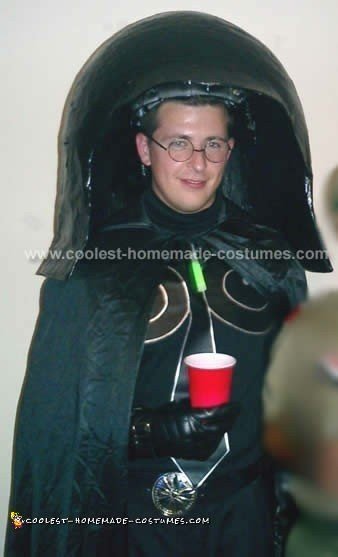 I originally got the idea after watching the Spaceballs DVD. I didn't run into any other ready-made Spaceballs costumes.
This Dark Helmet costume took me about month and a half to make and put together. The materials I used for the helmet were newspaper, wall paper, glue one large balloon, one white hard hat, one can of black spray paint, and one can of Great Stuff sealant for the mask. I also used cardboard from a box, a stainless steel sink strainer and car window tint for the clothing. I got vinyl from a fabric store, sliver ink pen, a Count Dracula cape, fake glasses, long sleeve gloves and a ring pop as my Schwartz ring.
Total Spent: $50