For Halloween this year I wanted to be something super scary. I always go a little too far with costumes, but this scary headless Marie Antoinette homemade Halloween costume (though it doesn't look it) was incredibly easy, very light and comfortable! I completed the entire costume in a day, and have developed some tricks and tips so that you can make it in a less rushed time and have it turn out even better!
What you will need:
1. Fancy dress (and any extra material or thread you may need for sewing)
2. Industrial foam
3. Mannequin
4. Mould release agent
5. Dowels (wooden or plastic)
6. Duct-tape
7. Small Backpack
8. Fake arms (or simply fill some long gloves with stuffing and sew them to the inside of your sleeves)
9. Paint/paint prushes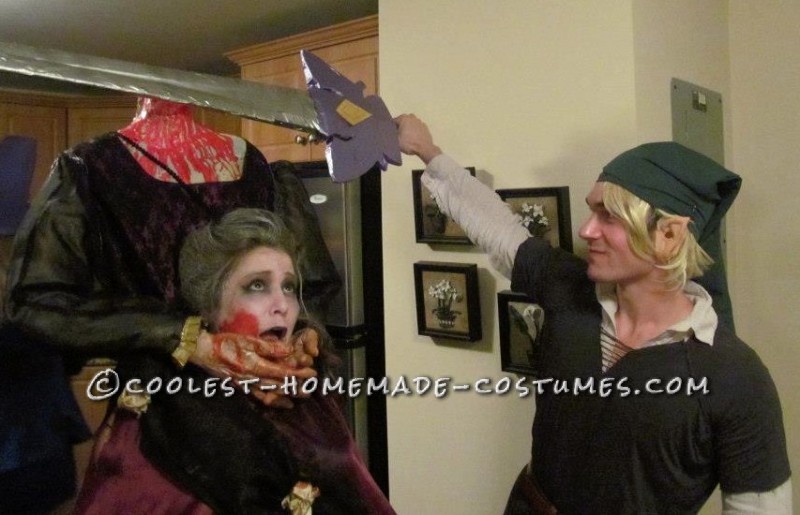 Find a mannequin!
I found this mannequin for 15 dollars on kijiji! Craigslist would also be a great option!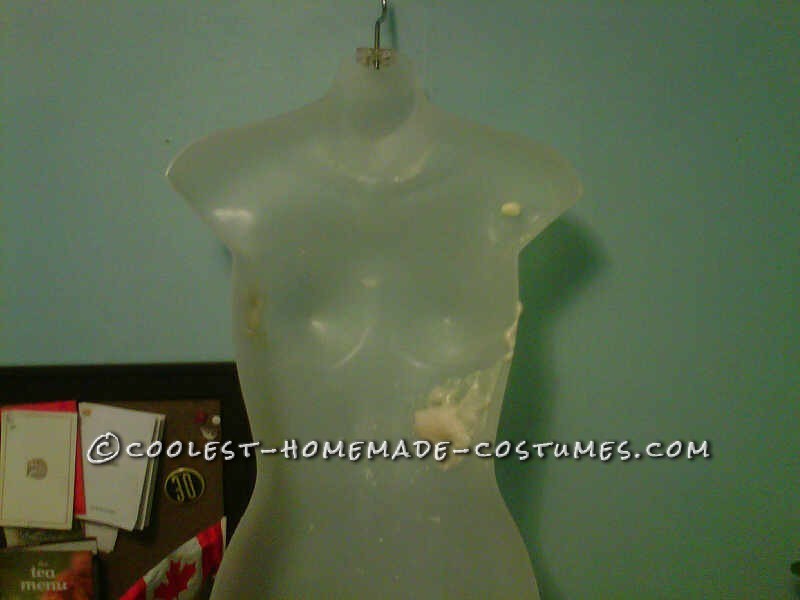 Fill the mannequin with industrial foam
At your local home hardware you can find industrial foam for about six dollars. However, you must go to a craft store and find a mould release agent. I used this one by Castin' Craft.
Spray the inside of the mannequin with the mould release agent until about the waistline, and let it dry.
When the release agent is dry, spray it with industrial foam (ONLY ONE LAYER – I made the mistake of filling the entire mannequin right away and it took an extra long time to dry. Once your layer is dry, keep adding layer by layer until the mannequin is full.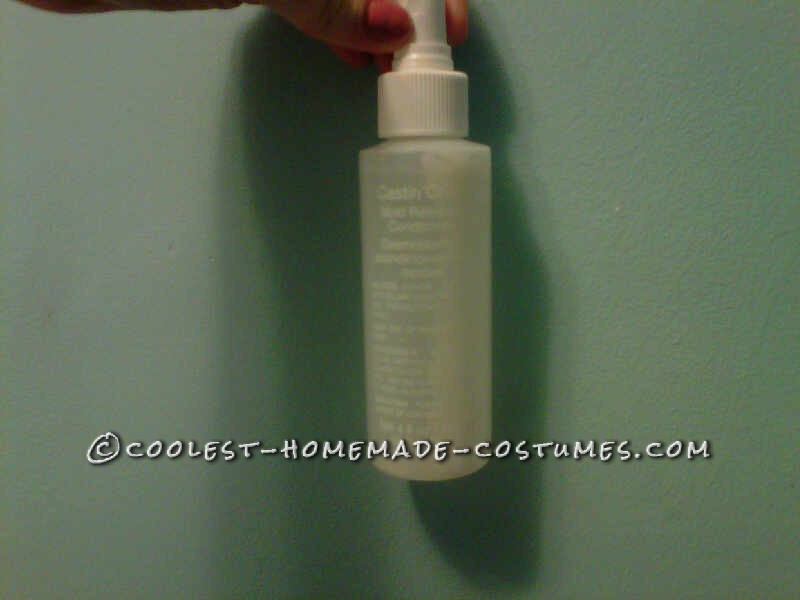 Paint foam and attach to backpack
Carefully remove the foam from the mannequin and then paint the body as you would like. I used acrylic paints, a bone color and mixed some blue in it around the collarbone to give it a deadish look. Then I used a metallic red dripping it along the neck. Then paint in your white spinal cord on the neck.
Get either 2 wooden dowels or plastic dowels (I used two plastic dowels from old devil costumes pitchforks) and push them about 4 inches into the bottom of the foam.
Attach securely with duct-tape and put inside a simple cloth backpack (mine had those adjustable rope straps. Then pull the ropes of your backpack tight, and secure with more duct-tape. Make sure the straps are facing the same direction as the front of your Marie Antoinette bodice.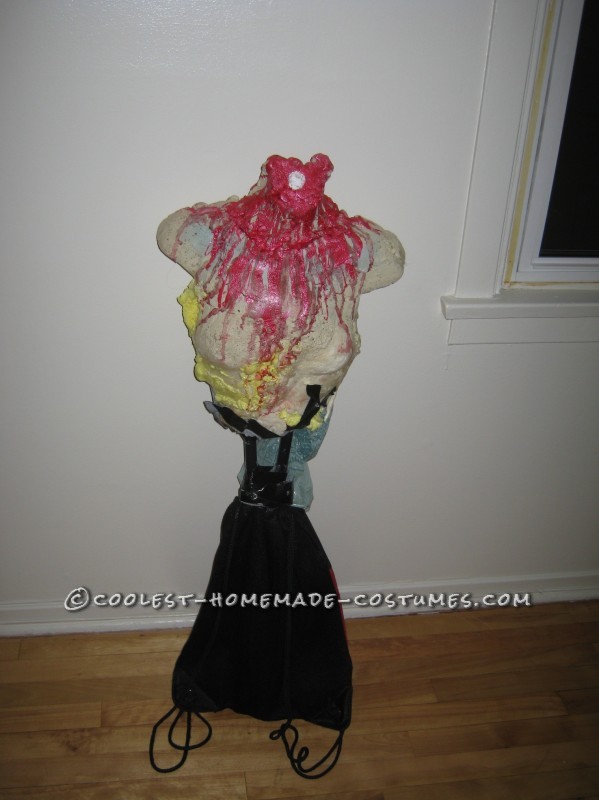 Make Dress and Attach Arms
Found this dress at a thrift store for 7 dollars. It had a shawl and the purse together with the dress and there was a sheer black overlay over the dress skirt. The dress was originally strapless. I removed the black overlay and used it to make the outer portion of the sleeve and rushing, and made the inner portion of the sleeve with a gold nightgown I found at the same salvation army for 4 dollars. You can find a simply sleeve shape online.
Cut out the sleeves and sew them together, then attach them to the dress (or simply find a dress that already has sleeves). I added the shawl portion to the bottom of the dress for length. I added the rushing and rosettes from the extra material I had left over. My sewing machine is broken so I just sewed everything by hand!
Have someone help you try the dress on and then find the appropriate height and place to cut a hole in your dress for your head.
I then put the arms in the sleeves (I found them at the dollar store) made them look a little more white/dead and full of blood. I held the hands together with string the second time I wore this costume because the first time they kept falling apart.
If you like you can also cut arm holes for your arms. I did and it was very useful!
I hope you enjoy your awesome costume, it was a huge hit with friends and strangers for me!