Garden and insect costumes are so brilliant. Think of everything you love about the outdoors just without the dirt, slime and creepy crawlies. Truly, the Halloween costume ideas featured in this impressive collection will stun you with their beauty.
One extremely popular costume choice in this section are lovely butterfly costumes. Especially noteworthy are the awesome glow-in-the-dark wings people have made here. They have kindly shared their DIY costume secrets so you can try them at home.
Of course, no garden would be complete without a scarecrow. The scarecrow costumes here are more than just clothes stuffed hay. It's amazing to see the unique and artistic takes on each one. In addition, you will find spiders and spider webs, snails and even praying mantises.
Even more ideas include flowers, trees and garden ornaments. Enjoy this rustic inspired DIY costume section, and connect to your wilder, natural side!
---
Latest Garden and Insect Costumes
---
---

---
Featured Garden and Insect Halloween Costume Ideas
---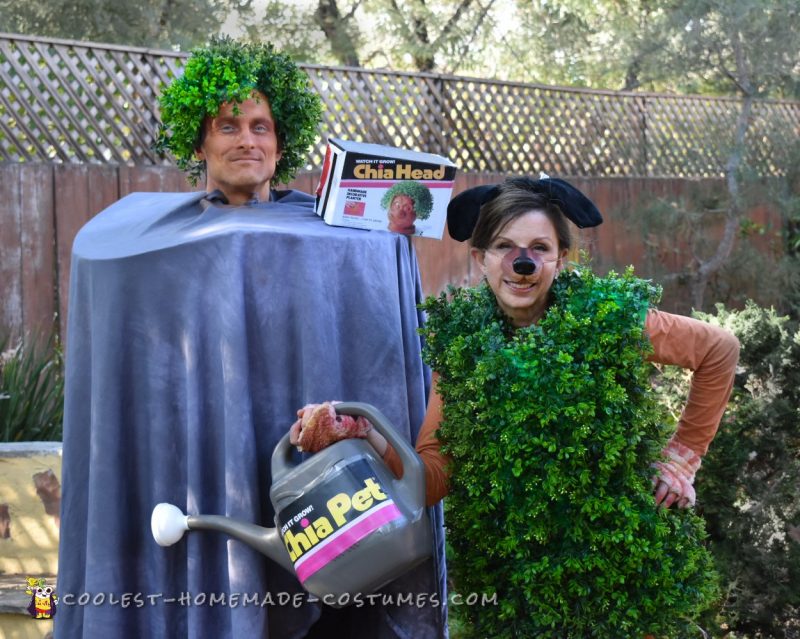 I wanted to create a couple's costume for my husband Philip and myself that was different and funny – here's our Chia head and Chia Pet costume. Plus…who doesn't love 80's nostalgia. I started off by making the Chia head. Then I spray painted a bald cap green with paint I already had. I bought a bald cap for $5 and two artificial vines from the craft store 2x $8 with my coupon. Read more »
---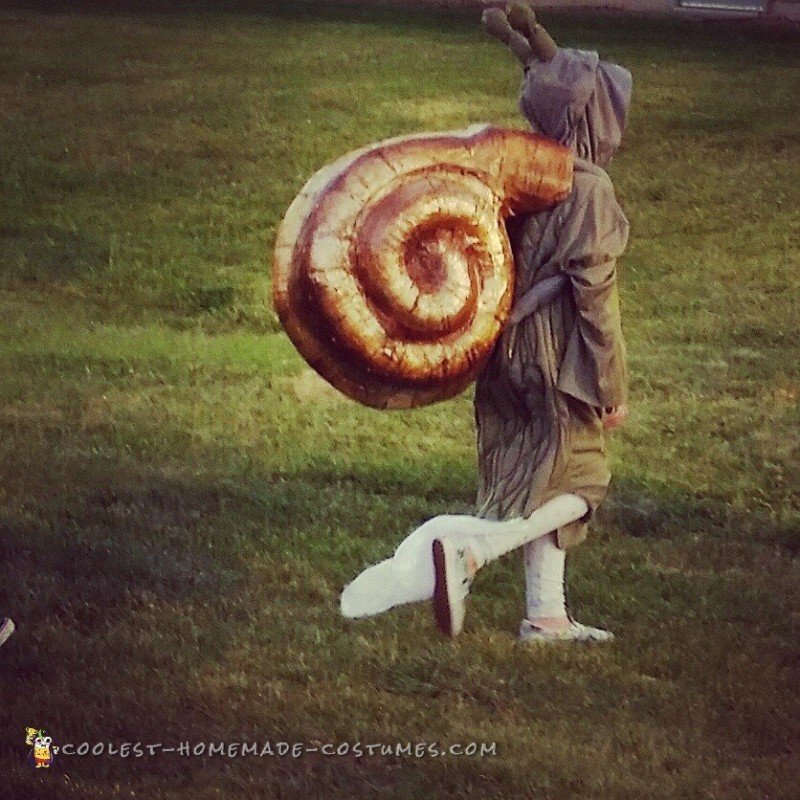 My 4 kids have always loved building and creating things, especially my youngest. Halloween has long been her favorite holiday. We get to build, paint and sew her costume (which then become part of the ever growing dress-up collection). This last year has seen her develop an obsession with snails. She builds homes for them, feeds them, etc. She even competes with her brothers to see how many she can stick on her face! Read more »
---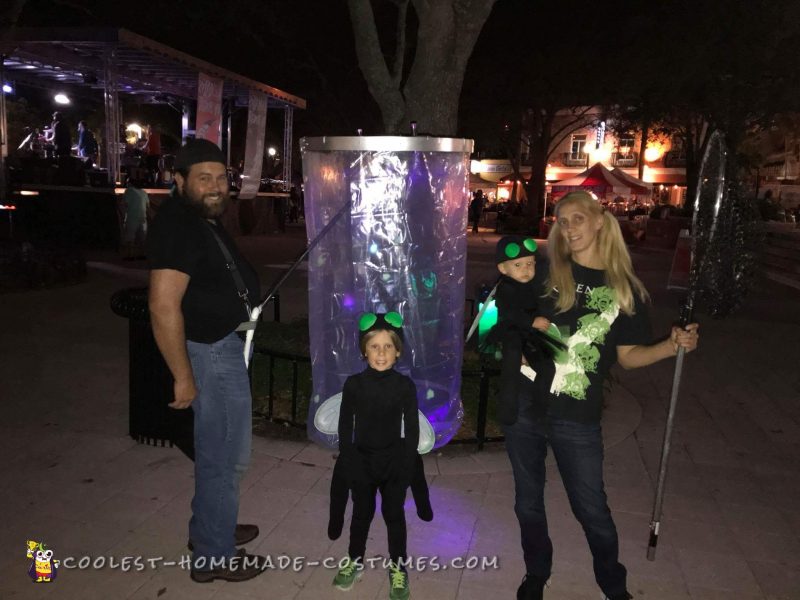 We started by trying to think of a family costume idea with things that light up and I came up with lightning bugs. Then we started to figure out what goes with lightning bugs that everyone could be and we came up with a little girl catching lightning bugs in a jar. I was the little girl, my husband was the jar and our kids were the lightning bugs. Read more »
---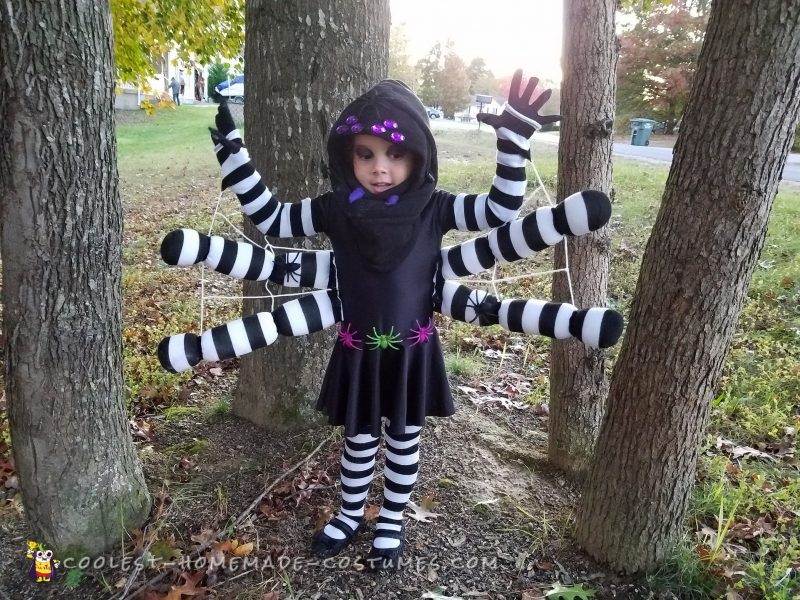 Here's the story behind making my child's DIY toddler spider costume. She may only be three, but she knows exactly what she wants. Long before Halloween, I anticipated she wanted to be Twilight Sparkle from My Little Pony. She loves that show. But then two months prior to Halloween, she decided that she wanted to be a spider (thank you Curious George Boo Fest Movie)! Honestly, I was as excited… Read more »
---