So Halloween is NOT one of my favorite holidays at all.  However, the way I get through it is to create very creative costumes.  It's my favorite.  About a month or two ago, I started thinking of what I could do this year.  (Last year I was Kate Middleton with a Prince William cardboard cutout, which I didn't think was possible to beat).  A light bulb then went off in my head and I proposed this idea to my boyfriend, Dave, who is such a great sport, agreed.  What if we painted our entire body like Gotye and Kimbra – Somebody that I used to know.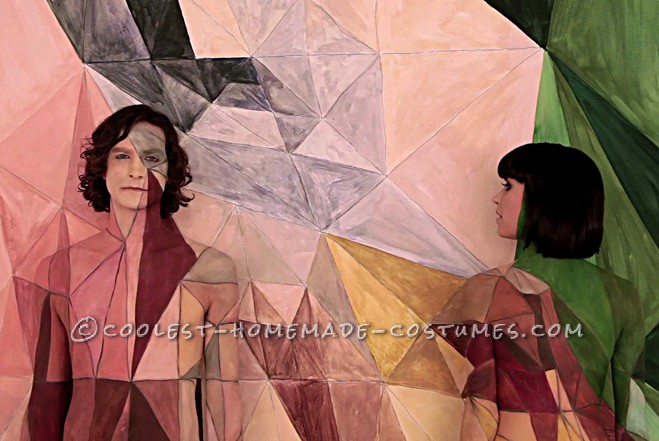 This was our inspiration
Time to get to work
A few weeks beforehand we started gathering supplies – body paint, fabric paint, nude colored tight clothing (yes, I wore spanx for the first time), and wigs – which is a story within itself… ask for details it's quite funny).  So finally, the day came to paint.  Dave had to work from 8-noon.  We started painting at 1:30 and had guests coming over at 6:30.  Time to get to work.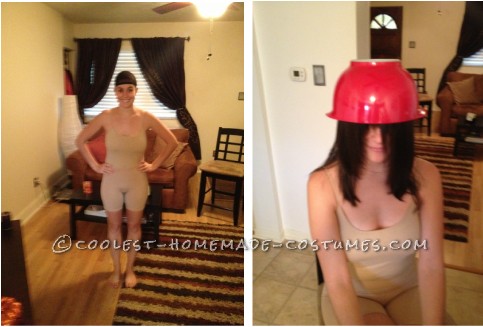 Ready to get painted / a bowl over my head to dave could cut my wig straight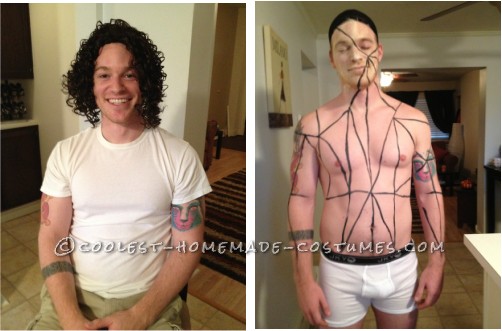 Dave's wig before I started styling it and Dave with the lines painted
Painting Progress
Dave with his first round of paint.  This is when I needed to take a break and he started painting me.  PS: we started painting at 1:30 and finally finished at about 6:15 pm.  Yikes!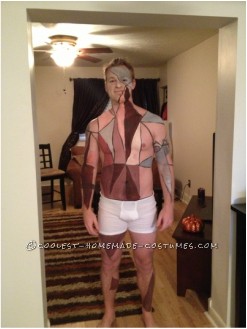 Dave about halfway done!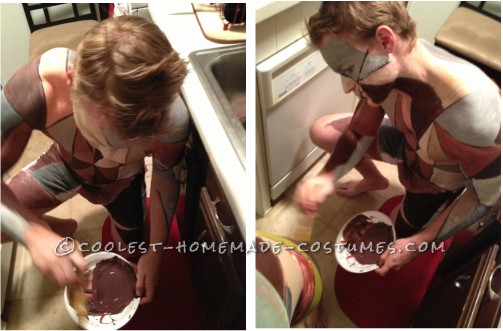 Dave painting me! We didnt have time to stop for a progress pic!
FINALLY DONE!!
And we're done! Totally worth the time and emotional roller coaster too.  What an experience!  We had so much fun. We learned so much about each other under pressure and had to rely on each other the whole time.  5 hours I wouldn't change or take back ever.  Thanks so much for tuning into this super fun blog post.  Thanks to The Library for the great Halloween party. I can't wait to go back next year!  The bartenders were so much fun and the atmosphere was perfect.  Stay tuned for more Halloween themed posts this week!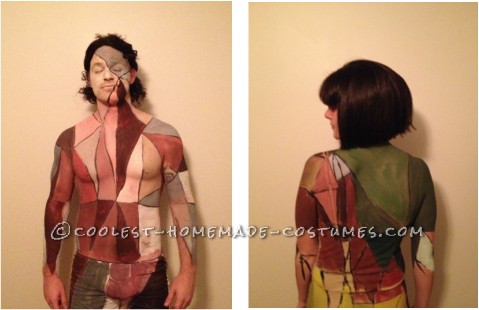 Our finished product just minutes before our guests arrived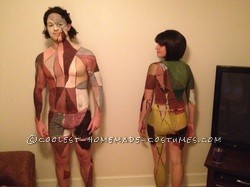 Once our guests arrived we had to take a photo together!!!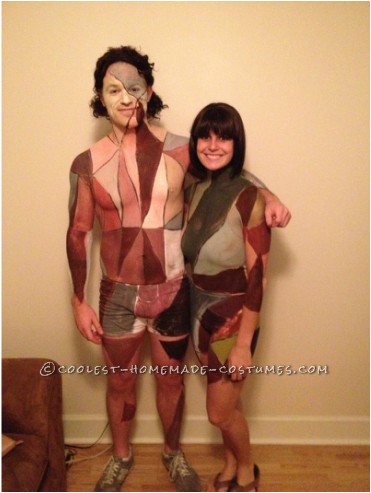 and we came out of it still smiling :)