Take a look at these homemade Football costume ideas submitted to our annual Halloween Costume Contest. You'll also find loads of homemade costume ideas and DIY Halloween costume inspiration.
Costume by Diana K., Lake George, NY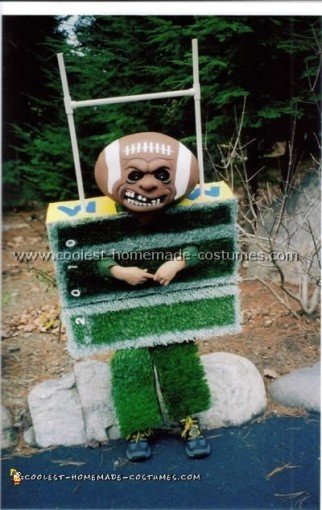 I had this mask and didn't really know what to do with it, so I got creative and made a football costume. I used a cardboard box and hot glued fake astro-turf to the front of it. I then painted the back of the box green and painted white lines on the front. I used PVC pipes for the goal post and added a green sweatshirt and sweatpants (which I hot-glued astro-turf on).
My son won first prize in the local Halloween Parade.
Total Spent: $30